Breast Cancer Month October – A Month Where 'The New Black Is Pink'
By
admin
| May 28th, 2011 | Category:
2008
,
Articles
,
Fall 2008
|
No Comments »
October – A Month Where 'The New Black Is Pink'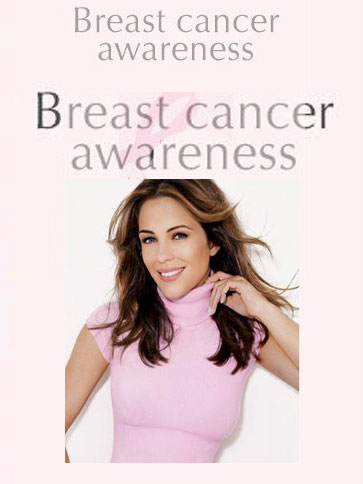 These days there is a lot of talk about "going green," but the truth is that green isn't the only color getting attention. It seems safe to say that for the month of October "the new black is pink."
For more than 20 years, the month of October has been dedicated to building awareness and sharing information on the most common type of cancer that affects women across the world. There are over 2 million women in the United States alone that have been treated for cancer. Last year over 40,000 women and 300 plus men had their lives taken by this horrible disease.
Thanks to combined efforts of several government agencies, professional medical associations, and national public service organizations, the National Breast Cancer Awareness Month organization has been able to reach out and touch thousands of individuals. Home entertainment companies, cosmetic lines, and clothing designers are all making a stand to help not only raise money but awareness for the cause. The everyday consumer now has an opportunity to support breast cancer research just shopping for life's little necessities.
This month "DVDs for a Cure" will be available once again. Last year, MGM and Twentieth Century Fox Home Entertainment partnered to produce a collection of "pink packaged" films during the month of October. The campaign sold over 400,000 DVDs in 2007, and fifty cents from each sale was contributed to Susan G Komen for the Cure. Titles such as, Thelma and Louise, Legally Blonde , and In Her Shoes are just a few that will be available this year.
"Pink Ribbon" house ware is another way to support research. Manufacturers like Dyson, KitchenAid, and Dirt Devil are just a few that have provided your everyday cooking and cleaning appliances in a shade of pink that will not only add a fashionable flare to your home, but also serve as a daily reminder that we need to be making strides to find a cure. Vacuum cleaners, utensils, and irons are all essentials for a household and can now be purchased with a portion of the money going towards a greater good than just helping you mix your cake batter or clean your floor.
Hallmark launched a "Cards for the Cure" campaign in 1999. Since then $2.7 million in donations has gone to the Susan G Komen for the Cure foundation.
The beauty industry is just another of many that have jumped on board to give people a chance to benefit others while benefiting themselves. Pantene allows women to keep their hair silky smooth while at the same time helping to support a campaign which provides real wigs for women battling cancer. Smashbox Cosmetics donates 10% of all 'O Gloss' sales during the month of October to the "Look Good Feel Better Campaign," a program solely supported by corporate donors that helps women to deal with appearance-related changes from cancer treatments. There is the "Pink Collection" by Estee Lauder, which includes the Elizabeth Hurley Lip Color Collection and Beautiful Eau de Parfum Spray. All donate a fraction of profits to the Breast Cancer Foundation. Plucking your eyebrows has never been so stylish with the "Breast Cancer Ribbon" tweezer by Tweezerman. A dollar from each purchase goes to "Rethink Breast Cancer." The world of beauty is now very intertwined with breast cancer awareness. With that said, for many gals beauty has become more than skin deep.
Breast cancer is such a powerful disease that it is one of the few topics that can even bring our politicians together. Both presidential candidates, Senator Obama and Senator McCain, have stated that they intend to increase research funding.
Politics, beauty, fashion, entertainment . . . different worlds and businesses all coming together for a common good; each reaching out and doing what they can in their own way to raise awareness in our community. October is only one out of the twelve months we should devote to finding a cure for a disease that has touched the lives of so many. Breast cancer does not just hurt its victims. Make no mistake, family and friends all suffer when just one suffers. But if we stand together to raise awareness and funds to support those who have experienced the disease firsthand and those whose hands are trying to find a cure, we can and will be successful.
Written by Shannon Haggard