Earth Time
By
admin
| May 30th, 2011 | Category:
2008
,
Columns
,
Insights
,
Summer 2008
|
No Comments »
Insights
Earth Time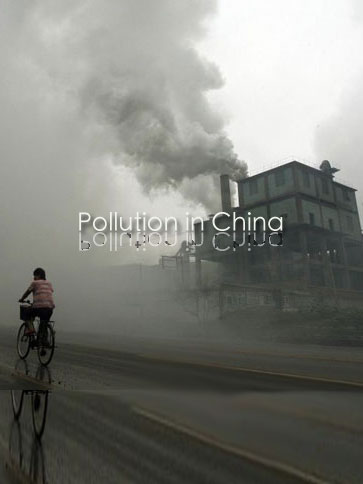 That nothing is static or fixed, that all is fleeting and impermanent, is the first mark of existence. It is the ordinary state of affairs. Everything is in process. Everything—every tree, every blade of grass, all the animals, insects, human beings, buildings, the animate and the inanimate—is always changing, moment to moment.
Pema Chodron
The earth is in trouble. The news is rife with reports about natural disasters caused by man-made activities, causing many of us to fear. But is the earth really in danger, or are we in danger of extinction?
I will live a finite number of years, and mass extinction of the human race doesn't really ring true to me. How would it affect me anyway? I may live only another 40 or 50 years if I'm lucky. Will I care what I've left behind?
Well, my grandchildren will have children, and I think I'd care about them, their children, and their grandchildren. Since I see the cycle of life continue, I may not want to see it end because of thoughtless decisions fueled by the greedy.
I may not want breathable air to end due to smokestacks spewing waste. I may not want to see the oceans stagnate due to dumping of raw waste and sewage. I may not want to see the growth of dead places and deserts due to over farming and over extraction of the earth's resources.
I live in a suburb of San Bernardino, and recently I made a trip to the mountains. Up in those mountains, the earth seems oblivious to our activities in the city. The earth seems ignorant of our mass assault upon it.
I hear nothing of the city and see nothing of its activities as I observe the bees pollinating wild flowers. I hear birds calling. I see lizards and snakes darting out of my path. Amidst all of that I am humbled when I realize, that on the larger scale of Mother Earth, I am insignificant.
Earth time runs in measures of thousands if not hundreds of thousands of years. My existence is barely a blip on the screen of earth time measured in eons. So I essentially am nothing, and yet in the moment that I exist, I am everything.
We've seen forests burn down and animals flee from their burning habitat only to return a few months later, slowly at first. In those mountains, having seen the evidence of last year's fires, I was quite awestruck by how quickly things have grown back. When I entered a small town store to buy some groceries, the clerk told me the story of a bald eagle family that appeared after many years of absence. This was in the small city of Julian, San Diego County, Cleveland Mountain area.
As I walked down the streets of downtown Julian, famous for its apple pies, I found myself praying that we don't destroy this, that we keep at least this much. It was so beautiful. Maybe, just maybe if we do harm ourselves to extinction, the earth will have a way of resurrecting new life. Maybe even old friends will return, like the honey bees and other earth creatures we've diminished due to our activities.
We've often heard that the moment is now. The most important is now. While we are here, let's make the most of it. Let's not forget to clean up our mess and take out the trash. Let's not forget to leave something for the ones that we'll leave behind.