Enjoy a Spa Treatment from Your Own Kitchen!
By
admin
| May 29th, 2011 | Category:
2006
,
Columns
,
December 2006 - Holiday Issue
,
The Beauty Agenda
|
No Comments »
The Beauty Agenda
Enjoy a Spa Treatment from Your Own Kitchen!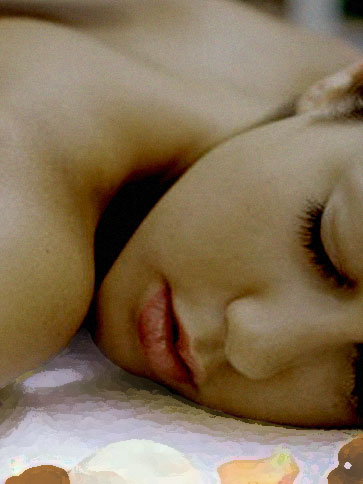 that time of year when winter weather leads to dry skin and dry hair.  Don't have time or money for the spa treatment?  Not to fear.  You can treat yourself to the spa treatment right in your own home.  Your kitchen has just what you need!
Banana Facial
This one is good for wrinkles as well as providing a mild sloughing effect.  It acts as a peel and a scrub.  Mash an overripe banana and mix with a little salt.  Smear on your face and neck.  Let it dry.  Take a washcloth and scrub it off.  Makes an excellent exfoliater, and a mild peel that will polish the surface of your skin.  The salt acts as a mild scrub.  It's not too harsh on the skin because the salt dissolves, as you wash off the masque.
Avocado Masque
Works as an excellent skin moisturizer!  Just mash a ripe avocado and slather on your face and neck.  Leave on for 20 minutes and then wash off with warm water.
Papaya Facial Peel
Don't pay hundreds of dollars to your dermatologist for a chemical peel!   Papaya works just as well at a fraction of the cost.
The papaya contains an enzyme that dissolves dead skin cells and facial oils.
First remove the seeds from the papaya.  Then mash a little.  About one tablespoon should do it!  Smooth it on your skin for about 20 minutes and then rinse off.  You will feel a mild tingling sensation.   Follow up with a mild moisturizer.
Olive Oil Hair Treatment
This helps repair split ends, gets rid of dandruff, and makes your hair shiny, silky, and lustrous. Massage a few tablespoons of olive oil into scalp and hair.  Cover hair with a plastic cap and leave on for 30 minutes or more.   Then shampoo as usual.
Mayonnaise Hair Moisturizer
Makes an excellent Hair moisturizer and scalp cleanse.
Take about 2 tablespoons of mayonnaise and slather on hair, wrap hair in plastic and cover with a towel for 1 hour.  After one hour rinse off with warm water and wash hair with a good conditioning shampoo.
The following facial sauna will not only moisturize and hydrate the skin, but will also dissolve away stress.
Bowl of boiling water
Sage
Green tea bags
Dry towel
Put on some relaxing music.  Add tea bags and dried sage to the bowl of boiling water.  Make a tent with your towel and head over the mixture. Enjoy a few minutes of the best moisturizer and pore cleanser money didn't buy!
Written by Lisa Trimarchi