P.S.: More Good Reading Another Book Recommendation by Lee Peoples
By
admin
| May 30th, 2011 | Category:
2008
,
Book Reviews
,
Summer 2008
|
No Comments »
P.S.: More Good Reading
Another Book Recommendation by Lee Peoples
Every Secret Crime
Doug M. Cummings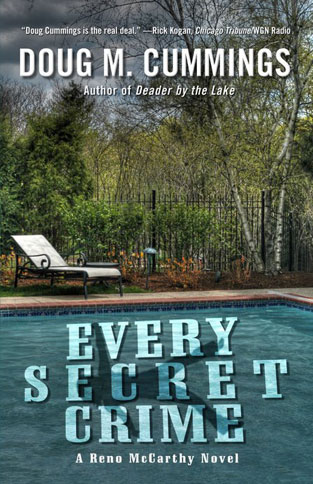 Every Secret Crime by Doug M. Cummings is a murder mystery set in Falcon Ridge, a wealthy suburb of Chicago. Local TV reporter Reno McCarthy sets out to solve the crime, having noticed early on that something is not quite right with the investigation. What he eventually discovers is that this crime is connected to the thirty-year-old unsolved murder of the wife of one of Falcon Ridge's leading citizens.
The constant twists and turns the plot takes make for great suspense; and just as the reader thinks the crime is about to be solved, here comes another twist. The ending, however, is a disappointment. A prime player disappears and turns up later miles away in Topeka, Kansas, of course, in disguise. As this is Cummings's second Reno McCarthy novel, I suppose this is fodder for a third. All in all, though, a great read!
By Lee Peoples