The Ebb and Flow of Lauren Wood – A Multifaceted and Multi-talented Creator of Beautiful Music
By
admin
| May 30th, 2011 | Category:
Interviews
,
Winter 2006/2007
|
No Comments »
The Ebb and Flow of Lauren Wood – A Multifaceted and Multi-talented Creator of Beautiful Music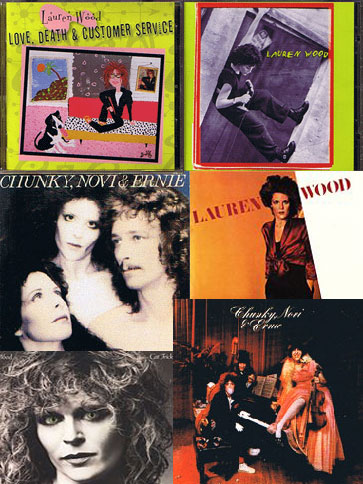 Lauren Wood is a world-renowned songwriter, recording artist, musician, producer, and voice-over artist.  She is best known for her hit song "Fallen," which was featured in the movie/soundtrack Pretty Woman, and sold over 17 million copies.  She is also known for her top 3 hit duet with Michael McDonald, "Please Don't Leave," released through Warner Brothers Records. She wrote and had songs recorded by Gladys Knight, Phillip Bailey, Cher, Johnny Mathis, Rita Coolidge, Warren Hill, Leo Sayer, Billy Preston, just to name a few.  Lauren's songs have been played in Police Academy, "Days of Our Lives," and "That's Life."  And yes, that was Lauren's voice you heard singing the lead on the television show "Just Shoot Me."  She has also recorded voice-over and music for animations, including Rugrats,The Tigger Movie, and Little Mermaid II, among others.
"What will strike you most about Wood's music is her sultry, sexy voice, but if you get past that, you will find subtly crafted tunes of immense sophistication and insight." - John Schoenberg, The Album Network -
I visited Lauren in her home in Laurel Canyon.  It mirrored the talented, somewhat quirky, off-beat artist.  Her house was colorful and took me back to the fifties and sixties as soon as I entered. There was a vintage mannequin in one corner of the living room, vinyl album jackets neatly placed in a rack against a wall, musical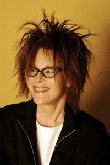 instruments posing as decoration, and a vintage egg-shaped chair sitting right smack in the middle of the living room.  I was greeted by one of Bad Art Records' staff members, and served a special coffee brew before our interview commenced.  It was obvious that Lauren is as meticulous and passionate about her surroundings as she is about her music.
"I have a little kid's attitude.  I am very playful andI live in a house that looks like Peewee's playhouse.  I've never had a real job.  I guess you could say I am the true Indie artist."
How did you get involved in music?
I noticed that as much as I loved art, I never enjoyed actually doing the art. I feel like my house is all art, but I'm happiest when the art is all done and I can live in the art.
What's your background?
When I was a little kid, music affected me on the deepest level.  I was mesmerized by George Gershwin.  My parents used to play show tunes all the time, and I was in love with Richard Rogers and his work with Rogers and Hammerstein.
Did you always know you could sing?
I have found a style and it's something that has evolved for years.  I've had to work really hard [at singing].  There are some people who can wake up in the morning and sing really great, but I have to work at it.
Tell me about some of your successes.
I have been making records since 1968.  I was in a band called Rebecca and the Sunnybrook Farmers, and then the band dwindled down into the three of us and we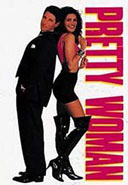 became Chunky, Novi, and Ernie. We signed with Warner Brothers Records because we wanted to have a hit record, and because at the time, all my favorite artists were on that label.  I [later] got the song "Fallen" on the Pretty Womansoundtrack, which changed my life.  Bless Richard and Julia for their tremendous charisma.
How long have you been independent?
My first Indie record was called Lauren Wood 1999.  It has "Fallen" on it too, as well as the Pretty Woman mix, and now my newest record is called Love, Death and Customer Service.
What is your process for writing a song?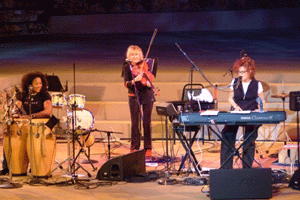 I can't go into a room and say, "I'm going to write from 10:00 a.m. to noon today."  I just have to wait for the muse to hit me.  I just start to feel this little energy bubbling underneath.  A lot of times I'll be noodling on the keyboard and I'll play a wrong chord and I'll think that's weird and beautiful.  What's the next weird and beautiful chord I can play next to that?  What's the prettiest melody I can write after that?  I love to write melodies that aren't in the chord.  A lot of times I'll write my lyrics while I am driving in the car.
So it's a natural process for you.
Yes, and I can't force it.
Have you had any obstacles in your career?
Back when I first started, before I hit the "ageism" thing in pop music, I was hitting the "woman" thing.  I used to have problems with people if they did not let me be free.  Back then it wasn't a given like it is today that women could be a producer.  That used to be a problem.  The producers that let me have more input, I'd do good work.  I'm known mostly for my ballads, and my music has to ebb and flow.
You mentioned that it took a year to master your new recordLove, Death and Customer Service ?
I worked on it for 5 years.  We'd mix for a week, go back and remix.  I finally created this lovely album.  When you master, in order to make it louder, it goes through this compressor and it pulled the air and vibrato out of my vocal and it took out the soft lilt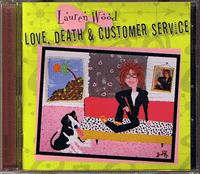 out of it too, bringing it all up; and it sounded like a big dead fish.   Before, when I mastered, it only took a day.  This time it took a year.  I mastered each song and each section separately, and we experimented over and over again, and it literally took about a year.
Highest High
Other than when I get emails from people who write "Fallen" has gotten them through an illness, I had 2 experiences while touring in Malaysia.  I had caught a cold and was very sick in Malaysia.  I started to lose my voice and I was performing at one of the clubs there.  Well, I walked into the building with my band, and the people at the club threw a spotlight on me.   And everybody asked me to sing "Fallen."  The band started to play, and people were all standing on the tables and mouthing the words to "Fallen." This was on the other side of the earth, and this little song that just came through me had affected all these people.  The other thing that was so fun in Malaysia was that we put in my contract that I could kiss a baby elephant. So they closed the zoo and let me have a private tour.  I got to hold a baby orangutan, and I got to kiss a baby elephant.  My music brought me to these animals around the world.  I was taught at an early age by my father to love and respect animals, so it was deeply ingrained in me by the time I went to Malaysia.  It meant a lot.
Lowest Low
I'm trying to get my record on radio.  Back when I started doing music, you could hear Tony Bennett, Elvis Presley, The Beatles, Frank Sinatra, The Doors, Joni Mitchell…on the same radio station.  But these days, corporations have taken over the airwaves.  The stations are so overly analyzed and formatted that it's killing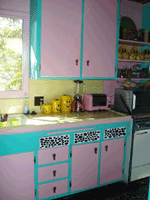 radio. It's not artistic like it used to be.  I have a really hard time trying to get my stuff on the radio because I am not a person who easily fits into any one format.  I love hybrid music, so it's really hard.  Record companies used to be so artistic.  But now record companies are so formatted.   Everybody wants to recreate the next clone of somebody that's already happened before.  In the past, you got signed because nobody else sounded like you.
What about Internet radio?
This record is on radio, but it's not easy.
What's been your process trying to get it on?
I make calls myself.  When I was on Warner Brothers, they asked me to call the radio programmers and thank them for playing my records, and I did.   So I [already]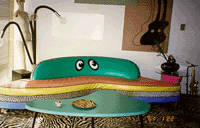 know a lot of radio programmers.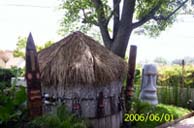 What advice would you give an Indie artist who is trying to make it in this business?
Be yourself.  Be an artist.  Be the best you can be.  Work really hard.  Don't have an attitude.  Be humble.  Life is tough enough to have to deal with people who are not nice.
To learn more about Lauren Wood, visit her website atwww.laurenwood.com.
Interviewed by Kaylene Peoples