"Our production of Anaïs, A Dance Opera is a hybrid performance, incorporating music, theater, and dance to tell the story of this writer who is one of the most famous diarists of our time. She [Anaïs Nin] was part of the Café Culture of the 1930s with her friends Pablo Picasso and Salvador Dali. She had a long time, steamy affair with Henry Miller the novelist. I like to think of her as the original blogger because she documented every aspect of her life since she was a little girl. She was self-aware, like bloggers are [today], making her very relatable to a younger audience. Back then she achieved sexual agency and freedom as a woman. She felt that however a man should live, a woman should have that same right to sexual freedom, creativity, and in her case, literary success. She is a real example of feminism and female advancement." –Janet Roston, Director/Choreographer of Anaïs, A Dance Opera
Anaïs, A Dance Opera debuts at the Greenway Court Theatre on August 27, 2016, and was created by composer/lyricist Cindy Shapiro, director/choreographer Janet Roston, and producer Mixed eMotion Theatrix. The dance opera promises to capture the audience's imagination with cutting edge performances, including a full audio/visual experience, which incorporates music, dance, and visual projections that explore and illuminate the life of diarist and literary figure Anaïs Nin.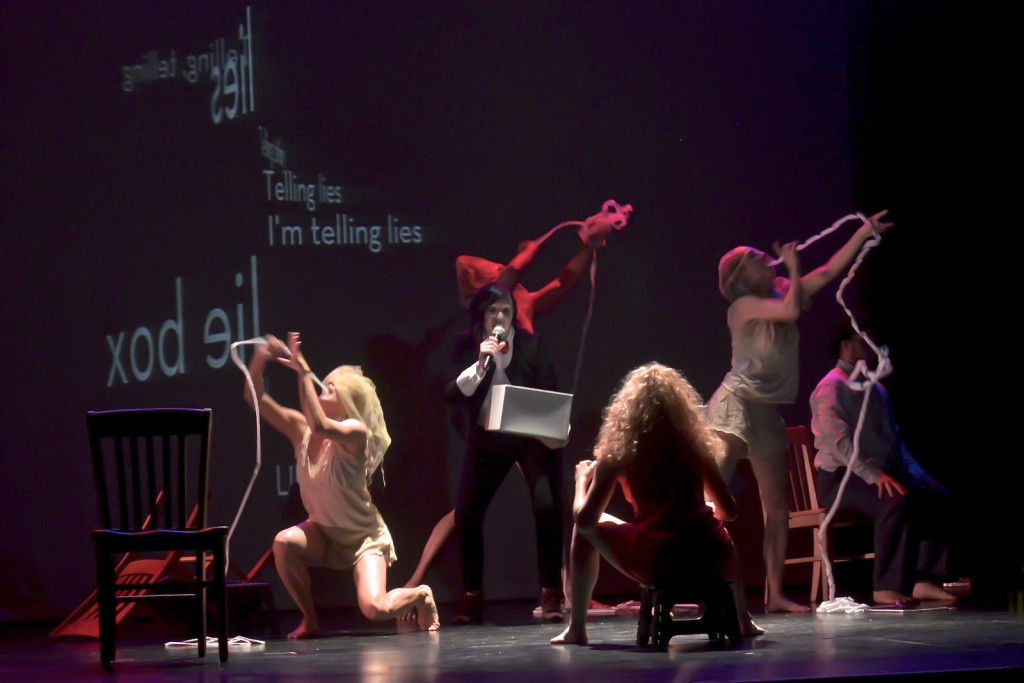 Interview Questions by Sheryl Aronson
Responses by Janet Roston and Cindy Shapiro
How did the two of you originally meet and decide to work together?
Janet Roston: My agent suggested I meet Cindy.  She said, "You are both of like minds." So we met.  I asked Cindy to give me all of her music and I told her, "I will listen to the music, then we'll have a conversation." 
There was one song that really stuck out.  It was called "Henry."  I asked her if this was about Henry Miller and Anaïs Nin?  She said, "Yes."  I felt that would make a good story, and back then [neither of us] realize how good of a story it would turn out to be.  Anaïs had a really hot affair with Henry Miller . . . it was Paris during the 30s right before the war. All of these factors contributed to convincing us it would make a great story. The song "Henry" is in the show.
Why did you write a song about Henry Miller?
Cindy Shapiro: Years before I wrote Psyche, I was wandering through my house and looking through my bookshelves wanting to read a new book. I came upon a book that had been sitting unread for years called, A Literate Passion: The Letters of Henry Miller and Anaïs Nin. I was completely drawn into their universe and began composing music around this book immediately. I wrote "Don't Think Twice," "Henry," and a couple of others. I like writing music around narratives.  I like telling stories in my music.  
However, like Janet said, I didn't understand how interesting her life was and how influential she was, particularly in her role in the feminist movement. Then I went off and wrote Psyche, and that's where I met Janet. We began our collaboration.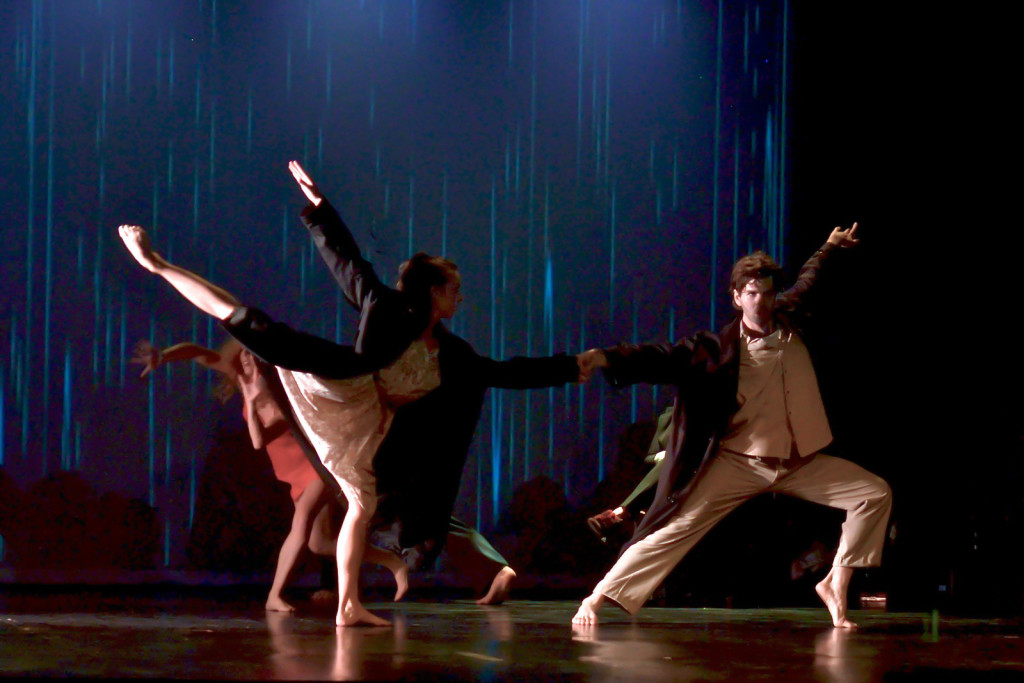 Together what is your creative process as director/choreographer and composer/lyricist?
Janet: The story was developed by both of us. That is why we both get the credit: Created and Conceived by
Cindy: There was a narrative structure; basically there was a very detailed outline. It went through many revisions and rethinking. The more research we did, the more we would make changes. There were a lot of iterations in the process. I would then sit down at my desk and start thinking about what the scene is emotionally and narratively; with the Eternal Anaïs character singing her story, I would then dive back into her life with my research by rereading those sections of Anaïs's journals. I don't wait for the Muse to strike.  I work hard and am disciplined. 
What do you use to compose?
Cindy Shapiro: I have a composer station in my office at home. I write using Logic [Pro] X. I have a keyboard and I play guitar, and I have a good mic. I start out usually working through chords, then adding melody and then layering in lyrics. When I get the music to a certain point I mix it then hand it off to Janet. We have a conversation about the compositions. Is it working or not? Is the tempo working? Then Janet takes the music and goes into her creative process of the choreography.
How do you construct the choreography?
Janet:  I might say to Cindy, in this point in the show we need something upbeat. For example, in the show we have a scene; Café Culture, which takes place in the 1930s in Paris. It needs to be really wordy, really fast, really fun, really amusing. So I knew I wanted something very specific [to my description] there. What makes it way more complicated for me are the costume changes; I tell Cindy that right here there needs to be time for a costume change, so I'm going to need a duet while the costume change is going on. There are all these structures that make the show flow.
I also try to keep the pacing so it feels like it's moving along.  I am interested in choreography that tells a story and that's how I headed into being a director/choreographer.  Telling a story is what motivates me.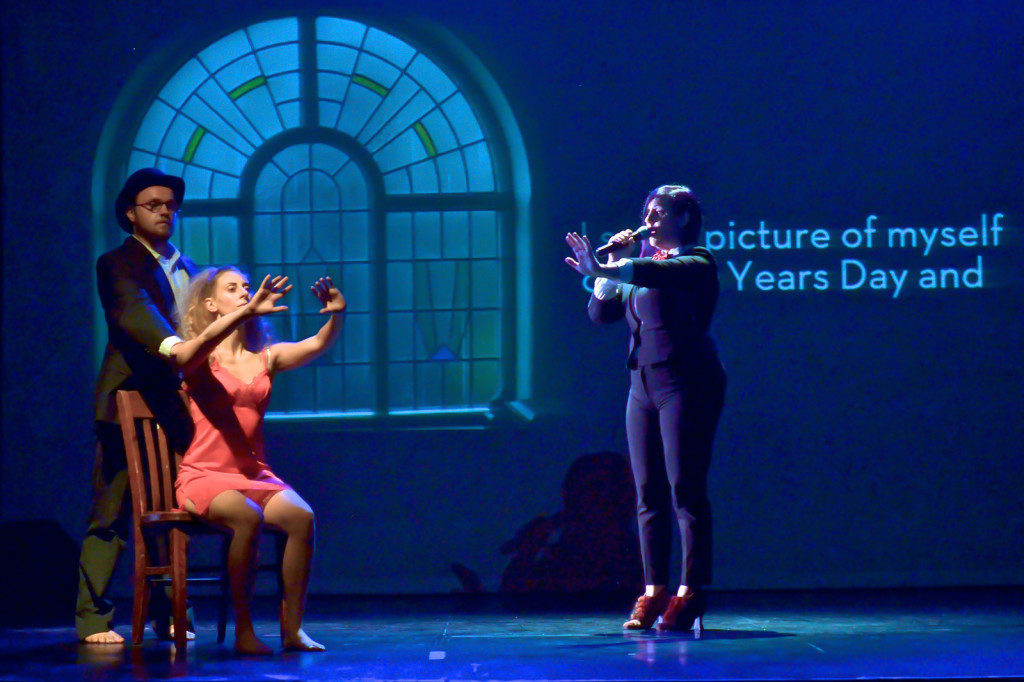 How many songs are in the show?
Cindy: 18 songs, which is about half of what Psyche was.  This show is like a Swiss watch—it's very complex and all the pieces have to fit together. It will be about 120 minutes with an intermission.
Describe the music.
Cindy: It's really varied. It depended on what the scene required. Some of it is like alternative rock. Some of it is like vintage. We have a Charleston piece, another piece is [in the style of] Django Reinhardt. It's not one particular style, but it is all me . . . my particular way of thinking about music.  My influences are bands like XTC, King Crimson, The Beatles, Led Zeppelin, that muscular, alt-rock sound. 
How does the Greenway Court Theatre fit the needs of your production?
Janet: We both love the Greenway Court Theatre. We did Psyche there. When we approached them, they were excited for us to come back. They have a big stage, so for dance it's very conducive. It has the feel as if the stage is bigger than the audience. You feel like you're watching a really grand piece in an intimate setting. Parking is very easy. There are great restaurants on the block, and the theater has a front porch that's really sweet.  
Cindy:  They also curate their own seasons. We really like their aesthetic and they like ours.
What is a dance opera?
Janet: It's an opera in the sense that it is sung through like an opera; but it's not operatic. There's a single vocalist singing through the story, along with back vocals that are part of a track. But the story is being told through dance as well.  It's not a dance concert. It's not a rock opera because it's only one singer. We came up with this new term because it is a whole new idea—that there is a single vocalist holding a microphone; which gives to it more of a "rock" feel. It's not a body mic. If that were the case it would be like a rock opera. She never loses the handheld mic. She's singing into the mic. The vocalist is watching, commenting, and being integrated into the action.  
Why do you have two actors playing that role alternatively?
Cindy: It's a very demanding role. It's not an easy night of singing and we wanted to give each actor some vocal rest. They take turns playing Eternal Anaïs. Not only do we have a singer Anaïs, we have a dancer Anaïs. The dancer Anaïs is experiencing the story at the time the actual scene is taking place historically, and the singer Anaïs is in 2016 with us, watching and commenting on the action.
Why did you decide to structure the script in this way?
Cindy: Because in 2016 Anaïs still is relevant in our culture even today, even though she passed [away] in 1977. We wanted her to speak onstage from today's point of view, looking at herself and representing her story from a 2016 perspective.
Nin died in 1977 as a cultural hero, a famous icon, a diarist, a philosopher; people worshipped her. After she died, her literary estate went to her second husband Rupert Pole. He waited until her first husband Hugh Guiler passed. Once he passed, Rupert started releasing the unexpurgated diaries, beginning in 1986 with Henry and June which detailed her affair with Miller, which then was released as a major film; the first NC-17 one!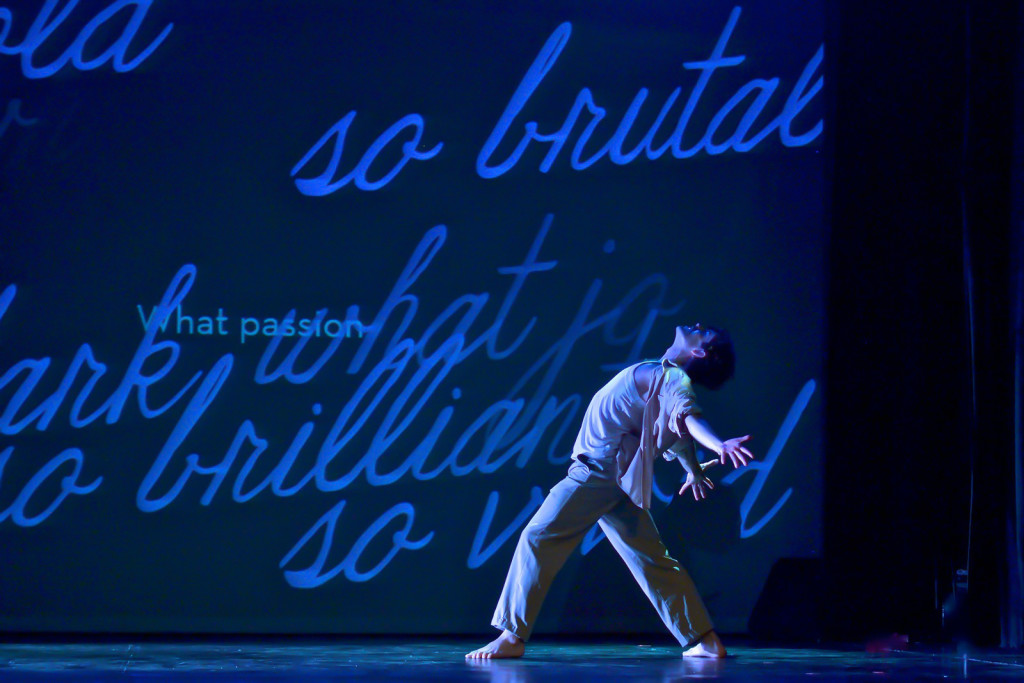 The unexpurgated diaries are still being released. There's one that came out in 2013. There's one coming out in 2017.
Fast-forward from 1986 when the first unexpurgated diaries came out 1995, when a biography came out on Anaïs by Deidre Bair . . . it was a hatchet piece.  It was not done like I had done all this research (and I did a neutral biography on her); it was absolutely judging her all the way through, mocking her, questioning her; trying to hammer home that Anaïs was a monstrous person who lived in a monstrous world without ethics. All the reviewers started reading this biography to review, and they also took a hatchet to Nin. In 1995, her reputation was completely trashed. She was pulled from Harcourt Brace—the culture turned on her. Within the last decade, there has been a long, slow rebuild.
The thesis of the Anaïs, A Dance Opera is that a woman should be able to have control over her own life and body like a man. We didn't have words like "slut shaming" back in 1995, but that's basically what the biographer was accusing Anaïs of being. She was "slut shamed."  A woman shouldn't be made to feel like a slut if she likes sex and really enjoys it. How dare she!
Anaïs was exploring her own life, her own body and had complete agency over her existence. There were a couple of things we wanted to achieve with this show: 1. introduce a whole new generation to Anaïs and Henry Miller; 2. rehabilitate her reputation in the culture; and 3. Make a really big case for sexual agency.  
Janet: This is a current topic right now: Women should be allowed to take charge of their bodies, and a woman should not be shamed for doing that. Obama made a speech about this topic, and there was an article in the Guardian in London about how Nin; if she was perceived right now, she would have been shamed about taking sexual agency. There is a turnaround in present day to return Nin to a feminist icon, that she was creative in her life and had power over her sexuality.
Cindy: The opening piece in the show is called "My Body Is Mine."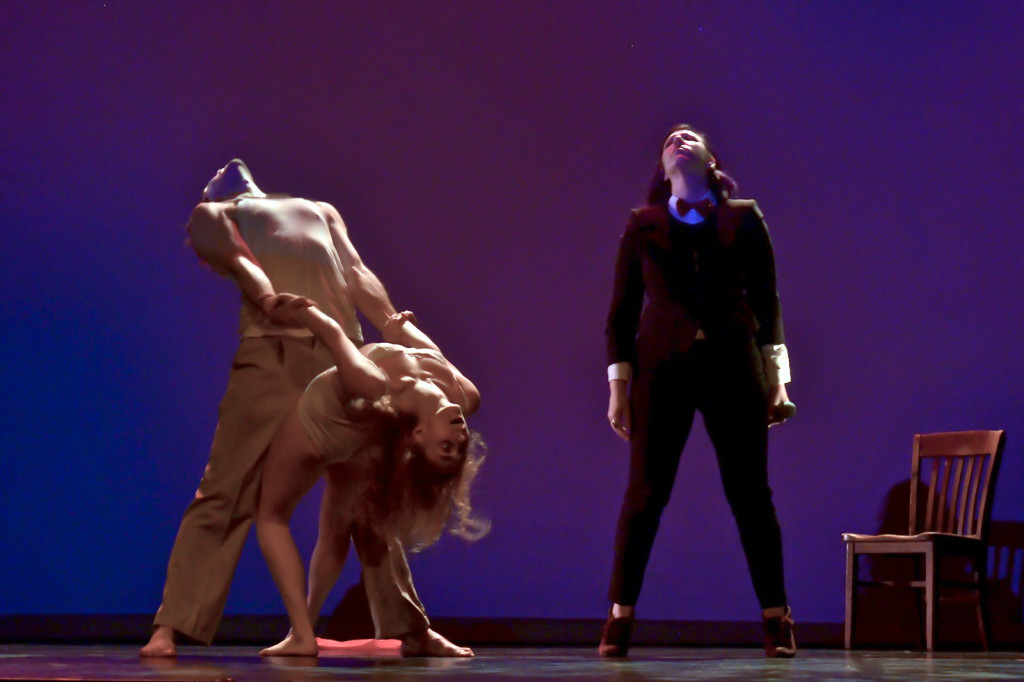 What kind of dance numbers are there?
Janet: I need a lot of emotion from my dancers. There are some choreography numbers that are fun, some emotional, and some that are really sexy. We have a dance number called "Delta of Venus" based on the erotica books she was commissioned to write. She wrote two books of erotica where she made $1.00 a page. She was told to write less poetry and more sex. She would sit with her friends and hear their stories. She would write about what happened to her and look in the Kama Sutra to keep these erotica stories going. They were written in the 30s and 40s. There was erotica from the male perspective but there wasn't the voice of a woman. She gave women a voice in sexuality. 
The "Delta of Venus" number has a real cool rock feeling to it. It's big and bold and rocking . . . it's sexy.
Anaïs was a very controversial figure.  It was known she was married to two men at the same time.  Talk about that statement.
Janet: She had two husbands. One of the East Coast and one on the West Coast, and she went back and forth between them. Both men loved her dearly. There were two different stories of how she was caught. The more public one is that after her death, she had two different obituaries—one in the New York Times and one in the LA Times that listed different surviving husbands. The other is that both husbands claimed her as a dependent for taxes. She had to annul the marriage to the husband on the West Coast. She stayed loyal to her first husband the entire time.
Anaïs, A Dance Opera will etch quite a unique statement in the theater world when it hits the stage on August 27, 2016 at the Greenway Theater. The audience will experience a thrilling ride through dance and music; and be introduced to this iconic woman's life in a compelling story.
Tickets are available at: http://www.greenwaycourttheatre.org/Anaïs/
More information:
http://www.anaisdanceopera.com/
Facebook: /anaisdanceopera/
Instagram: @anaisdanceopera
Twitter: @anaisdanceopera
Agenda Bloggers: Written by Sheryl Aronson for "Arting Around" | Want to comment?  Login/Register here.