"Prince entered the music realm initially slapping us in the face with his raw sexuality."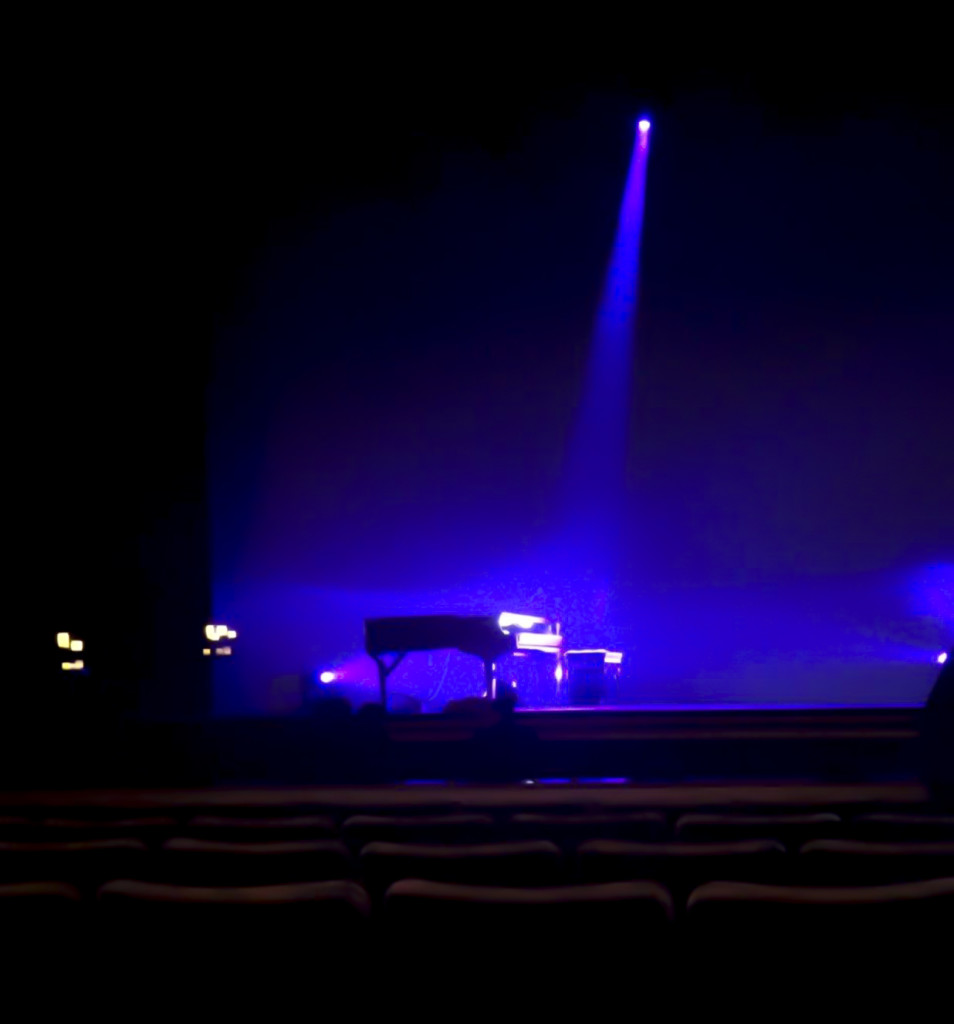 One of the most poignant segments on any Awards Show is the collage of images of those we lost in entertainment the past year.  At home, we react with a smile for those obscure ones we actually recognize saying, "Oh yeah, I remember him."  Then there are those that bring a brief moment of sadness.  Maybe they had a long career and were quite famous.  Maybe we loved them in a particular movie, or saw them in concert.
Then there are the iconic performers, the game changers, the kind of artists that when we hear of their passing, we suddenly realize we will never again see their genius continue to develop, giving us something new to justify our awe.  I mean the sort of individual talent we may never see again.  While their influence on us is already cemented, we won't be able to share living memories with those that hadn't been exposed to their gift.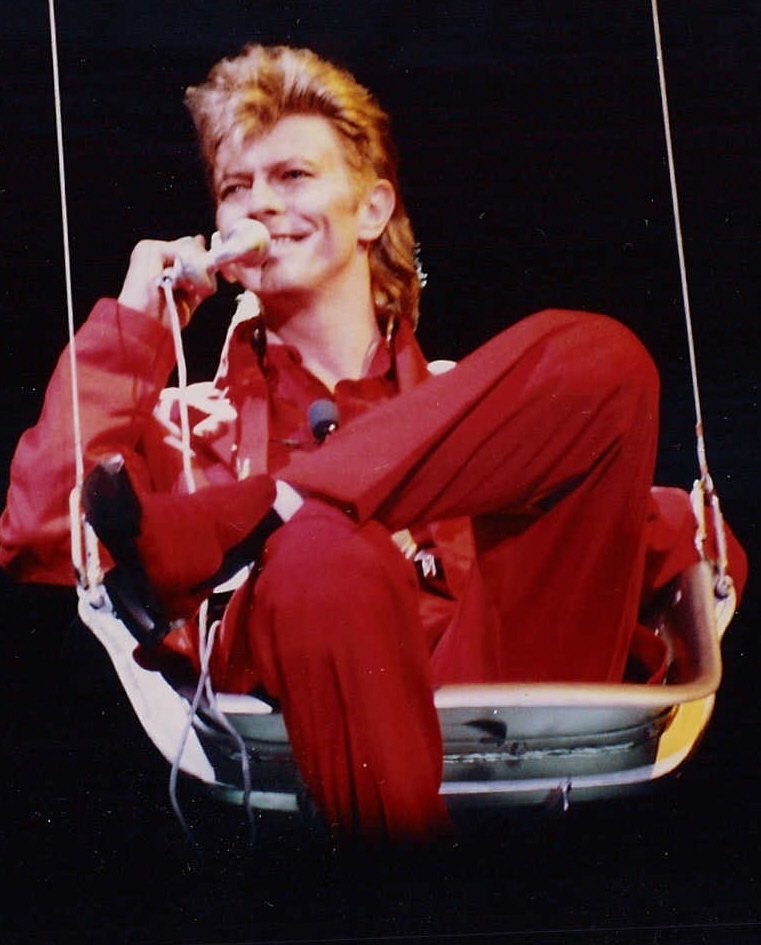 Such is the case for me most recently with the passing of David Bowie and Prince.  Both men were extremely prolific, innovative, artistic, provocative, and unique.  In a copycat business like the Music Industry, where everyone tries to do what is popular at the moment, Bowie and Prince did what they wanted.  They ignored the trends, pushed the boundaries of convention, and left us with indelible images of brilliant color, visceral power, human frailty, and pure, unapologetic artistry.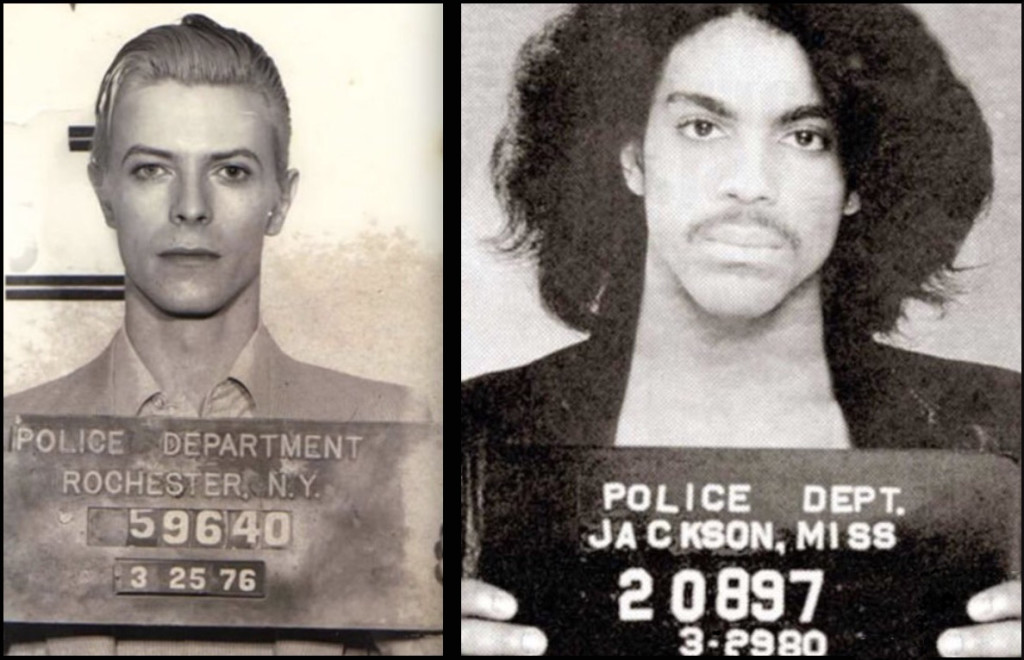 "Prince and David Bowie seemed to have an almost hypnotic effect on some of the most beautiful women in the world."
Both were walking paradoxes.  Publicly private men that made themselves as visible as necessary without leading to over exposure.  They always left us wanting more.  They were delicately masculine, embracing androgyny in a way that had such a level of cool, that uncomfortably insecure jocks like myself dreamed of having their allure.  And while they had some ardent critics, you couldn't argue with their results.  They seemed to have an almost hypnotic effect on some of the most beautiful women in the world.
They also pushed the boundaries of conventional music.  A Bowie concert was like a Rock Opera performed in movements, starting with something subtle and unfamiliar, building to the hits, done with staging and costumes to rival any Broadway Play.   Rising to a crescendo of powerful character arc, only to gracefully descend into one of his familiar anthem-like ballads, sung with a velvety precision not ordinary in a Rock Star.  His lyrics even in his most pop-friendly songs were still evocative and intelligently purposed.
Prince entered the music realm initially slapping us in the face with his raw sexuality.  His songs screamed things teenagers and young adults whispered about, if only to themselves.  He freely explored taboos so confidently it was unsettling.  Even as we danced enthusiastically to his infectious beats, we questioned his sexual preference, even his sanity.  As we quickly grew to accept all that he was, he would slip messages of social consciousness, religious identity, and political opinion in on us.  Like Bowie, his lyrics in even the most inconspicuous songs held profound little trinkets of wisdom.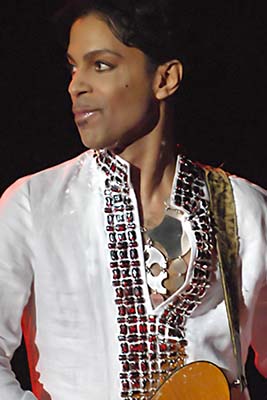 As a performer, Prince is almost without peer.  Think Michael Jackson and James Brown, if they could play guitar like Hendrix and several other instruments with great skill.  He was the best athlete in the music business, bar none.  He would jump effortlessly from speakers and apparatus 8-10 ft from the ground.  And he did everything in high heeled boots.  His concerts were funk filled marathons of songs sometimes lasting almost 20 minutes.  And you didn't care, because he always infused them with elements you weren't expecting.  A musician in the truest sense, his live performances were both heavily choreographed stage shows, and impromptu jam sessions.  And you always got your money's worth.
Both David Bowie and Prince leave us with lasting images of beauty and brilliance.  Their influence on the music industry, fashion, and pop culture in general is without measure.  Without their example to mentor up and coming artists, we are left with a gaping hole.  Musical genius comes along so infrequently, and seems to leave us too soon too often.  Can someone please check on Stevie Wonder and Paul McCartney for me?
See the detailed list of celebrity deaths in 2016 to date: 2016 Celebrity Deaths
Agenda Bloggers: Written by Kevin Foster for "Social Almanac" | Want to comment?  Login/Register here.