It was popular last season and it is popular now. Vintage looks never really leave the runway and they are perpetually in style.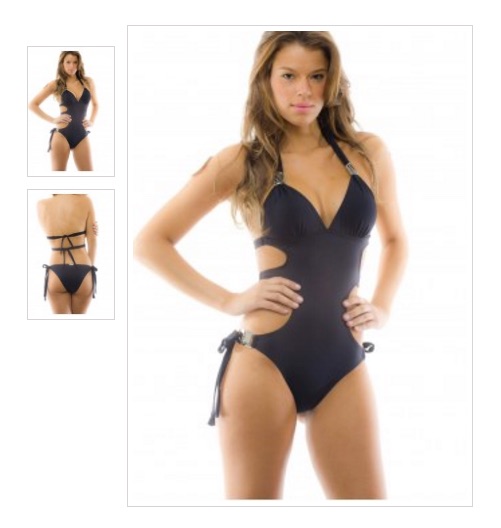 I know summer is technically over, but we all travel and if you're planning to cross borders and go to the equator or some other tropical, exotic location, chances are you're going to need a swimsuit. Okay, let's say you're just going on a weekend cruise to Catalina Island; better yet, you're stuck here in southern California and your only vacation is a 2-hour drive to Malibu. I just stumbled upon the most amazing swimsuits perfect for fall.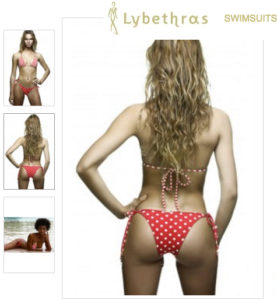 Lybethras is the name of a Brazilian swimsuit line that has a variety of styles to accommodate any occasion, whether on a cruise ship or a trip to Cancun. The styles are broad in range from knitted coverups to long sleeve one-pieces; there is definitely something that flatters every body type. Lybethras bikinis and one-piece swimsuits are made out of high quality and long lasting materials. They often feature a special detailing, which makes them stand out in a crowd. Each Lybethras piece offers something special in its design, ranging from elaborate embroidery to glamorous gems, or simple gold rings. The handmade feel of each detail adds the perfect finishing touch to the swimsuit collection. The fabrics have an impeccable fit, adding to their refined, luxurious textures.
Ditch your bottoms and head into the water with this fabulous bodysuit or Brazilian bikini!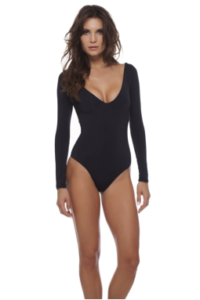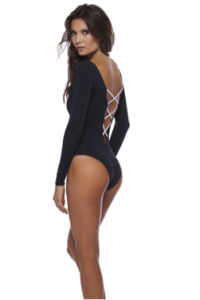 Because I love classic styles, these one-piece bodysuits are as close to timeless as one can get; there's nothing like a great black suit that can also be paired with jeans and heels. With so many swimwear options, black is practical and versatile. The Julia Pereira one-piece bodysuit (left) features a deep neckline, a statement tie-up back, and comfortable silhouette. It can be worn poolside in the afternoon or layered as a bodysuit for the evening. (Prices retail from $110 to $199.)
Lybethras designer and founder Luciana Martinez wanted to create swimsuits for all body types. All of Luciana's bikini tops and bottoms are sold separately, allowing its wearer to create her own unique look. The designs consist of plunging necklines, nature-inspired prints, impeccable construction, and bold colors that support and flatter the bustline. The collection also has a full range of coverups, dresses, and rompers. (Prices retail from $72 – $390)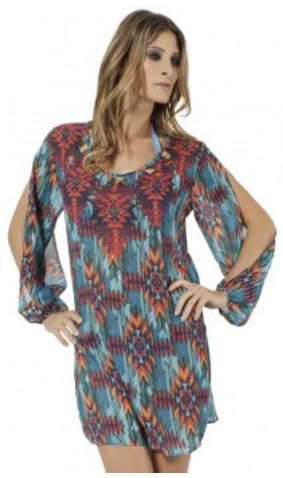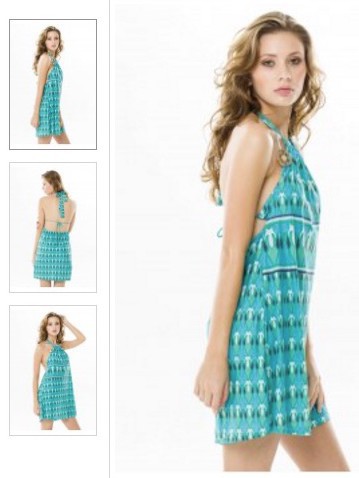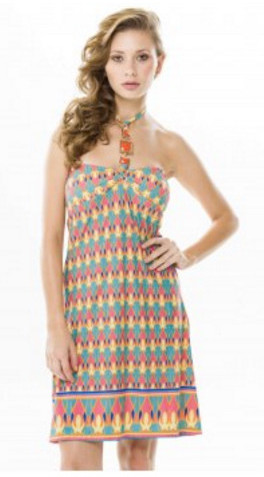 (You can see these one-pieces in the entire Spring/Summer 2017 Lybethras  Swimwear collection in the youtube video below, which amongst other styles, features bold, vivid colors for spring and summer of next year.)  All swimsuits exemplify sensuality, and the ideal accessory for today's modern, carefree woman!
Available For sale is an entire collection to choose from at www.lybethras.com. The Lybethras swimsuits are stylish all year long.
Lybrethras swimwear has been featured in Sports Illustrated, and worn by Jennifer Anniston, Paris Hilton, Michelle Rodriguez, Jodie foster, and more.
Check out the Youtube video below of Lybethras Swimwear on the runway at Miami Swim Fashion Week Spring/Summer 2017.
Agenda Bloggers: Written by Kaylene Peoples for "Fashion Talk"