Summer has finally arrived and now it's time to find the perfect swimsuit. But how do you do that when you don't have the perfect physique (according to modern-day standards)?  If only we were living in the Renaissance period where curves and a fuller figure are embraced. Well, unless you're unusually bold, you can get away with wearing a string bikini, or even a thong, or a Brazilian cut.  But if you're like the rest of us, going a bit more conservative may be a better option.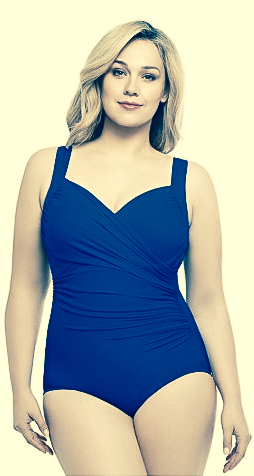 Finding the appropriate bathing suit in a fashion world filled with ads of models sized 2-6 when you're a size 16 can present a real problem.  After all, you deserve to look fabulous on that cruise ship, too. Your beautiful body on the beach will be a sight to behold in what I think is the "perfect" one-piece for a growing population of women whose average dress size is now a size 14.
Let's look at what will work for the curvier female who is bodacious and beautiful! My search for the perfect plus-size suit led me straight to Miraclesuit. "Lose 10 pounds in 10 seconds," promises the Miraclesuit Brand.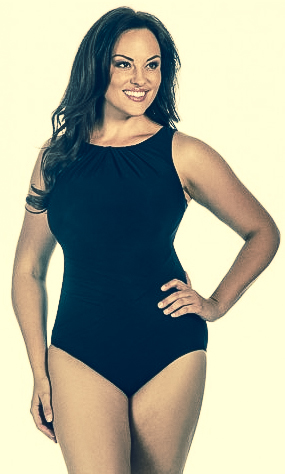 Many of these designs show off the bustline by having a deep V-neck plunge. The bathing suits highlight curves by camouflaging the bulge of the belly, giving the illusion of a lengthened torso by the use of "ruching" around the waist.
The suits themselves do an incredible job of flattering any figure by emphasizing the assets, and adding a little support to the areas where the wearer needs it the most!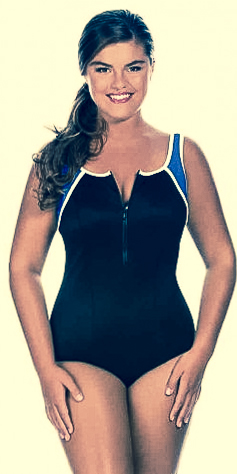 The swimsuits come in all sizes; but unlike most plus-size brands, Miraclesuit has an array of fashionable choices in the harder to find sizes of 16W to 24W.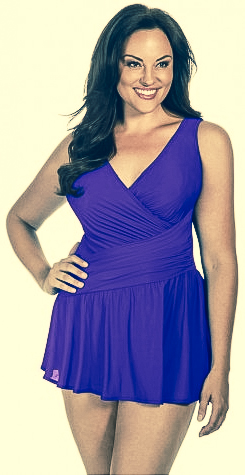 Miraclesuit can be found at Macy's, Nordstrom, Chico's, Bloomingdales, and online at www.miraclesuit.com. They have sizes ranging from 0-24 and come in many trendy colors, including jewel tones, black, royal blue, turquoise, lavendar, etc., and a variety of prints. They also have the latest in "retro" styles.  Prices average between $130 – $180.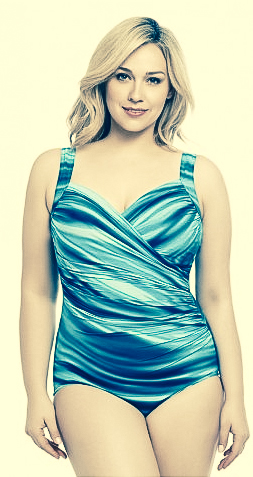 Have something to say about this post?  We'd love to hear it!  Login/register to comment.
Agenda Bloggers: Written by Kaylene Peoples for "Fashion Talk"