Phil Perry's vocals float with a heavenly lightness, mingled with an unfathomable richness of soulful romance; so with each note this artist exposes his inner being.  He sings about . . . love.  No matter how many compositions that Phil Perry has sung on this topic, his interpretation and technique emerges fresh, probing the mysteries, delighting the senses.  "Love is one of those topics that never goes out of style and has different connotations at different stages of life," the singer revealed.  "You don't have to change the subject matter, just be honest about how you feel about love in whatever stage of life you happen to be in."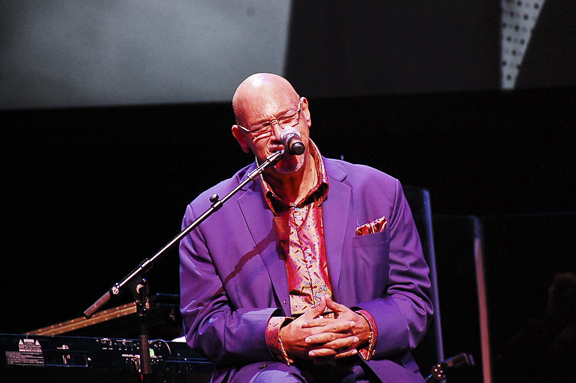 For over 48 years, Phil Perry has been entertaining audiences with his golden voice. He has been called "The Pavarotti of Jazz" by Downbeat magazine. R&B singer Glenn Jones was quoted in an interview as saying, "Phil Perry is a freak of nature and not from this world."  When asked why, he said, "There isn't any aspect of his voice he can't use at the perfect time for the song he's singing.  His interpretative thing is scary."
Since hitting the music scene in 1968 (at age 16) as a member of the singing group the Montclairs, Phil Perry has developed a prolific resume as a musician/composer/lyricist in the different genres of r&b and the contemporary jazz world.  His most recent CD A Better Man on Shanachie Records became #1 on the Billboard Contemporary Jazz chart the first week after its release.
Breaking news on Phil Perry for all of his fans: He is releasing a new CD titled Breathless on Shanachie Records in mid January 2017. The album will be mostly original compositions with two cover songs (Stevie Wonder's "Love's In Me" and the 5th Dimension hit by Burt Bacharach "One Less Bell to Answer.")
Phil Perry on his interpretation of this song "One Less Bell to Answer"
"I always thought the song was gender specific so I flipped the lyrics a bit to tell the story from a male's point of view. I think I'm the first male vocalist to record this song."
The title track "Breathless" is a romantic ballad. When I asked Phil, why breathless, this was his answer.
"When I look into my wife Lillian's eyes, and when I see my kids grown, I get breathless. Yet I do not mention these things in the lyrics."
On November 17, 2016, Phil Perry performed at the NJPAC (New Jersey Performing Arts Center) in Newark for the GRP Records Reunion Concert honoring Larry Rosen. He joined fellow GRP artists, Lee Ritenour, Dave Grusin, and David Sanborn, and sang four songs.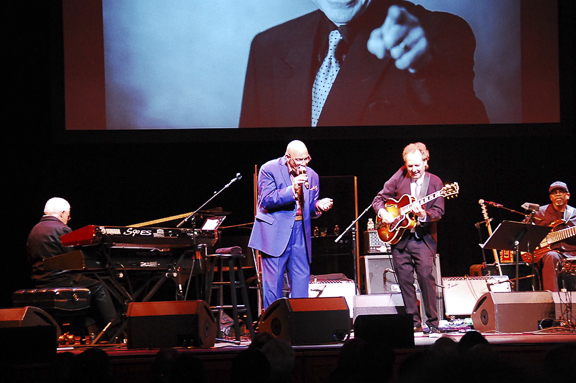 So what contributed to Phil Perry's success for almost half a century? His responses were extremely articulate as he expressed his passion about being an artist. Here are some of those responses from our interview.
Questions by Sheryl Aronson
Responses by Phil Perry
You've been singing about love for the last forty years or more. How has recording changed throughout your career?
From 1968 until now, I've recorded in every phase of the process since the 8-track  2-inch Ampex machine. I've done 2" tape, 1" tape; I've done A-Dab, I've done CD-Rom, I've done 1-inch digital hard disc recordings directly into the computer, where all the instrumentation is being played live (it's going through the board) but it's being recorded into the computer. 
How have computers changed recording industry?
That's why music doesn't feel the way it used to.  Because [in commercial music a lot of] the sounds people are hearing today are sampled sounds.  So they've already been over-processed in most cases, then you use them to record when you're ready to mix. You over process them some more, and it takes the life blood out of the heartbeat of the music.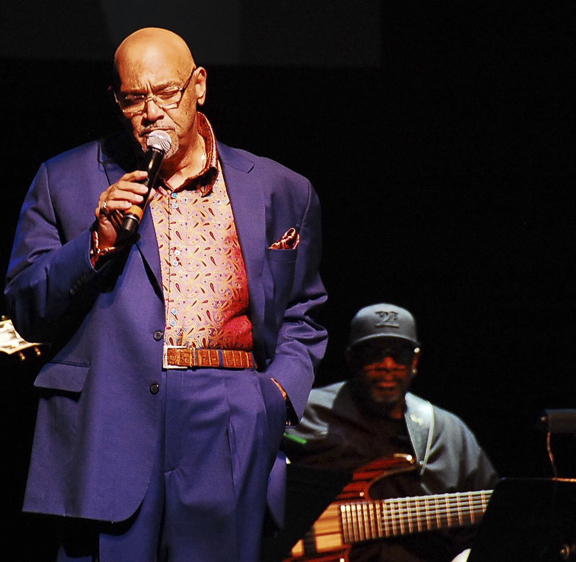 You started singing with the group the Montclairs.  How did your career evolve?
I was asked to be a part of a singing group in high school. All the other guys were older than me. We did a talent show, and we won; so the prize was getting to go into the studio to record.  I went home, wrote a song, called them up the next day and taught it to them.  Then I wrote a cheat sheet out for the musicians that were going to be in the studio . . . didn't think anything else about it. Then Nick Charles, who was a big disc jockey at KSOC, the big station in St. Louis, decided he was going to put it out on a label called Archway.  I was 16.  Once he started playing it on his show, all the r&b stations in the city started playing it on their show. 
We were then the opening act in St. Louis for Smokey Robinson, Buddy Miles, The Temptations, The Miracles, The Chi-Lites . . . that's how I cut my teeth doing shows. 
What was the name of the song you wrote?
"Hey You, Don't Fight It."
How did you know you always wanted to be a singer?
My folks made the investment to send me to Catholic School.  They knew I had an aptitude for music.  The guy who was supposed to sing "Oh Come All Ye Faithful" in the chorus got sick, and Miss Combs called me into the music room and asked, 'Do you know this song?' I said, 'Yes.' She asked again, 'I mean the lead vocal, the solo? You're going to have to sing it because Danny can't.'  Christmas Eve comes and I go upstairs and put on my garments.  I hear a tapping on the floor and realize it's my grandmother tapping with her cane to get a seat.  I thought, if I look down there, I'm toast so I'm not looking down there. I started singing the song and just out of the corner of my eye, I saw this old lady stand up, push herself up on the cane and look up.  I thought, I can't look down there.  I kept focused.  Then during the tune, the whole church stood up, then I thought . . . this music thing, I think it's something I could do.
(Read the entire interview in the AGENDA Special Edition, Issue #3, 2017, coming January 2017. Available in print and Kindle on Amazon.com)
Agenda Bloggers: Written by Sheryl Aronson for "Arting Around" | Want to comment?  Login/Register here.