Producer, Engineer, and Mixer Rich Mouser Deemed the Guru of Indie Rock: Steadily Raising the Bar of Quality Recordings
By
Kaylene Peoples
| May 1st, 2010 | Category:
Indie Hotspot
,
Indie Hotspot Feature
,
Videos
|
4 comments
Deemed the guru of indie rock, Rich Mouser has recorded countless bands.  His specialty is certainly in the guitar-driven rock genre.  He has helped cultivate the sound of emerging indie bands and has polished established acts inside and outside of the country.  He's one of the most respected progressive rock engineers and mixers and has worked with Transatlantic, Spock's Beard, Dream Theater, and more.   Within the last few years, Mouser has imported Irish talent (Jaded Sun, Paul Toal, and Lancelot), produced their albums, and helped to establish their sound.  It's not so far-fetched that bands outside of the country have traveled here just to have the opportunity to work with this talented producer.
"You want people to feel that same energy on the record as if they were watching the band live." –Rich Mouser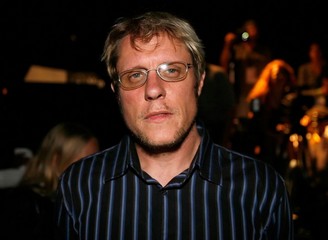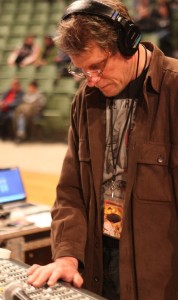 Mouser is a gifted guitarist and has many years of experience performing.  You might catch him at a local pub playing with his blues band or performing with Oleander around the country.   Currently, he's traveling with Transatlantic, mixing their concerts in a European tour.   It's this well-rounded musical background that makes him such a great producer and engineer.  As the owner of The Mouse House Studio, he is producing, engineering, performing, mixing . . . and now mastering project after project, churning out radio-ready music and happy clients.
Interviewed by Kaylene Peoples (boldface)
Responses by Rich Mouser
How did you get started in the recording business?
I always had a feeling that I wanted to be involved in making music behind the scenes, helping people achieve their dreams.  Since age 15 I wanted to be a musician.  My dad wanted me to join the military. When I told him I wanted to be a musician, he said, "Okay, now what are you really going to be?" I always wanted to be behind the scenes and create music.  I was always fascinated by records and studying their sounds.  I studied them for a long time, making my girlfriends mad by picking out every little thing when all they wanted to do was just listen to the album as it was.
You were on the road at 17.  What was that like? How did that lead to you getting involved in recording?
I left home at 17, joined a band, and cruised around the country for a couple of years.  I collected equipment and tried my hand at recording while I was on the road.  When I got home, I decided I wanted to get a recording studio going.  I went to a pawn shop and bought my own 4-track, a little mixer, and a couple of microphones and started recording myself and my friends.  I kept doing it, and eventually people came over to my house to record.  I hooked up with a guy and got an 8-track 1/2" deck.  As I kept recording more and more people, word got out, and I ended up working with a 16-track 1"; and eventually I worked my way up to a 24-track 2".  I just slowly worked my way up the scale of equipment.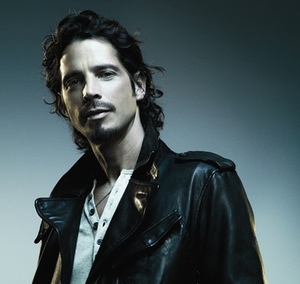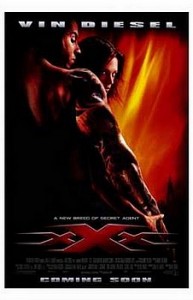 What would you say were some of the highlights of your career as a producer/engineer/musician?
It's fun to hear your stuff.  When I've worked on something and heard it on the radio or I've seen it at the end of a film.  One day I was in my den at my house and the Vin Diesel movie xXx came on and the song that I mixed in my den came on.  It was surreal.  It wasn't necessarily a highlight, but it was fun.  I have really enjoyed working with all kinds of different bands:  Oleander, Weezer, Chris Cornell (that was a big highlight when he came in here a few months ago), and the progressive rock bands from Spock's Beard to Transatlantic to Neal Morse.
When you have a band that comes in and their music isn't quite at the level it could be, what is your biggest challenge when dealing with a band that's kind of "green" in the studio?
I try to see what their proficiency is.  Sometimes I try to see what they're going after in their head.  I can kind of imagine what they're hearing in their head, though they can't quite play it yet.  So the trick is to get what's in their head to come out.   It seems like once you pick up the guitar and play something for them or point them in the right direction, they tend to rise to the occasion.  Getting a good drum track is always the first thing.  I always try to make sure the drums are super solid and great sounding.
You're also a musician.  Can you tell me about that?
I'm a guitar player first and foremost.  Then I got into recording and producing after that.  I used to be with a group called United State, which was an original band influenced by the 70s.
You guys did 70s classic rock, right?
We put out an EP.  We got some local radio airplay (Inland Empire).  The band's influences were Beatles, Zeppelin, and Hendrix.  I was the guitar player and vocalist.  We also did a bit of touring and opened for Queensryche, Collective Soul, and the Neurotic Outsiders (Duff McKagan from Guns and Roses and Steve Jones from the Sex Pistols).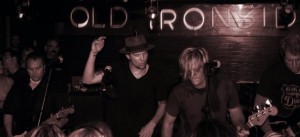 Let's talk about the new band that you're in called Oleander.
I'm playing guitar with Oleander, which is a band that I've produced in the past and mixed.  They asked me to join the band as a guitar player along with producing and co-writing.  We're in the middle of recording the album right now.
Which do you prefer, producing or playing?
You've got to have a little bit of both.  The playing gives you an energy on stage, which I think helps the producing.  You want the band to have the energy when you're making a recording.  You want people to feel that same energy on the record as if they were watching the band live.  You always hear, "Oh, but they sounded so good live."
What is your highest high as producer/engineer/studio owner?
When I get finished with a project and people say it turned out so much better than they could have expected.  The client is really proud of a recording that's going to last.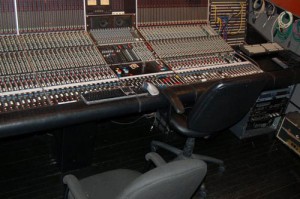 I can't necessarily say one particular album out of all the different albums I've made.  But whenever that happens, it keeps the high going.  Just to know that people appreciate what you're doing and they're really happy with the final product.
Lowest Low
When I've lost a gig to a bigger name at the time, or when I've produced a band and the single starts to take off and then it doesn't really go any further; maybe even disappears off the charts.  I just roll with the punches, though.  I enjoy making music and look forward to the next project.
As a skilled and seasoned producer, what advice would you give to somebody that's trying to put out a record?
Really work on your songs.  Listen to the people you're going up against [your competition], not to copy them, but to get realistic.  Are you in the ballpark?  If you went on tour with your competition, could you hold your own?  A lot of bands put stuff out really fast and don't think too much about the quality.
What is your studio known for?
One thing I love about The Mouse House Studio is that it's got these really high ceilings in the big room [35 ft. cathedral ceilings].  When I first saw it, I knew the drums I could get in this place would just be awesome.  It has really turned out to be like that.   People always talk about the drum sounds.  The room is everything when it comes to drums.
—-
You can hear Rich Mouser's work in xXx, Spider Man and Spider Man 2, Serendipity, American Pie 2, etc.  He has worked with Chris Cornell (Soundgarden), Weezer, Tears for Fears, and Dream Theater.  To learn more about Rich Mouser, visit him at www.themousehousestudio.com.