ARRIVEDERCI, Musical Alchemists Creating a Brilliant Combination of Urban, Pop, and Electronic Music
By
Agenda Magazine
| July 17th, 2010 | Category:
CD Reviews
,
Indie Hotspot
|
No Comments »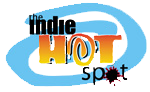 The self-proclaimed "musical alchemists" definitely live up to their title. "Alchemy involves the art of transformation—in their case, the art of musical transformation."  Their music combines urban and pop with an electronic music chaser.  Since the album's release back in June 2009, their title track, "Close the Door," made a big impact on the radio and club scene.  They charted on AC40 Chart NMW! AC40 Indie  Chart/NMW! Top 40 indie Chart/NMW! Top 100, 200, and FMQB/ACQB!
Based on their common love for the groups, Coldplay, Maroon 5, Michael Jackson, and Kanye West, Timothee Lee Lovelock (vocals and violin), Adam Piccoli (drums), and Zack Gracius (keyboard) decided to create a sound as diverse as America's melting pot.  These are three young men who have a look that will appeal to the ladies; each has his own very defined personal style.  And the unique blend of real musicianship boasts a genre that's uniquely flavored.  The arrangements are interesting and well thought out.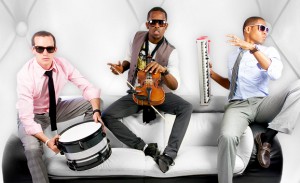 I received my promotional package sometime ago and became interested in reviewing this band.  A package arrived with a popcorn tub, confetti, a microwavable bag of popcorn, the CD/DVD press kit, and a very impressive unsolicited formal letter.  I was determined to give this very imaginative marketing its due.  Yes, indie artists, I am impressed with great packaging, something that will force me to open your CD and listen to your music.  In this case, the music lived up to the pretty shiny wrapping it arrived in.
Track 1, "Do it Again," sets the tone with pop and electronic music.  This song is the ultimate radio-friendly production.  I like the vocals:  they're clean and very well performed.  The song opens up with a strong pop drumbeat and blows you away with the dynamic arrangement, lyrics, and perfected mid-range that pushes this music to a whole other level.  What's not to like about this track!
Track #2, "Victory," follows the same formula with strong hooks, beats, arrangements, and vocals.  In the breakdown there are hints of modal/Middle-Eastern adlibbed vocals that mingle beautifully with the groove and those lush string lines.  The song has an enjoyable, easy-to-listen-to tone.  Lovelock easily holds crystal clear his notes in the tenor range.  The string arrangements, mixed with Eastern sounds are a nice touch.   Great ending, by the way!
Track #3, "Close the Door," is also commercially viable.  I can hear this on the radio, in the club, in Europe, or in the U.S.  The beats are strong, and I want to hear more.  I could put this music on and work out to it, or drive across country.  Again, the production is so clean, and all the lead vocals on all three songs utilize the "Roger" invented talk box enhanced vocal style.
I give this CD 5 stars, and I can't wait to see them perform live!  To learn more about Arrivederci, go to www.myspace.com/avdtheband.
Reviewed by Sean McKenzie