Mercedes Benz Star Lounge – Creating Memorable Moments for America's Royalty . . . the Celebrity
By
Kaylene Peoples
| July 17th, 2010 | Category:
Articles, Interviews and Reviews
,
Fashion
|
4 comments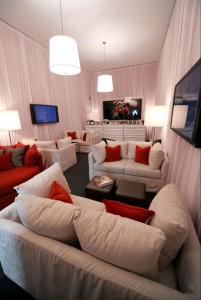 The exclusively hosted Star Lounge for celebrities has become a staple of Mercedes Benz Fashion Week in New York.  Each season there is a different theme and a new designer's inspired interior decor.  The last season's inspiration (Fall/Winter 2010 Fashion Week) came from a photograph by renowned photographer Nick Knight, which featured German supermodel Julia Stegner from the Mercedes Benz 2011 SLS AMG advertorial.  The designers, Mitchell Gold and Bob Williams, created a red-and-white chamber just in time for Valentine's Day.  I asked the rep, Lisa Holloway, if that was planned, and she replied that it was purely coincidental.  Well, planned or not, it worked.  Already a safe haven for celebrities during the hustle and bustle of back-to-back runway shows, I'm willing to bet that they too thought the color scheme had more to do with our nation's season of love.
Last season was my very first ever entrance to the Star Lounge.  Just like some myth, I'd heard it existed, but had never seen it firsthand.  Stars casually came in and out of this intimate space.  And security guarded its entrance like some royal Egyptian tomb.  If you weren't on the tip sheet, or a famous journalist, guess what . . . you weren't getting' in!  So what's all the hoopla about anyway?  It's just a small room, nicely decorated with plenty of hors d'oeuvres and black label liquor.  And at certain times of the day, usually just after a big show, the Star Lounge was so jam-packed, even Kate Moss couldn't squeeze in.   But during fashion week, the Star Lounge always is a big deal.  Celebrities feel a sense of camaraderie, and especially on the first day of fashion week last February.
We all mourned the loss of designer Alexander McQueen.  The shocking news came at the kickoff of fashion week, February 11, 2010.   When the news of his suicide was broadcast, the mood went from upbeat to solemn.  We all felt a profound sense of loss and observed the moment of silence together.  I spoke with Cheong Kwon and listened to her inspired words about McQueen.  Other lounge celebs (including Patrick McDonald) also chimed in.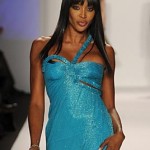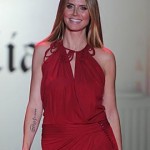 Also, last season's fashion week played a big role in creating awareness when on January 12, 2010, Haiti suffered a catastrophic earthquake; and as a direct result, approximately 200,000 people died, 2,000,000 were left homeless, and, 3,000,000 were left in need of emergency aid.  The 7.0 magnitude earthquake left Haitians virtually helpless, devastating their infrastructure.  The world watched, and with the guidance of our President, countries across the globe lent their support.  Celebrities played a huge role in helping to rebuild Haiti, using their celebrity status to get donations, food, water, and clothing.   The celebrity-filled show, "Fashion for Relief Haiti," was organized by Naomi Campbell for the White Ribbon Alliance charity, and tributed to Lee Alexander McQueen.  We watched from the big screen live in the celebrity lounge.  There was an indescribable bond as the gasps echoed when Agyness Deyn fell in her platforms on the runway, not once but twice.  Before and after the show, the lounge was full with a celebrity lineup.
Other socially aware shows like "The Heart Truth" with Heidi Klum, and guests ranging from Felicity Huffman to Jordan Sparks, and 5-time Olympic winner, Dara Torres also sought refuge in the Mercedes Benz Star Lounge.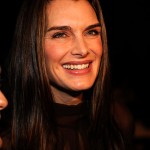 In past years, the Star Lounge welcomed the following:  Brooke Shields, Raquel Welch, Sigourney Weaver, Susan Bush, Christine Turlington, Debra Messing, and no longer with us, Britney Murphy and Natasha Richardson.
Mercedes Benz is also conscious of its valued executives.  They scheduled some time just for Mercedes Benz employees and their families to experience fashion week and visit the Star Lounge.   I spoke with one woman who brought her 12-year-old daughter to a show and both were in awe of the experience.  But I can't leave out the servers who helped out during fashion week.  During the lulls, I was fortunate enough to chat with them.  One bartender was an accessory designer, another designed clothes, and yet another was taking this opportunity to experience an event at this magnitude the only way he knew how, by working it.  The staff was professional and polite.  We bonded.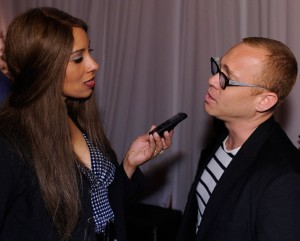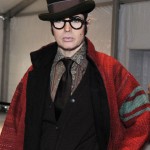 As fashion week came to a close, designer Red Carter and J. Alexander chatted me up, promoting their interests.   I ran into Patrick McDonald several times.  He was a frequent visitor, and I saw firsthand the revolving door of front row A-listers making their way to the Star Lounge.
It was momentous to be able to experience the Star Lounge at Bryant Park.   The official New York Fashion Week will now headquarter at Lincoln Center this September.  And I can only imagine what the new Mercedes Benz Star Lounge will be like.  I wonder who will grace its guarded door.  Perhaps I will get the chance to find out!