Mixing Your Album and What You Need to Know Before, During, and After
By
Kaylene Peoples
| September 11th, 2010 | Category:
Indie Hotspot
,
Tips and Advice
|
1 Comment »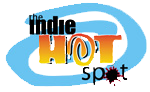 You finally finished your album.  All the songs are tracked.  You're fairly pleased with your performances, and after letting all your friends listen, you feel confident enough to finally mix your masterpiece.   So where do you go from here?  Whom do you call and how do you know if you're getting the right mix?  Rich Mouser has mixed hundreds of projects in his career, and he offers some key factors on properly mixing your album.
Interviewed by Kaylene Peoples (boldface)
Responses by Rich Mouser
How does an artist know whether or not he or she has a good mix?
You know when you have a good mix when the power and the emotion come through in your piece.  The power and the emotion of the song coming through is the overall thing that you should be looking for.  Does your attention stay focused on the parts, for example, the vocal or solo?  Do things pop out?  Does the mix pull you into it?  Can you visualize the musicians playing?
These are all great intangibles.  But what about something less figurative and more literal.
The drums should be punchy, and you should be able to feel them. It shouldn't sound muffled (like there's a blanket on it).  You should be able to pick out the various instruments.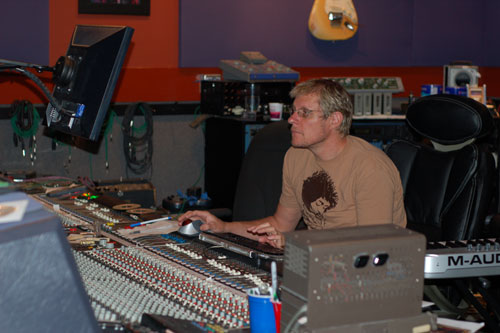 When looking for a mixing engineer, what are the key things that you need to look for?
Listen to mixes they've done in the past.  See if you like the feel.  And remember, the better the equipment the easier it is for the mixing engineer to achieve his sound.  Some good gear will include a good analog board and analog and tube compressors.  Let the mix engineer do what he does first.  Listen to it after he's done, and then make your comments.  Don't have any preconceived notions about what you think it should sound like.
What tips can you give to prepare for the actual mixing session?
If your mixing engineer is not the same person who engineered your project, make sure he doesn't over-compress it during the tracking.  Once you've over-compressed your session, you can never get it back.
Name three things that make up a good mix.
1.     A good mix should capture the strength or power of the song.  A mix can definitely change the way your song comes across to a listener.  The same drumbeat can sound flat and boring or it can sound exciting and alive, depending on the way it was mixed.
2.     Clear vocals.
3.     The client getting excited about it.  Having people react to it in a positive way.
What can't a mix do?
A mix can't fix a badly written song, but it can certainly make a well-written song more interesting to the ear.  Think of it like a movie that is really well shot with nice scenery, but you hate the story line.  There are some movies with good story lines but aren't shot particularly well.  They have a very good look—they get overlooked because of the low production values.  You really need both to succeed.
Name some of your favorite mixers.
Hugh Padgham, who mixed Genesis and Peter Gabriel and Brendan O'Brien.
Last Bit of Advice?
Don't skimp on the mix.  It can dramatically change the way the music can come across.  You can't change a bad performance in a mix.  Make sure all the performances are where you want them prior to mixing.  And make sure the tones are close to what you like.  Make sure everything is in tune and tight.  If they're not, take heed: you are not ready to mix!