Catalina Bar & Grill, 24-Years Old and Still Presenting the Best in Jazz
By
Kaylene Peoples
| October 26th, 2010 | Category:
Entertainment
,
Interviews
|
1 Comment »
Catalina Bar & Grill is a Los Angeles supper club that has been around for almost 25 years.  Founded by Bob and Catalina Popescu with the guidance of jazz musician Buddy Collette, they opened their doors and started presenting great music and unforgettable memories.   With jazz greats, including Dizzy Gillespie, Miles Davis, Carmen McCrae, Stanley Clarke, and more, Catalina Bar & Grill has become the landing strip for the jazz A-list in Southern California.  I had the privilege of interviewing Catalina herself a few days after my own jazz benefit concert.
Catalina, owner of Catalina Bar & Grill, gives us a little background on how the jazz supper club came to be.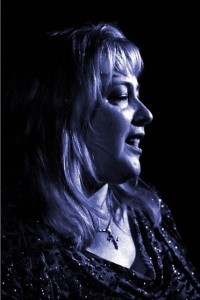 "Catalina Popescu—this is a very common Romanian name.  I'm Romanian.  This name I got when I got married.  Half of our country has this name.  Before I got married, I was talking to my mother, hoping I wouldn't get married to a Popescu.  You should see the wedding picture of me signing my certificate with my new name.  You should see my expression!  My husband and I opened Catalina's in 1986.  Our dear friend and mentor Buddy Collette, who helped us regarding advice, just passed away, and we had a celebration of his life a couple of weeks ago.  October 5th was the celebration.  He gave us advice and guided us.  We had a meeting with him on a Sunday afternoon and the following Friday we were open.  In five days my husband built the stage, put in the lights, and added the sound system.  Our club opened October 22, 1986.  Next year will be 25 years of doing business.  My husband [Bob] passed away almost three years ago."—Club Owner Catalina Popescu
"Bob was a visionary.  This town hasn't always been hospitable to ventures such as his in a niche as fraught with uncertainty as jazz, but he managed to create a space that was hospitable to both local musicians and the name groups that visit from other parts of the world."—Bassist Richard Simmons
Interviewed by Kaylene Peoples (Bold)
Responses by Catalina Popescu
How has it been running the club?
It's not about the business.   It was about my companion and friend who I always exchanged ideas with.  He is no longer here.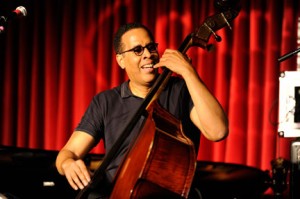 Our motto has been "Nothing but the best in jazz."  Jazz comes in a lot of formats:  contemporary, bebop, smooth jazz, cabaret, etc.; so we always tried to present an eclectic choice—not only from the music point of view, but also from the customer's point of view because the same customers cannot afford to come week after week after week.  So we needed to have different genres, ages to attract more patrons.  It has been a struggle for 25 years to have this in Los Angeles because in this town people have so many choices.  By the time people come home from work, they're done.  This has been a struggle for us throughout the years.
Do you think it's even harder now because we're in the middle of a recession?
Oh, yes, of course.  Now, what I see is that people do come out.  I'm assuming they think the same way I do.  They need to go out and do something.  But at the end of the night when we do the counting, the money is half what it used to be.  People are really watching their spending.
You have some amazing people performing here, like Stanley Clarke, McCoy Tyner . . .
I advise people to come see these living legends because tomorrow you may not ever get to see them performing live again.  Not too long ago, we had Frank Sinatra Jr.  A lot of people are trying to imitate Frank Sinatra, but he is the closest to the real thing I've ever seen.
Of the 24 years at the club, who would you say were your favorite performers?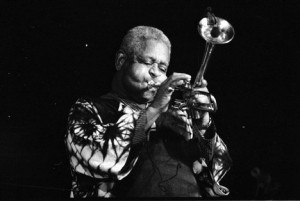 One of my favorites is Ahmad Jamal.  His music is like nobody else's to me.  I had a great feeling when I was listening to Bobby Shore.  It was not only about the music, but you could see the history.  You could see feelings about an era.  Another one of my favorites was Dee Dee Bridgewater.  She's not that old, but she comes from a different era and she lived a lot of years in France.  She came back here.  There is really something to learn about somebody that is going through life in different places and different social environments.  Another one that I love and of course put it on the map was Dizzy Gillespie, who was recommended by Buddy Collette (he knew all the jazz greats).    But when Dizzy was performing, I was looking at him and pinching myself:  "This man is actually my employee?  I'm employing Dizzy Gillespie?"  It's quite a feeling!  His performance was on Easter weekend.  My husband bought a big lamb.  We cooked it and invited all the musicians.  We had a feast that Dizzy Gillespie always talked about.
When I retire, I always say how one day I am going to write a book and I'm going to call it "Behind the Scene."
I think people would be interested in seeing the more human side of these performers anyway.
Well, you kind of told me a low, getting people to appreciate the venue and come out to the venue and spend some money.
Highest High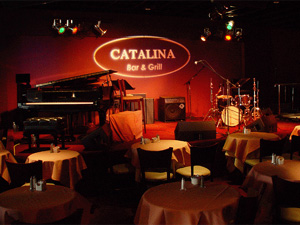 Yes, because how can a business survive without that?  That's the low and that's the hardest part.  But there are so many highs.  For example, when Dizzy Gillespie came to perform, I didn't realize then—but I know now—but he invited Alice Coltrane, Carmen McCrae, and Freddy Hubbard, Tony Bennett, and many other musicians who have never been on the same stage before or after.  If I only knew then, I would have just taken a picture at least.
That's history.
What a legendary moment of history that was.  How can you top that?
Any advice you can give to young up and coming jazz musicians in this industry, especially locally here in L.A.?
We have a lot of programs with young musicians.  And a lot of musicians that started performing here while they were very young, they are now playing with other great musicians.  Some became famous.  It's a very simple formula.  Of course, you have to have talent.  But most of all, it's the hard work.  There's nothing like it.  I've seen so many talented people who've gotten lost because they never paid attention.   They thought their talent was the most important thing.  And I've seen the opposite where people didn't have that much talent, but they put out great work that they made it.  Here's my advice, put out great music, work hard, and make it happen.  Be serious, be reliable and you'll get somewhere.
To learn more about Catalina Bar & Grill visit www.catalinajazzclub.com.