Fashion and Its Pink Passion for Breast Cancer Awareness
By
Kaylene Peoples
| October 26th, 2010 | Category:
Articles
,
Cancer
|
41 comments
Next to lung cancer, breast cancer is the leading cause of death among women in the United States, and with technology and awareness, it has become very curable.  About 1 in 8 American women will develop breast cancer in her lifetime.  With scheduled mammograms and early detection, the cure rate is high.   It is safe to say that everybody is doing his/her part to create awareness, including the fashion industry.  Below are a few brands that are giving back in hopes of wiping out this disease.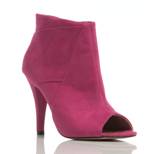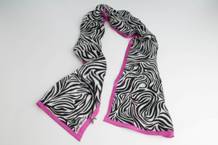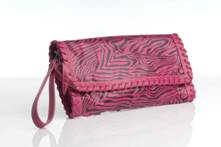 1. ShoeDazzle has created a special pink line consisting of a hot pink bootie, a sassy scarf, and an eye-catching clutch. Proceeds from the sale of these pink items will be donated to the Susan G Komen Foundation for the Cure.
Beauty inspired by strength, Beth pays homage to one woman's courageous battle with breast cancer. Beth Martinez was diagnosed at the age of 49 while serving on active duty. With her husband in Iraq and her family far away, she was forced to cope with the devastating news alone. When her husband was able to return, Beth underwent a modified radical mastectomy on her right breast and spent a week waiting to find out if the cancer had spread to her lymph nodes. It hadn't. Unfortunately, Beth's niece was also struggling with breast cancer. Hoping to prevent a relapse like the one that would ultimately claim her niece's life, Beth made the brave decision to have her left breast removed as well. It took six surgeries, but we are thrilled to say that Beth remains cancer-free today. ShoeDazzle is proud to offer this boot as a symbol of Beth's strength and the strength of all women battling breast cancer.
Priscilla Amador comes from a family with a long history of breast cancer.  She's lost her grandmother and her great-grandmother. Her own mother was diagnosed, not once but twice. The first time she received the painful news while pregnant with Priscilla's younger brother. After both bouts with breast cancer, Pricilla's mom refused to succumb to the disease and, instead, focused on her dreams of being a dancer. Today, she is cancer-free and dancing in shows that benefit breast cancer education! Baila is inspired by her confidence and dedication to her dreams. As Cyndi Poe noted, when circumstances stand in the way of our dreams—when looking to overcome breast cancer—"hope" is all we have. We should all clutch to hope and keep on dancing while we race for the cure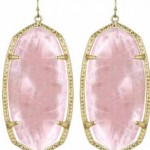 2. Jewelry Designer Kendra Scott will donate $5 to breast cancer awareness for every purchase of the Kendra Scott "Danielle" Earring in Pink Rose Quartz or Bright Pink Jade.  Visit www.kendrascott.com.
iGoPink Collection, also featured on www.trinaturk.com.  The t-shirt $30, and bracelet $35; proceeds benefiting Breast Cancer Charities of America.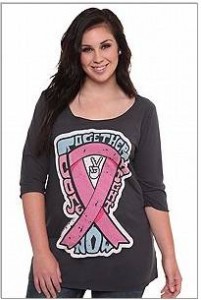 For Breast Cancer Awareness Month, Torrid partnered with Lords of Liverpo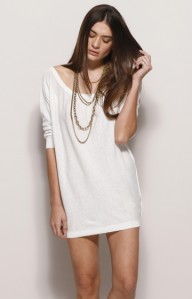 ol to create a Beatles-inspired t-shirt, exclusively s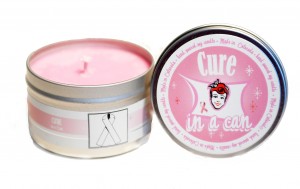 old in plus sizes at Torrid.
3. Cozy up in some cashmere in honor of Breast Cancer Awareness month.  On October 14, 2010, 10% of the proceeds from Brochu Walker (cashmere, kits, and silks and an additional 10% donation from happyLA (www.happy-la.com) went to CancerCare (www.cancercare.org), a 501(c)(3) organization that provides free professional support services to anyone affected by cancer.
4. "cure-in-a-can" from Mountain Mama's Kitchen Co donated a portion of the proceeds.  They have a cute roster of flavors like "canoe-in-a-can," "vacation-in-a-can," etc.  Their soy candles are eco-friendly and great for your breast cancer story. Their website is www.mountainmamas.com.
5. In celebration of White House Black Market's (WHBM) 25th anniversary and in partnership with Living Beyond Breast Cancer (LBBC), a national, non-profit organization dedicated to empowering women with breast cancer to live as long as possible with the best quality of life, WHBM selected 25 breast cancer survivors, photographed and featured them in its October mailer, ad campaign, and on whbm.com.
A supporter of LBBC since 2004 and in keeping with the partnership, WHBM has also created the "Give Hope" Collection, which includes a t-shirt, necklace, watch, and tote, for sale in its boutiques nationwide and is available online at www.whbm.com/givehope. A portion of net proceeds from the sales will be donated to LBBC, up to $250,000.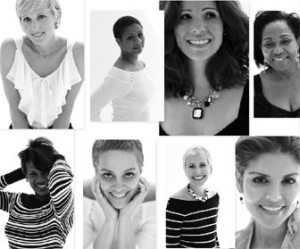 GIVE HOPE T-SHIRT: This perfect fitting, cap sleeve, scoop neck tee features pink roses, rhinestone embellishments, "Give Hope" embroidery and a crystal ribbon. $38
GIVE HOPE WATCH: An oversized, yet feminine timepiece, featuring a pink genuine leather textured strap, crystal embellishment, a heart-shaped charm, and "Give Hope" etching on the back. $58
GIVE HOPE NECKLACE: A chain-link, multi-row statement piece adorned with pink roses, clear and crystal glass pearls, and beading. $48
GIVE HOPE TOTE: Designed in nylon and featuring a satin crystal bow, floral embellishment, and rhinestone detailing. $48
The following link contains a slew of information about WHBM's relationship with LBBC, including b-roll taken of the 25 women during their "day of pampering" in New York City, photographs, testimonial and further information about the "Give Hope" collection.
http://www.pitchengine.com/whitehouseblackmarket/white-house-black-market-supports-living-beyond-breast-cancer-/93257/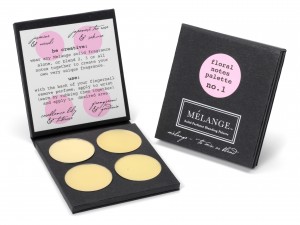 6. Melange Perfume recently came out with an amazing Solid Perfume Palette Collection. And to commemorate Breast Cancer Awareness Month this month, 20% of October sales from their Pink Floral Palette are being donated to the National Breast Cancer Foundation.
Inspired by the artists' palette, each Melange Perfume Blending Palette contains four solid perfumes in a magnetized black parchment kit with blending instructions. Each solid perfume is a finished fragrance, inspired by the most sought-after notes in custom blending. Each fragrance in the palette is designed to be worn alone, or blended with others in the palette to create a unique custom blend.
The Floral Palette contains:
Jasmine & Neroli
Casablanca Lily & Tuberose
Japanese Tea Rose & Sakura
Frangipani & Gardenia
Palettes retails for $28; available at www.melangeperfume.com.
7. aerie, an intimates and apparel line by American Eagle Outfitters, will donate a portion of their proceeds for all bra sales to Bright Pink between October 18th through October 31st. From feminine lace and playful plaids to animal prints and push-up strapless styles, every woman, regardless of style and size, can give back this month.
aerie
Bra Styles: $29.50-$44.50
www.aerie.com and aerie stores nationwide

Bright Pink is a national non-profit organization that provides education and support to young women who are at high risk for breast and ovarian cancer. We arm young women with knowledge, options, and a great attitude, and offer companionship and empathy during their journey. We empower them to take control of their breast and ovarian health, and in turn grant them the freedom and peace of mind to live a beautiful and fulfilling life. www.BeBrightPink.org.
8. In honor of Breast Cancer Awareness Month, historic landmarks around the world lit up brilliant pink as part of the Estée Lauder Companies' Breast Cancer Awareness Campaign.
A total of 38 global historic landmarks shone in pink over a 24-hour period of time, creating a new category and achieving a new Guinness World Record, entitled "Most Landmarks Illuminated for a Cause in 24 Hours."

Complete List of Global Landmarks that Participated in the Global Record Attempt:
United States
Empire State Building (New York)
Pulitzer Fountain (New York)
Columbus Circle Fountain at Time Warner Center (New York)
Intrepid, Sea, Air & Space Museum (New York)
John F. Kennedy International Airport's Air Traffic Control Tower (New York)
Rockefeller Center (New York)
Whitney Museum of American Art (New York)
The Museum of Modern Art (MoMA) (New York)
The Pacific Park on the Santa Monica Pier (Ferris Wheel/Roller Coaster) (California)
Los Angeles International Airport – Pylons (California)
Freedom Tower at Miami Dade College (Florida)
Australia
Parliament House
National Library of Australia
Old Parliament House
Questacon – The National Science and Technology Centre
Black Mountain Tower
Brisbane City Hall
Currumbin Wildlife Sanctuary
Federation Square
Austria
Castle Schönbrunn
Lentos Museum in Linz
Schloss in Eisenstadt
Chile
Las Condes' City Hall
La Moneda Government House
Greece
Zappeion
Hong Kong
The Peninsula Hotel
India
Taj Mahal Palace & Hotel
Israel
The Remains of the Old City of Jaffa
The Old Port of Jaffa
St. Peter's Church in Jaffa
Italy
Il Biancone, Florence
Japan
Tokyo Tower
Malaysia
Kuala Lumpur (KL Tower)
Mexico
Diana Cazadora
Angel de la Independencia
Middle East
Burj Al Arab (Dubai)
The Grand Hyatt Hotel (Dubai)
Nordic
Hotel D´Angleterre in Copenhagen
Puerto Rico
La Fortaleza
Russia
TSUM Department Store (Red Square)
The Ritz-Carlton Hotel
Taiwan
National Taiwan Museum
The Netherlands
Westerkerk "West Church"
TR EMA
Hotel Majestic in Cannes, France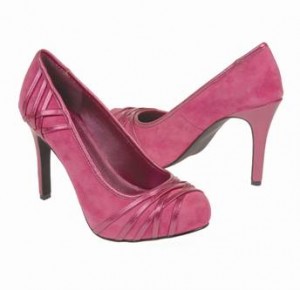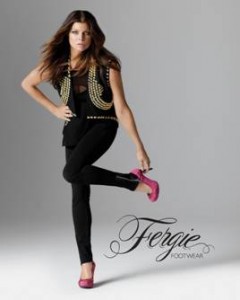 9. This October, Fergie, along with the Fergie Footwear brand, is joining the fight against breast cancer. The Hope shoe, from Fergie's fall 2010 collection, was available during the QVC presents "FFANY Shoes on Sale" event benefiting breast cancer research on October 15th. It retails for $45 (half its original retail price), and 100% of the net proceeds went to breast cancer research.
More than 100,000 pairs of shoes, donated by footwear companies, are sold on QVC at half the retail price, with 100% of the net proceeds going to leading hospitals and research organizations nationwide that are performing cutting edge research and education to find a cure for breast cancer.
"Shoes on Sale" has sold more than one million pairs of shoes and donated more than $32.5 million in net proceeds to breast cancer research.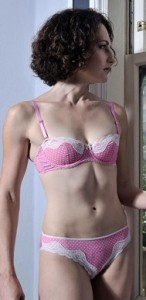 10. Throughout October, Lula Lu Lingerie will donate a portion of sales of the Kaylen set sales toward "Save the Tatas" breast cancer awareness foundation.
White polka dots and lace line this adorable and feminine pink bra and panty set made of polyester and elastane. The lightly lined cups are a great fit for smaller busts and come with adjustable and removable straps, so the bra can be worn strapless.
The Kaylen Convertible Bra is available in 30AA-36AA and 30A-36A, the in small, medium and large. The bra retails for $50, the bottoms for $26. Both pieces are available at www.lulalu.com.
Lula Lu Petite Lingerie carries comfortable and fashionable lingerie that fits the petite figure. With styles ranging from the basic t-shirt bra to lacey bras and bralettes, as well as sexy panties, thongs, and corsets, petite women are sure to find great fitting lingerie paired with the highest standards of style and quality. Collection ranges in price $46-$90 for bras and corsets and $26-$30 for bottoms. Most styles can be purchased online at www.lulalu.com or at Ellen's boutique, Lula Lu Lingerie, located at 212 E. 3rd Avenue, San Mateo, CA 94401. Phone: 650-348-8858.