Film Noir Collection of DVDS
By
Kaylene Peoples
| December 6th, 2010 | Category:
Gift Guides & Gift Suites
|
1 Comment »
I am a movie buff and particularly love the classics.  I put together a list of my top five film noir classics that can't miss for an incredible gift.  Of course, there are so many to choose from, so use your imagination if you don't like my choices.  But each movie I have watched repeatedly.  They're so well-crafted and full of suspense. Your classic movie buff friend or lover will love you for giving him or her this gift of film noir suspense.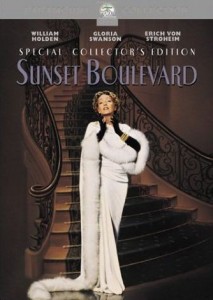 SUNSET BOULEVARD (1950)
Sunset Boulevard is the story of an out-of-work silent film star (Gloria Swanson) who hires an unemployed screenwriter (William Holden) to work on her script and revive her career.  As with Double Indemnity, Sunset Boulevard gives us the classic elements of the noir film. The cast offers some of the best performances of their respective careers. Gloria Swanson is wonderful as the half-crazed, half-pathetic former silent film star.  Also, the film mirrors real life as the cast members were in similar points in their careers as the characters they portrayed.
Hint: http://www.amazon.com/Sunset-Boulevard-Special-Collectors-William/dp/B00003CXCW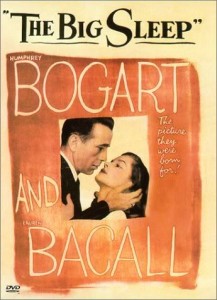 THE BIG SLEEP (1946)
With Humphrey Bogart and Lauren Bacall you will be entertained through a great plot, lots of violence, and incredible action, not to mention the great acting and score.  The Big Sleep is a private detective film classic and an adaptation of Chandler's 1939 novel (his first Philip Marlowe novel) with segments of two of his previously published stories: "Killer in the Rain," and "The Curtain."  It was directed by the legendary Howard Hawks, scripted by Nobel laureate William Faulkner (with additional assistance from Leigh Brackett and Jules Furthman), and scored by composer Max Steiner.
Hint: http://www.walmart.com/ip/1089873
T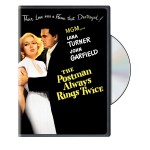 HE POSTMAN ALWAYS RINGS TWICE (1946)
This film noir classic follows as the drifter Frank Chambers (John Garfield) gets a job at a rural, roadside diner. He immediately falls for the owner's wife.  Love blossoms between Frank and Cora Smith (Lana Turner) as they plot to kill Cora's husband so they can be together.  Lana Turner is this cheap and tawdry social-climbing leading lady even if only by criminal acts. John Garfield plays Frank with such charm you find yourself rooting for him.
Hint: http://www.walmart.com/ip/2489047
CASABLANCA (1942)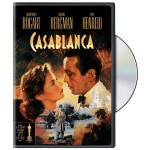 World War II, Rick Blaine (Humphrey Bogart), an exiled American and former freedom fighter, runs the most popular night club in Casablanca.  Rick ends up with two valuable letters of transit.  When Nazi Major Strasser shows up there, the police, Captain Renault, tries to please him by detaining the Czech underground leader, Victor Laszlo.  Ilsa (Ingrid Bergman) arrives with Lazlo, Rick's one time love.  The former lovers scheme to flee, and that's where the plot thickens. The famous saying, "Play it Again, Sam," came from this movie.
Hint: http://www.amazon.com/Casablanca-Mischa-Auer/dp/B002VWNIAY/ref=sr_1_1?s=dvd&ie=UTF8&qid=1291599325&sr=1-1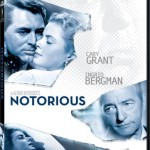 NOTORIOUS (1946)
Notorious, in my opinion, is Alfred Hitchcock's most underappreciated masterpieces. The character Alicia Huberman (Ingrid Bergman) is the daughter of a convicted Nazi spy.  Upon this discovery, she agrees to help infiltrate a group of German Nazis in Brazil. T. R. Devlin (Cary Grant) is her contact government agent. T.R. tells her that she must seduce and marry Alex Sebastian, one of the head Nazis.  Notorious is a well-crafted film, as are all Hitchcock films with Hitchcock's signature attention to detail. This is one of Hitchcock's most suspenseful endings.  Notorious will keep you on the edge of your seat.
Hint: http://www.amazon.com/Notorious-Cary-Grant/dp/B001D8W7EK/ref=sr_1_1?s=dvd&ie=UTF8&qid=1291599453&sr=1-1