SUNDANCE BEHIND THE SCENES: Producers, Crew Members, and Public Relations Experts Give Insiders' Opinions on Sundance Fare
By
Chase Masterson
| February 26th, 2011 | Category:
Indie Hotspot
|
Comments Off

on SUNDANCE BEHIND THE SCENES: Producers, Crew Members, and Public Relations Experts Give Insiders' Opinions on Sundance Fare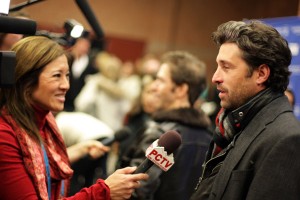 Actor sightings are all the rage at Sundance. Park City locals and film pros alike are buzzing about who is where, and swag boutiques compete to bestow apparel that familiar faces wear on red carpets around this otherwise quiet town.
But insiders know that most of the work that it takes to get a film to Sundance comes from people whose faces you never see and names you may never know. Many of those unsung industry pros are present at this year's fest, proudly attending screenings of their own work, attending other hit films, and taking meetings for their next projects.
So what's the buzz from their educated POVs on this year's offerings?
"'Becoming Chaz is a definite hit," said five-time Sundance veteran Hilda Somarriba of Prism Media Group, who did PR for the film. "It was highly anticipated, and the reactions we got from people who saw the premiere were incredibly positive. We're still getting a lot of feedback from the public, as well as the press, about how fantastic it was." Along with her work on this documentary chronicling the sex change operation of Chastity Bono, Somarriba has had an extremely busy fest. She's worked on the public relations campaigns for All Your Dead Ones and Shut Up, Little Man at Sundance; as well as Pete Small is Dead and Atrocious at Slamdance, a more indie-oriented fest which runs simultaneously on Main Street.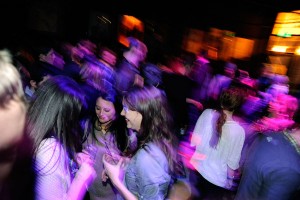 "Aside from the anxiety of getting the movies sold," Somarriba continued, "this year's filmmakers and film crews have felt a connection to the public that is an exceptional experience for each of them.  They're thriving on all the things that are happening around the films: meeting each other, meeting the public, getting feedback, going to lounges. It's great when someone says, "Your movie was fantastic." You can feel the passion, and there's a lot of it here."
"Some films, while well-received by audience members, were not given a glowing reception by the press," mused Robert Fingerman, President of Independent Films Production Consultants, Inc. "For instance, I loved My Idiot Brother, starring Paul Rudd, Zoe Dashell and Elizabeth Banks. I thought it was extremely funny. The critics did not, but the audience did."
Fingerman is also a Sundance regular and consulted on The Oregonian, a surreal, highly visual offering in Park City at Midnight, which features some of Sundance's more offbeat fare. Calvin Lee Reeder's feature is still deciding upon a distributor; Sundance Director of Programming Trevor Groth introduced the imaginative film as "a nightmare you're happy to be in."
"I've seen two full-length movies and a shorts series," continued Fingerman, who caught an oddly-placed, early-morning screening of Kevin Smith's horror film Red State, which is being self-distributed. Smith is taking his $4 million suspense chiller on the road himself, hoping to attract his considerable fan base in cities nationwide. Smith has made public statements on his plans for Red State, doing a 25-minute commentary on his distaste for critics and lack of need for a buyer.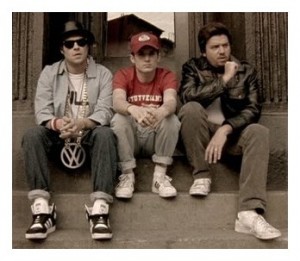 "The audience went wild over The Beasty Boys, which opened the shorts program," Fingerman added. "It was hysterical and featured an all-star cast: Seth Rogen, Elijah Wood, Danny McBride, Jack Black, John C. Reilly, Will Farrell."
Audiences are warming up to the fact that Sundance is the place to first see award-winning, nonfiction hits; four of the five docs nominated for the Best Feature Documentary Oscar were in Park City a year ago. Therefore, many docs sell out or are more difficult to get into than in years past, including hot doc ticket Reagan, directed by Eugene Jarecki, and David Sington's The Flaw. Both Jarecki and Sington are Sundance vets.
Documentary Official Selection Troubadors by Morgan Nevill also has been a major topic of conversation, due in part to Carole King's wildly successful show at Cicero's, courtesy of LiveStyle Entertainment.
Troubadours, which Variety calls "an infectiously fond look at a mellow moment in rock history," tells the story of King and her friend/contemporary James Taylor as they led Los Angeles's singer/songwriter movement during the early 1970s. Neville weaves together archival footage and interviews of everyone from Elton John to Steve Martin to Bonnie Raitt; at the end of King's show, King humbly endorsed the film as the crowd continued to go wild.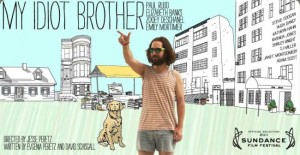 Somarriba mentioned two other films that are at the top of her list. Jesse Peretz's My Idiot Brother has had mixed reviews, but Harvey Weinstein purchased the film and says, "My Idiot Brother knocked me out. It's fresh, funny and true, with sharp direction, terrific writing and a dream of an ensemble cast, led by one of the best actors I've ever worked with, Paul Rudd. Bringing this film home to The Weinstein Company is a great way to start the New Year."
Win-Win, directed to acclaim by Tom McCarthy and starring talented newcomer Alex Shaffer, Paul Giamatti and Amy Ryan, has also been a heavy topic of conversation. Audiences can plan to see the film when it's released by Fox Searchlight this year.
Since part of the Sundance spectacle is seeing which films get picked up and by which studios—as well as the audience championing the films they love—Park City continued to bustle round the clock. The Festival ran through January 30.