SUNDANCE ROUND-UP: TOP CRITICS WEIGH IN
By
Chase Masterson
| February 26th, 2011 | Category:
Entertainment
,
Events
,
Indie Hotspot
|
Comments Off

on SUNDANCE ROUND-UP: TOP CRITICS WEIGH IN
Distributors Break Yearly Trend,
Bank on Both Controversial and Celebrated Films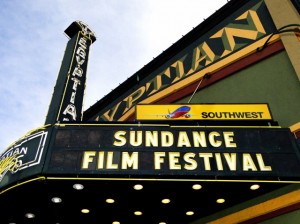 Top editors, critics, bloggers, industry professionals, and cinephiles  have weighed in about Sundance 2011 over copious pints of Stella Artois in Park City, and the buzz about this year's fest has been largely favorable.
One of the most popular venues to discuss festival fare was the Sundance Tweethouse at the Riverhorse Café, which featured celebrity panel presentations, cocktail parties, and live DJ performances.
For those not present on Main Street, the Twitterverse has been crackling with sentiments about both films and audience reception, and key journalists have their audiences hooked with 140 characters or less with up-to-the-minute accounts of which films are on the "not-to-be-missed" list.
On The Daily Buzz, "Hot Topics" segment Eugene Hernandez hosted Thompson on Hollywood's Ann Thompson, Movie City News' David Poland, MPRM Co-Founder and Co-President Mark Pogachevsky and others who expounded on the sentiment that "we've become Twitter-ized," with Pogachevsky commenting that "we don't have the kind of depth of thought and conversation" that existed in the past."
But Twitter serves to alert the masses to detailed accounts of festival fare, and audiences en masse are clicking on tiny urls for the full-length stories. In addition to general art-house and mainstream audience fare, Sundance narrative features, docs and shorts range from geek-based to girl-based niches. The hottest pages in Tweetdom belong to the journalists who are garnering major followings and offering major insight into what works at this year's fest, such as Movieline West Coast Editor Jen Yamato (@jenyamato.)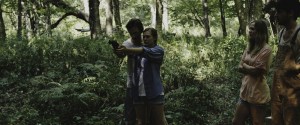 "Sundance 2011 offered a wide variety of films for consumption, but the biggest surprise was how many of them were picked up for distribution or came in with deals already in place," said Yamato. "That means that hot festival films like Martha Marcy May Marlene and Project Nim—and even highly divisive ones like I Melt with You—will eventually make their way to a theater near you, and that's great news for independent film."
With characteristic insight, Yamato makes a case on Movieline for "I Melt with You" (http://tinyurl.com/6byqmex), the highly-controversial thriller by veteran film and music video director Mark Pellington, whose premiere was punctuated by an extensive number of walkouts. Seeing past the mixed-reviewed debauchery of the film's subjects, played by Rob Lowe, Thomas Jane, Jeremy Piven, and Christian McKay, Yamato describes Pellington's fourth film as a mid-life crisis, male-bonding thriller which will attract audiences with both its story and notable work by its leads. Yamato's POV is right on track, according to Magnolia Pictures, which bought the film for an undisclosed sum, with SVP Tom Quinn describing the film as "maverick, stylish and powerful."
Sales evaded Festival films in recent years but are characterizing the 2011 Fest. Cassian Elwes (@cassianelwes), one of the most historically influential names in independent film, tweets: "This Sundance will go down in history as the one that pulled the independent film business out of the economic recession."
Popular Mechanics' (@popmech) Associate Editor Erin McCarthy cites The Last Mountain as "an eye-opening, heartbreaking look at the effects of mountaintop coal removal on both a city and the U.S. as a whole," a sentiment that was echoed by many of the team behind The Cove, the 2010 Academy Award winner for Best Documentary Feature.
McCarthy also singles out Project Nim by Academy Award winner James Marsh (Man on Wire) as a must-see, and audiences are echoing her response.  "I'm used to explaining why @popmech is at Sundance," @erincmccarthy tweets, "because the connection might not seem obvious. We're a tech mag, and technology makes movies."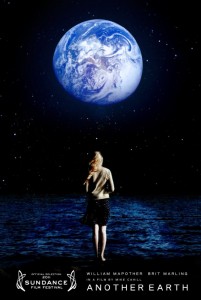 Science fiction seems to be embraced at this year's fest more so than in years past, with director Mike Cahill's micro-budget Another Earth, an official completion selection, bought by Fox Searchlight. Described as "near fiction" (i.e., a film taking place in the not-too-distant-future), the film stars William Mapother and co-writer Brit Marling. Anne Thompson commented earlier during the Fest that Sundance veteran director Miranda July's fantasy-infused The Future was her favorite film so far, as well as her daughter's. Norwegian-made horror mockumentary Troll Hunter, to be released by Magnet, is another genre offering that has geek audiences buzzing about its tongue-in-cheek, found-footage style.
Regarding nonfiction film news, Cinematical's Christopher Campbell muses: "In another interesting doc at Sundance this year, Tiffany Shlain's Connected, we find the theory that man's development of language mainly just created a power shift in gender equality, because males are more text-minded and women are more image-minded."
IndieWire co-founder Eugene Hernandez (@eug), who now also serves as Director of Digital Strategy for the Film Society of Lincoln Center, touts Rebirth and We Were Here as two terrific, oral-history docs, putting the official stamp on the public sentiment that this is an exceptional year for doc at the 'dance.
Sales at Sundance include Ed Helms and Miguel Arteta's mid-western comedy Cedar Rapids, rom-com Homework, Sean Durkin's Martha Marcy May Marlene (Fox Searchlight), Andrew Rossi's doc Page One (Magnolia/Participant), freshman director John Michael McDonagh's The Guard (Sony Pictures Classics), Drake Doremus's Like Crazy (Paramount), Jesse Peretz's My Idiot Brother (The Weinstein Company), and J.C. Chandor's Margin Call (Roadside Attractions and Lionsgate).