Never Kiss a Frog Web Series on Dating Hops onto the Internet with Fun, Funny & Free Entertainment
By
Dennis L. Lanning
| May 2nd, 2011 | Category:
Film Reviews
,
Indie Hotspot
|
1 Comment »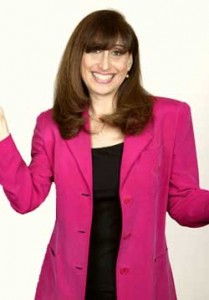 Reading about relationships has become a rite of passage in these sexually complex times. Nobody seems to know anything about the opposite sex anymore. Numerous books on dating and mating have hit bestseller status, while others like "He's Just Not that Into You," and "Sex and the City," have been made into blockbuster movies. Now, a Los Angeles author (and also one of our contributing reporters!), Marilyn Anderson, has turned her best selling relationship book into a comedy web series.
NEVER KISS A FROG: A Girl's Guide to Creatures from the Dating Swamp was first published in the US and soon found its way onto the international scene with versions in the UK, Canada, Spain, Germany, China, Taiwan, Korea, Vietnam, and Turkey. It turns out that women everywhere relate to this amusing and charming collection of personal stories, advice tips and comical illustrations, depicting the men that women should avoid… as FROGS.
For 2011, Ms. Anderson has brought her FROGS to life in the Never Kiss a Frog Web Series, revealing attractive young actors in seriously funny dating situations. There are nine 3-minute episodes, each based on a chapter in her book. The author introduces each episode and appears at the end offering a witty and useful "Wart Warning."
The first episode is Playing Leapfrog, in which a hottie ( Emrhys Cooper) takes his date (Sarah Hertweck) out for dinner. It could have been an awesome date, except for the fact that the guy's eyes keep hopping – to the hostess, to the waitress and to the babe at the next table (April Garton, Susie Ruckle, and Miss United States 2006 Shannon Leigh). The actors are excellent and scrumptious to look at, the situation is recognizable and as for the guy – well, he's a FROG!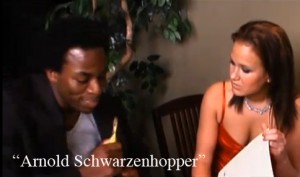 In her second episode, Arnold Schwarzenhopper, Anderson introduces us to another hot dude with great looks, six-pack abs and puffed-out pecs. Talon DeSoto (Daxton Edwards) plays this obsessed-with-his-body frog who exhibits some crazy table manners that are funny to watch on his dinner date with Shannon Leigh.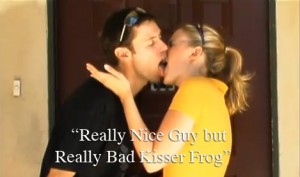 The Really-Nice-Guy-But-Really-Bad-Kisser Frog elicits both laughs and cringes as Sarah Hertweck and Roy Samuelson attempt to smooch on several dates.
Never Kiss a Frog's six other episodes all deliver plenty of yuks in quick 3-minute spurts. At the recent premiere party, some of the loudest guffaws were heard during A Toadal Makeover and Frogonista! Anderson herself never fails to surprise us with her funny characterizations at the end of each episode.
I asked the author why she decided to make the web series. Anderson, who is an award-winning TV and film writer told me, "Soon after the book was published, it was optioned as a TV series, but the production company never did anything with it. So rather than wait for Hollywood, I decided to do it myself. I teamed up with a director, held auditions, and found wonderful actors to start off the series."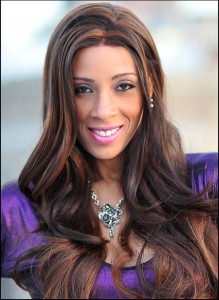 Agenda Magazine's own Kaylene Peoples directed and produced the first nine webisodes through her company, Agenda Pictures along with Marilyn's Never Kiss a Frog Productions. The two women met when Kaylene first interviewed Marilyn about her book for Agenda. Then, when Marilyn mentioned she wanted to do a series, Kaylene happily leaped onboard. People's filmography includes hours of streaming video for Agendamag.com and producing and directing a multi-award-winning feature film. Also an accomplished jazz vocalist/instrumentalist, Kaylene sings the theme song for the Never Kiss a Frog Web Series, which she co-wrote with music producer, Rich Mouser.
The web series has recently started airing on several sites, including Blip.TV, Youtube.com, Frank Zanca's StayTunedTV.Net and MingleMedia.TV, which provides lifestyle and entertainment programming for women.  Stephanie Piche, Executive Producer of Mingle Media TV, said: "We met Marilyn at a film festival and were so impressed with her and her story-telling background that we wanted to add her new series to our lineup."
Anderson noted that Fun Little Movies was one of the first to express interest in the Never Kiss a Frog series. "It's adorable," said President Frank Chindamo, who plans to feature the series in his Love & Romance section, sponsored by a dating site.
Ms. Anderson has just launched her new "webbed" site at http://www.neverkissafrog.com which shows all the episodes along with complete information on the book and the web series. People can even sign up to get a free Official Frogaholics Anonymous Certificate! Episodes are also viewable on Marilyn's Youtube channel, http://www.youtube.com/neverkissafrog.
Anderson, who was the Dating, Flirting & Kissing Coach on TV's Extreme Makeover, says that ultimately she'd like to take the Never Kiss a Frog series further. "Right now, it's an anthology showing dating situations with different girls and the FROGS they encounter. As I develop new episodes, my plan is to make it more of a continuing series, revolving around the dating life of one leading gal and her friends." Anderson adds, "It would make a great TV series and movie!

In conjunction with Never Kiss a Frog, Marilyn appeared on over 250 radio & TV Shows and has appeared in magazines and newspapers nationwide. She has also written humorous relationship articles for the Los Angeles Times and other venues. In addition, Anderson has written for television shows such as Murphy Brown, FAME, Sherman Oaks, and Carol & Company, starring Carol Burnett, Richard Kind and Jeremy Piven. One of Marilyn's romantic comedies, Making Mr. Right, aired on Lifetime TV.
If you enjoy romance and comedy, and who doesn't, check out this free and very funny web series. More importantly, according to Anderson, "If you're dating, if you've ever dated, or if you never want to date again – Never Kiss a Frog humorously reminds you of who to avoid in the Dating Swamp."
Never Kiss a Frog Web Series
Never Kiss a Frog: A Girl's Guide to Creatures from the Dating Swamp
By Marilyn Anderson
http://www.neverkissafrog.com
Watch an episode!