THE FASHION WORLD OF JEAN PAUL GAULTIER: FROM THE SIDEWALK TO THE CATWALK, Curator Thierry-Maxime Loriot Discusses One of the Most Talked about Upcoming Exhibitions Happening at the Montreal Museum of Fine Arts
By
Kaylene Peoples
| May 3rd, 2011 | Category:
Entertainment
,
Fashion
,
Interviews
|
Comments Off

on THE FASHION WORLD OF JEAN PAUL GAULTIER: FROM THE SIDEWALK TO THE CATWALK, Curator Thierry-Maxime Loriot Discusses One of the Most Talked about Upcoming Exhibitions Happening at the Montreal Museum of Fine Arts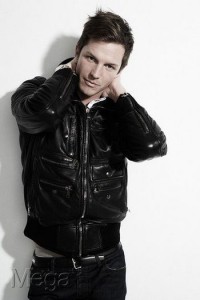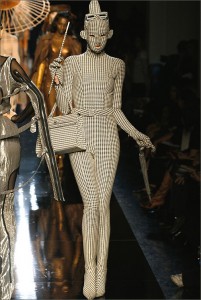 Former top model Thierry-Maxime Loriot is a native of Canada and a true art lover.  His successful career as a model landed him ad campaigns with Armani, Ermenegildo Zegna, Ben Wa (Aba House, Henry Cottons, Piero Gazzarrin), and Karl Latraverse (Kenzo, Diesel, Armani Exchange, Blue).  He studied Art History at the University of Montreal, which ultimately made him the perfect candidate to curate The Fashion World of Jean Paul Gaultier: From the Sidewalk to the Catwalk at the Montreal Museum of Fine Arts.  The exhibit is an homage to almost two generations (35 years) of Jean Paul Gaultier's career as a fashion designer and the first exhibition celebrating Gaultier, who has been dubbed fashion's enfant terrible, has created innovative and daring avant-garde fashion inventions, ranging from movie costumes to haute couture works of art.  He is indisputably one of the most influential fashion designers of recent decades.  This exhibition is a collaboration of the Maison Jean Paul Gaultier and the Montreal Museum of Fine Arts, of which Thierry-Maxime Loriot is the curator.
Interview by Kaylene Peoples
Responses by Thierry-Maxime Loriot
What's involved in being the curator for this exhibition?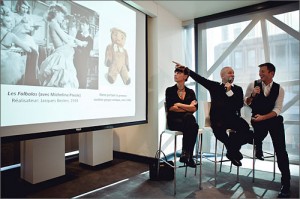 It's like building a house.  You have to build an exhibition.  So, you have to start from point A.  I had discussions with Mr. Gaultier to see, because he didn't want to have a real retrospection, i.e., starting from a certain year to a certain year.  The exhibition starts in 1970, which was the first year he started designing.  At the time he was with Pierre Cardin.  So we have clothes from 1970 to 2010.  It's more a thematic exhibition.  It's not like each gallery has clothes from an era.  There are five different themes that always came back in his work that I exploited for that.  It was the idea to search in each decade, so clothes from the 70s, 80s, 90s, 2000s, and to mix them all together.  So it's like a giant fashion show.
Is this the first time Gaultier's work is being exhibited in this way?
Yes.  It is the first time his work will be exhibited.  He always refused to have retrospectives before.  Maybe it was the approach of the museum and the way we wanted to do it.  He knew that the exhibition would be touring.  He thinks it's the best passport to travel the world.  He's very happy to come to the states, too, Dallas and San Francisco.
How did you become the curator?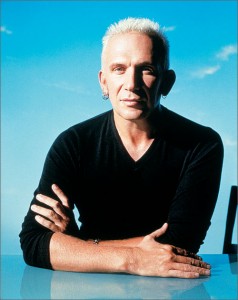 I had worked on two other exhibitions at the Montreal Museum of Fine Arts, one on landscapes and the other one with Yoko Ono; and the director knew my background in fashion, and she thought I was the perfect person to do it.  Gaultier's work has always involved so many different spheres (cinema, music, art). I had the background to know all the right people as well as the knowledge of what happened in his career.  It was in his interest for me to do this exhibition.  My job was to do all the research.  There is also a big exhibition catalog that comes with the exhibit.  It's 420 pages at 14" x 11", and it's all his work through these themes.  So I did a series of interviews with people that Gaultier worked with from Dita Von Teese to Madonna .
That must have been exciting.  Do you have a favorite interview?
Two of my favorites were Catherine Deneuve and Carla Bruni, the first lady of France.  I was impressed.  She was really really nice, and very natural and very sweet.  Madonna, also.  I liked her very much.
Are the books available now?
No, they're only going to be available in June.  They cost $85.
What will people see at the exhibition?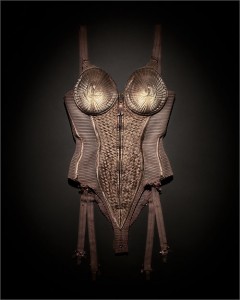 Ah, there are so many!  You will see costumes from the Fifth Element, Bad Education, and Madonna's corsets, among so many other things.  This will be the first time that all these costumes will be presented at once.  If you like fashion photography, you will have all the photographers from Mario Testino to Richard Avedon.  For art, you have Cindy Sherman.  You will have the opportunity to see haute couture clothes up close.  There's a little bit for everyone.  If you like sex, there will be a lot of that, too (laughs).
I'll be sure to check out that part of the exhibit!   When will the exhibit be in San Francisco?
It's going to be in the Young Museum in San Francisco in spring 2012.
I understand that you used to be a former high fashion model.  Did you ever model for Jean Paul Gaultier?
No.   I was too classical for him.  I met him when I was modeling at that time, but I was doing things like advertising campaigns for Georgio Armani and Burberry.  I was not really his type of model.  He likes to have models that are multi-ethnic mixes or more exotic, not the blonde guy with blue eyes.
Yeah, you're like the boy next door, and he wanted gaunt!
That's true.
How long did you model?
Ten years.
What was that like?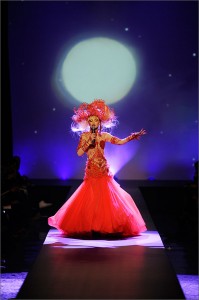 It was fun.  I always enjoyed traveling.  I liked to go to the museums or art galleries.  For me it was a really good occasion.  One week I was in London, the next day I was in New York, then in Rome.  It was a good opportunity to see many exhibitions and meet different people.
Are you originally from Montreal?
Quebec.
Being a curator is a big job, a prestigious job.  How does your background help you?  How did you jump from modeling to being a museum curator?

It's very weird to explain.  It's a series of opportunities.  The Montreal Museum of Fine Arts was presenting in May 2008 the first retrospective on Yves St. Laurent, and I was invited to the dinner; and I was modeling less; and I was studying Art History at that time at the University of Montreal.  I wanted to work in the arts, but I was still modeling.  I was at the YSL dinner for the opening, and I just spoke with people from the museum, and they asked me to join them to work with them.  I worked on one exhibition and one thing led to another and this project came up.  We didn't have a collection of clothes and there was no one in the museum that could really do it.  The one person in charge of decorative art was reorganizing the Design Pavilion.  The director asked me if I would like to do it, and I said yes.
And you were qualified.
Well, I'd like to think so, but maybe you will let me know once you see it!
—
Following its presentation in Montreal from June 17 to October 2, 2011, the exhibition will travel to the Dallas Museum of Art (November 9, 2011‐February 12, 2012) and then to the Fine Arts Museums of San Francisco, de Young (March 24‐August 19, 2012).  Visit the Montreal Museum of Fine Arts website to learn more about the exhibit.
Watch the video interview with Thierry-Maxime Loriot.  Also, additional footage courtesy of the Montreal Museum of Fine Arts with Jean Paul Gaultier about his upcoming exhibition.