Taking Care of Your Hair This Autumn – Tips from Veteran Hairstylist David Harrington
By
Shahada Karim
| October 14th, 2011 | Category:
Beauty
|
Comments Off

on Taking Care of Your Hair This Autumn – Tips from Veteran Hairstylist David Harrington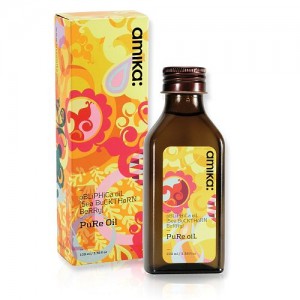 Autumn is officially here, and with the cooler temperatures comes fresh concern about how best to take care of our hair. Not to worry. According to veteran hairstylist David Harrington, cold-weather hair care doesn't have to be complicated or costly.
"The cooler months bring dry, flyaway hair and dry scalp," says Harrington. "A good oil treatment on the scalp is a very good thing." Harrington suggests simple oil blends to get the job done. "Jojoba and carthame oil is great for dry hair and scalp."
For Harrington, good shampooing and deep conditioning is key. And not all shampoos are created equal. "There are many lines out on the market (and) research is very good to do." Harrington suggests reading the labels. "Look at the ingredients. You must be aware of what is in the product." And according to Harrington, ingredients are listed in order of importance. "The first few (ingredients in the product listing is the most of what is in the shampoo . . . so if it says water, you know that it is the majority of the product."
When it comes to deep conditioning, Harrington says go with your instincts. "It really depends on the amount of abuse on the hair. Drying, flat irons (and) curling irons . . . mean more treatments." And if you want to get the most out of your conditioning routine, Harrington says nothing beats the penetrating power of a hair steamer. "Hair steamers have been around for many years (but) they were only used in a salon or a spa." Now, with more hair steamers marketed for personal use, Harrington says you can get salon treatment without ever leaving home. "They are for deep conditioning treatments . . . the hot moisture really helps for deep treatment." Not to mention, the idea of 'steaming' one's hair is completely indulgent. "I feel it's a luxurious way to get your hair in great condition," says Harrington. "If you have the time, it is so worth it."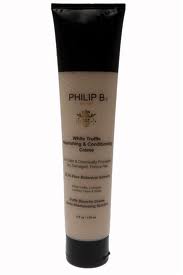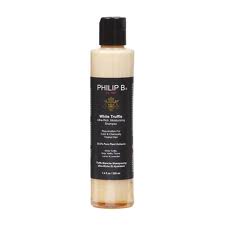 Harrington says steamers work best on hair that is already cleaned and ready for conditioning. "Apply your product to (shampooed) hair and comb the product in very well." And the best way to get the full effect is to get all of your hair under the steamer bonnet. "Pin the hair up (in) loose fashion. Sit under the steamer and make sure all of your hair is completely under." How often should you steam? "Depending on the treatment . . . I'd say it can be done once a month or more. You can always feel when it's time."
After you're all shampooed, deep conditioned and steamed, it's time to moisturize. Harrington loves deeply penetrating oils and treatments, as long as they don't have too many additives. Argan oil, which is the current market favorite, is fine as long as it's not too diluted. "I think the oil is great," says Harrington "(but) it's all the stuff they mix it with, like silicon, which makes the hair feel silky." Harrington's rules for shampoo and conditioner also go for oil treatments, so reading the label is key before committing to a purchase.
Finally, styling your hair is very individual, and Harrington is no exception. "I have always been a seasonal stylist," says Harrington. "I like darker hair color in the winter months and lighter in the summer. (Since) fashion in the cooler months is richer and darker, I like the darker, richer hair color to match the season." But even Harrington sets aside his own preferences for the sake of the client. "Your hair should always be about you," he says,  "and what makes you look and feel your very best."