Organic Indulgence: Spirit Beauty Lounge
By
Shahada Karim
| November 30th, 2011 | Category:
Beauty
|
No Comments »
Skin care and makeup continue to evolve. Every day it seems we're presented with new formulations, featuring naturally sourced and organic ingredients. It can be a challenge keeping up with the latest and greatest brands and products. Not to worry: Spirit Demerson of Spirit Beauty Lounge is on the case!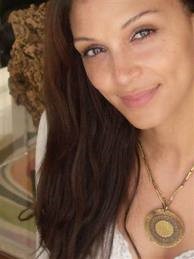 When did you start Spirit Beauty Lounge?
SD: I started formulating the concept in 2007.  We launched in September 2008.
Tell us a bit more about the company.
SD: Spirit Beauty Lounge specializes in luxury, organic, ethical and sustainable beauty and lifestyle products. Our selection process is guided by our 6 Ps: performance, purity, potency, provenance, principles, and packaging.  Nothing gets in without delivering high quality by all six standards.  Instead of just selling anything in the natural/organic realm, we are truly dedicated to cherry-picking only the best and purest of what's available. We present it with a staff of specialists who are always on call to help pick customized products for you. We also have an advisory board that includes dermatologists, estheticians, chemists, and beauty professionals to keep us in the know.
Why did you start Spirit Beauty Lounge?
SD: I spent a lifetime trying to reconcile my obsession with luxury beauty products with my commitment to a healthy, sustainable lifestyle.  I always wished there was a place where you could shop safe, in a beautiful environment, where the products were all as green as they were beautiful. That place didn't exist, so I created it!
What are some of your newest items?
SD: Some of my favorite recent additions are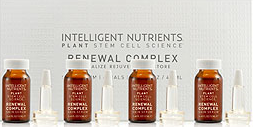 The Intelligent Nutrients Plant Stem Cell Complex. You can continue using whatever you use now and just add this one-step complex every day.
Kjaer Weis eyeshadows. This is a relatively new line, and the eyeshadows are the best I've worked with.  Cloud Nine, Wisdom, and Onyx are my new eye trifecta.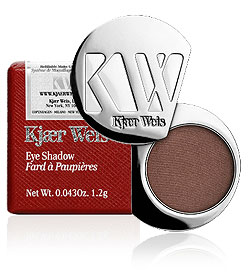 What is your bestselling item?
SD: Acure Hair Care. The entire line sold out within 48 hours of launching! We still go through this like crazy.  The Argan+ Argan Stem Cell shampoo and conditioner [are] a godsend for girls with unruly, curly hair who haven't had any luck with other natural/organic hair care.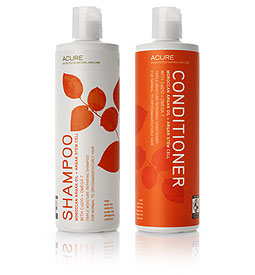 What is your favorite product/why?
SD: My survival kit would have to include Tata Harper Irritability Treatment, Soapwalla Deodorant and Vive Sana Sunscreen.
What does the future hold for Spirit Beauty Lounge?
SD: I am so excited and amazed by the amount of growth there's been in the natural and organic beauty world in just the last couple of years!  We have a line of organic beauty supplements coming in that I've been taking for the last few months . . .
We (also) have a couple of top-secret super-serums launching from our favorite brands, and—fingers crossed—possibly a new mascara!  New products seem to be coming in every week, so stay tuned!
*You can find all the featured products in this interview at Spirit Beauty Lounge: www.spiritbeautylounge.com