838MG Presents Théâtre de la Beauté Classique
By
Ash Gupta 838 Media Group
| December 19th, 2011 | Category:
Recap
,
The Mission
|
No Comments »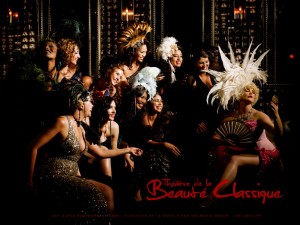 On Tuesday, December 6, 2011, Ash Gupta, of 838MG, along with Pam Loar of LA Models and designer Maggie Barry collaborated for a live mega-shoot with plus-size models sure to push the boundaries of fashion. With "Théâtre de la Beauté Classique," Ash hopes to remind people of a time when being voluptuous was not only the norm, but it was also considered beautiful.
Current fashion has created a sense of bondage for real women. They feel trapped by an unrealistic ideal of beauty.  This ideal constrains women, keeping them from being who they truly are. While Europe has started to embrace the plus size model and touting them as mainstream symbols of beauty, The City of Angels has clung stubbornly to the thin ideal; a societal expectation that women in media and in magazines should be a size zero. To break free of this mold, LA Models recently launched a plus size division LAM2 PLUS+.
To celebrate this new division, Ash Gupta and a crew of forty shot eleven of LAM2 Plus+ beautiful and curvy models. The shoot was aesthetically influenced by the grandiose style of Bertolt Brecht's Three Penny Opera, and reminiscent of the dance forms of burlesque and cabaret, and exemplifies the classical notions of beauty.
Ash shot at Voyeur, one of Los Angeles's hottest clubs, which ironically stands at the same spot Marilyn Monroe, who was famous for her curves, performed her first burlesque. Equipment provided was courtesy of Samy's Camera and the catering was by Gate of India – Hollywood.