Primed for Perfection: The Best Makeup Primers
By
Shahada Karim
| December 6th, 2011 | Category:
Beauty
|
Comments Off

on Primed for Perfection: The Best Makeup Primers
Makeup primers have enjoyed quite the surge in popularity in recent years. Once touted as an optional product, the makeup primer is now a staple for both professionals and consumers alike. Primers act as a barrier between the skin and foundation. They also help smooth the skin so that foundations lie evenly and don't settle into any fine lines or wrinkles. Here are our top picks for makeup primers.

Dermablend Skin Perfector Pigment Correcting Primer
Price: $45
Location: www.dermablend.com
What it claims: "A double action treatment primer that helps correct skin pigment imperfections such as age spots . . . and acne scarring. Allows for flawless makeup application."
What we found: The smallest amount of this white gel-like consistency covers a large part of the face. The formula is cooling, and absorbs quickly. But so far, there have been no changes in the color or intensity of any of our . . . ahem . . . skin imperfections.
Rating: 4 out of 5 stars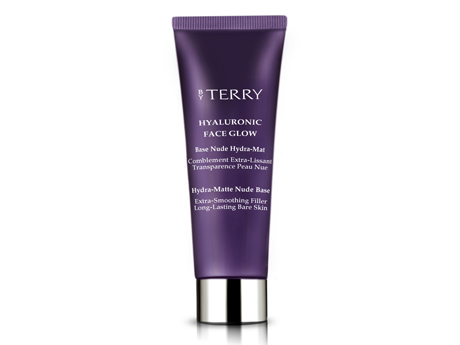 By Terry Hyaluronic Face Glow
Price: $65
Location: www.spacenk.com
What it claims: Somewhere between a "foundation base" and an "extra-light foundation," this extra-toning Hyaluronic Acid mousse offers total complexion correction without residue. Its high-tech formula, the result of exclusive BY TERRY Hyaluronic Acid fragmentation technology, creates a kind of "water jet" that gels with the epidermis to guarantee lines and wrinkles are instantaneously filled.
What we found: This formula was a surprise. It's cooling and hydrating, but it also leaves the skin soft and matte. We marveled as fine lines plumped up around our eyes and mouth. The best part was our skin was in better condition when we took it off (after 8 hours of wear) than when we first applied it.
Rating: 5 out of 5 stars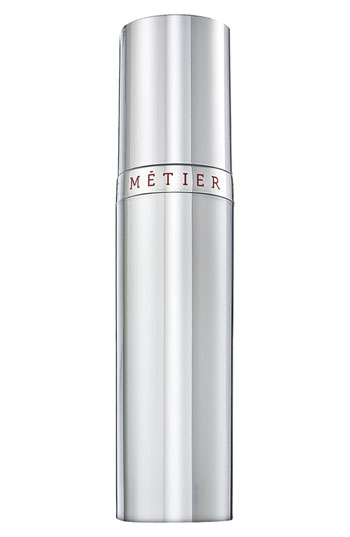 Le Metier de Beaute Peau Vierge
Price: $125
Location: www.nordstrom.com
What it claims: This luxurious, tinted treatment fluid provides a sheer wash of flawless, luminous coverage. The patented Retinol formula, with the exclusive Syntoc Actif delivery matrix, stimulates collagen production, increases blood flow, lessens dark circles, smoothes fine lines, blurs blemishes, and tightens pores within a week of once-daily use.
What we found: The formula is creamy to the touch, but absorbs quickly into the skin. We weren't a fan of the "illuminating" properties of this treatment because it left an unnatural sheen on our skin. We also didn't notice any major changes in the tone or texture of our skin after continued use (one month).
Rating: 3 out of 5 stars