Eat to Live . . . Beautifully
By
Shahada Karim
| January 23rd, 2012 | Category:
Beauty
,
Health
,
Nutrition
|
No Comments »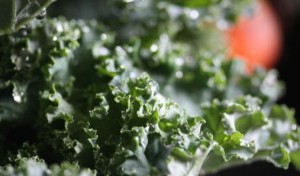 They say that beauty is only skin deep, but we beg to differ. Making healthy choices can actually help beautify you from the inside out. One of the simplest ways to do this is to start eating what experts call the ultimate green "superfood":  Kale.
We spoke to veteran fitness expert and owner of Supersalads to Go – Synovia Jones – about what makes Kale so beautifully good.
Why is Kale considered the ultimate Green Superfood?
SJ: Kale helps with one of the oldest beauty tricks in the book: If you feel good, you look good. And Kale helps you feel good by nourishing the body at the cellular level.
How does Kale help on the "cellular" level?
SJ: Kale is high in antioxidants, and it's a known cancer fighter. It also has anti ageing properties. It fortifies bones, and can help "reverse" the onset of osteoporosis. It gives the body a boost of calcium, which also helps fortify the hair, skin, and nails.
What's the best way to eat Kale?
SJ: The best way to eat Kale is raw. I make a Kale and Cranberry Salad with pine nuts and dried fruit, that is just divine. It's sweet and salty and crunchy . . . really good. If you can't stand to eat Kale raw, then lightly steam it. I've got a great recipe for sautéed Kale as well, using just a bit of olive oil and fresh garlic, sea salt, and cracked pepper to taste.
You're known for your dedication to health and fitness. What made you start Supersalads to Go?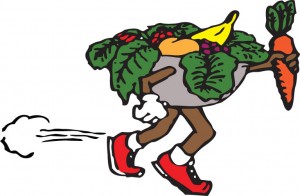 SJ: I started the business in 2006. I really wanted to reach people on the "community" level, and help them get a handle on their health. It's one thing to communicate generally with mass media and quite another to speak face to face with individuals about their health concerns. My goal is to help people understand their bodies better, by sharing information and good food. I've recently been inspired by Dr. Oz, who really reaches out and educates people, to help them make healthier lifestyle choices. He talks about Kale all the time. Hopefully, more people will understand the benefit of this truly amazing leafy green vegetable.
How do you operate the business?
SJ: I work out of four Farmers Markets around Southern California. And I'm about to launch the catering arm of the business, called "Supersalads to Go on Wheels!"
*For more information on Supersalads to Go, contact Synovia Jones at synovia2@sbcglobal.net