From Russia to Hollywood, a Star Is Born – Anya Monzikova
By
Guest Writer
| January 23rd, 2012 | Category:
The Statement
|
Comments Off

on From Russia to Hollywood, a Star Is Born – Anya Monzikova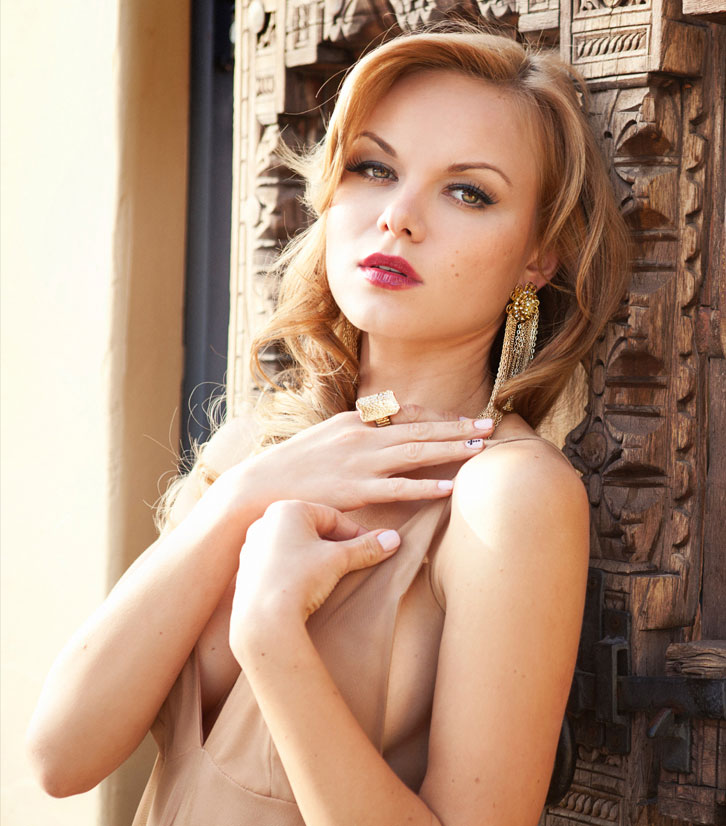 Anya Monzikova was born in Vologda, Russia, to Natalia Monzikova, a single mother of two. When her mom met her step-dad, an American on a vacation to Moscow, fate had brought a new twist to this young girl's life. Her mother re-married and the two moved to Ft. Lauderdale, FL, to live. At a young age, Anya loved to perform.  She enjoyed the arts, enrolling in dance classes, modeling school, and performing in her high school theater group, all while acting and modeling professionally. But it wasn't until a chance vacation to Hollywood, CA, after graduating high school, did fate seal the deal on this star's future. During her vacation a friend introduced this beauty to a group of young creatives working on a pilot. Anya booked the pilot and stayed in Los Angeles to film.
When the show didn't air, Anya didn't give up. She found a place to live, enrolled in Film Production and Theater in college, and began hitting the audition scene. It wasn't long before she landed a regular job as one of the Deal or No Deal beauties. Getting her foot in the door was just the beginning. In 2006, she was named one of the "100 Most Beautiful People" by People Magazine, along with her Deal or No Deal co-stars. She has appeared on numerous magazine covers and has had many editorial fashion spreads in magazine such as Maxim, FHM, Cosmopolitan, Vogue, Runway and more.
Anya continued her education in acting by enrolling in extensive acting classes to further her craft. Now you can see the fruits of her labor in movies and TV shows such as Iron Man 2, Surrogate, CSI, Cane, Life, and Knight Rider just to name a few. Look for her as a recurring in the role of Elena Romanov in the ABC family show Melissa & Joey. She is also a lead in a series called Aspen playing, the role of January Beck, a Russian super model. With many more lead roles and magazine covers ahead, keep your eye on this unstoppable talent.
Anya just finished the independent film Seeking Dolly Parton. She plays the lead Cerina. The film is written and directed by Michael Worth. It's visually stunning with the locations and shot in all natural light, which makes it a very out-of-the-box film.