Award Season: What's Talent Got to Do with It?
By
Agenda Magazine
| March 28th, 2012 | Category:
Columns
,
Talking Chic
|
Comments Off

on Award Season: What's Talent Got to Do with It?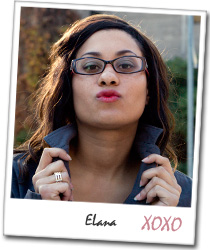 Award season is pretty much over (I think), and I gotta say I ain't mad at that. But that's a bit sad because I used to get so amped up over seeing my favorite stars being recognized for their work in music, film, television, and humanitarian efforts. The speeches, the perfect video shots  of prideful spouses in the audience,  and the standing ovations for legendary appearances by the industry's greatest. I mean, I would rearrange my schedule just to catch all of this.
But now, oh . . . now . . . it's all about the fashion. Seems like an odd complaint coming from someone who is a fashion columnist, fashion blogger, and personal shopper, right? Well, here's the thing: I love seeing who is wearing what, and which color looked best on whom, and who took a so-called "fashion risk" and succeeded. It's just that I like to gauge how important fashion  is to me during award season without having the media jam it down my throat, trying to make me believe that the fashion show-like red carpet is the main event.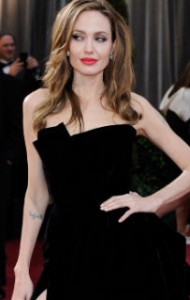 When commercials leading up to award shows, weeks before, are focused strictly on the who's wearing what, well, that just gets annoying, to be honest. I mean, helloooo, it's the talents of individuals that even ignited the desire for award shows. So why is it that we should become obsessed with Angelina Jolie's black Versace dress, with the thigh-high slit, at the Oscars? With such talk about the way she stood on stage(tweets were non-stop and Facebook status updates were endless), you couldn't get away from judgment calls. But does anyone even remember whom she was presenting? Or, why she was even on stage? One of the hottest, talented actresses of our time didn't just bring sexy back that evening; she brought drama to the stage. This shouldn't be a surprise or such a talked-about topic after a night that celebrates an art, like film. But it was. And instead of the media and public discussing how such a pose exudes her personality, and exemplifies her stand-out persona as an actress, it was all about the dress.
Back in the day, when the host announced an upcoming presenter, I used to sit on the edge of my seat wondering just how he or she would appear. Most of the time, it was a pleasant surprise or a predictable, picture-perfect moment. But there was an air of mystery about the fashion that Hollywood donned for the special evening. However, the over-hyped excitement that has revolved around award show fashion has actually turned me off.  I mean, of course stars are going to appear their best and work with the best stylists and top designers to make sure that their look is immaculate. We've all seen fashion reality television shows such as "The Rachel Zoe Project." Most of the public has now learned about the selection process of finding the perfect dress for a "client." The business relationships between stylists and designers isn't much of a secret anymore. So we know that the reason the stars are asked to answer "Who are you wearing?" is because they have to—an ensemble is typically borrowed or custom-made.
I will admit that I get excited when Michelle Williams, Sophia Vergara, and Paula Patton talk about their style on the red carpet before the show, due to each woman having a distinct, unique taste in glamour. So please don't get me wrong, I totally get why someone like Ryan Seacrest or Guiliana Rancic of "E!" would ask every actor or actress: "Who are you wearing?" Most of the time, it is nice to learn who made such a fabulous gown! But it would just be nice if it weren't in the first two seconds of the interview. 'Cause it makes me wonder:  What's talent got to do with it?