H&M Welcomes VOGUE JAPAN Editor Anna Dello Russo for Luxury Accessories Collaboration
By
Tehelah Lisett
| May 4th, 2012 | Category:
Accessories
|
Comments Off

on H&M Welcomes VOGUE JAPAN Editor Anna Dello Russo for Luxury Accessories Collaboration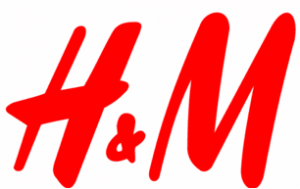 What do you get when you place a fashion icon/famed fashion director together with a global flagship store? An over-the-top accessories line that exudes creativity and expression.
Anna Dello Russo is not your ordinary fashion week attendee.  She doubles as a powerhouse for Vogue Japan as their fashion director and creative consultant. This exciting collaboration comes on the heels of various other top-tiered designers for H&M collections. This collection, however, is the first accessories-themed collection that H&M has done, including one that uses a fashion director instead of a fashion designer. Russo spoke greatly about her excitement for the collection, "I am excited by this collaboration. This is the first time H&M involves a fashion director in a special project. This is the sign of an important evolution in fashion, and I am both thrilled and humbled to be the one chosen to lead it."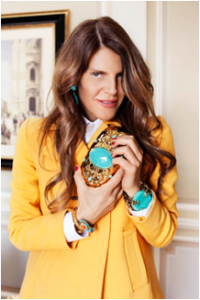 An evolution would be the perfect way to describe how fashion consumers are getting their product. Previously, it would take a major celebrity or major backing to get consumers interested in buying anything. Now consumers are more interested in purchasing products from a "girl next door" kind of figure.
So, how does that play a role in accessories? And what makes this lead to a different consumer age, well, exciting? Americans have always loved fast fashion. The quicker a product can be purchased, the better. H&M taps into a unique niche as no one has tapped into the affordable luxury accessories market quite like this. Not only are the price points reasonable, you can find them at a local H&M without having to go out of your way for luxury. Thus, you appease a hungry market of consumers with both price and convenience.
"I wanted to create precious accessories that are impossible to find. As a stylist, I know accessorizing is essential; it is the personal touch to any outfit.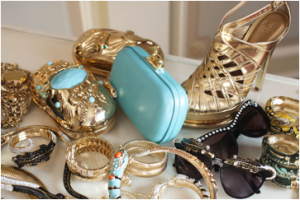 With these pieces everybody can have fun, turning an ordinary day into a fantastic fashion day," said Anna Dello Russo.
Accessories are still very much important to the fashion-savvy consumer. And brands, collaborators, and designers know this. By creating a collection of items that are unique in purpose, show diversity in style, and are easy to access, you are able to keep shoppers interested in what is being sold to them. Not only do they feel they need it, but they feel that it will add to their wardrobe and become an everyday essential.
The Anna Dello Russo for H&M collection is available in stores starting on October 4, 2012. The collection will appear in 140 stores worldwide and online, and will include jewelry, sunglasses, shoes, and bags.