Beauty A to Z: A is for Argan
By
Shahada Karim
| October 7th, 2012 | Category:
Beauty
|
Comments Off

on Beauty A to Z: A is for Argan
Beauty A to Z: A is for Argan
Argan Oil is pretty much a household name these days. When the so-called "miracle oil" from Morocco hit the U.S. Market several years ago, many skin care experts wondered if it might just be a fad.
But Argan Oil seems to be here to stay. It's included in everything from makeup removers to skin care, and is now a key ingredient in hair care products from a long list of brands.
One of the things that makes Argan Oil so precious is its limited availability . . . and extensive marketing has only increased demand for the so- called "liquid gold."
We rounded up some of the most effective skin and hair care goodies containing this precious oil. We think they live up to expectations, and prove why Argan Oil is likely here to stay.
Hair: Agadir Shampoo & Conditioner
Price: $15-$20
Location: www.amazon.com
This shampoo and conditioner are proof that more expensive doesn't mean more effective. Both the shampoo and conditioner are sulfate-free, and go beyond simply cleansing and moisturizing the hair. The conditioner is noticeably thin, with impressive detangling properties. Put us down as fans of this dynamic duo.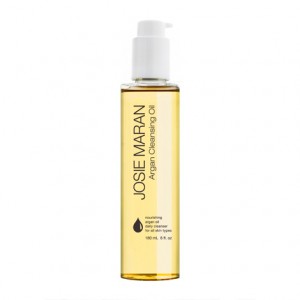 Face: Josie Maran Argan Cleansing Oil
Price: $32
Location: www.josiemarancosmetics.com
This cleansing oil can also be used as a makeup remover and a moisturizing treatment. We were impressed by how quickly this oil did away with makeup, dirt, and other nasty things on our skin and left it soft and smooth. We were also happy with the fact that we could pronounce just about everything on the label.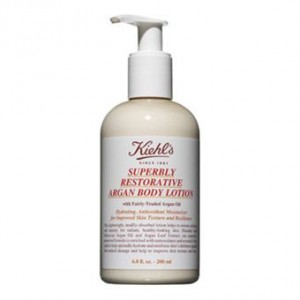 Body: Kiehls Superbly Restorative Argan Body Lotion
Price: 38.00
Location: www.bloomingdales.com
Kiehl's seems to have mastered the balance of a rich lotion that absorbs quickly without disappearing completely. We were impressed because this lotion not only soothed our skin but stayed with us until we washed it off with soap and water at the end of the day.