Faux Real – Photorealistic Apparel Gearing Up for Halloween
By
Kaylene Peoples
| October 8th, 2012 | Category:
Fashion
|
Comments Off

on Faux Real – Photorealistic Apparel Gearing Up for Halloween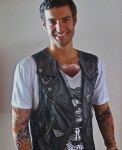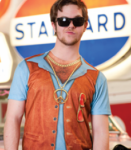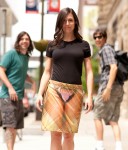 With Halloween right around the corner, Faux Real is a "real" find for those who want to get in the swing of things right away.  T-shirt styles range from country bumpkins to tattooed motorcycle drivers to lingerie models to gas pumpers.  From a comfortable distance, these tees will make anybody do a double take.  But get really close and see for yourself that it's all in the artwork!  For a subtle Halloween costume, Faux Real can give any tame "trick or treater" something to throw on once and wear again throughout the year.
Design team Jeff, Scott, and Ben Gray started Creative Apparel Concepts Inc. when their father decided to retire from his screen print company that he ran for thirty years.   They had a lot of experience with sales and marketing t-shirts and wanted to start a new company that focused on building apparel brands.   Trend and pop culture inspired their designs, and together they discuss costumes that would make for a great t-shirt; also discussing what is trending to come up with more ideas for their Faux Real T-shirts.  Faux Real launched January 2012, and has taken off with sales around the world.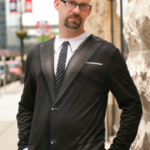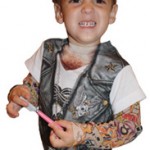 Looking through the collection of t-shirts, I really liked some of the themes.  The Trench Coat Night Shirt was different and sexy and so was the Hands Over Chest for women.  For men there was quite a range.  If you're into vintage styles, you'll really get a kick out of the 1960s Suit ( . . . a classic 1960s board room look), and 1970s Hairy Chest ( . . . Nothing says style like a hairy chest…).  I have to admit I am partial to the Plaid Shirt!  However, Faux Real also makes a statement on the little guy, too.  You will find that Youth Boys Tattoo and Youth Hairy Chest can turn your bashful 5-year-old into a precocious bad boy—ideal for Halloween!
Visit the Faux Real online boutique at http://www.fauxrealshirt.com.  Prices range from $24-$32.