Natural Wonders: Nature-Based Cosmetics
By
Shahada Karim
| November 20th, 2012 | Category:
Beauty
|
Comments Off

on Natural Wonders: Nature-Based Cosmetics
An increasing number of cosmetics companies are doing away with the standard product formulations, and going au naturel. Not too long ago, makeup lovers had to sacrifice pigmentation and performance for the sake of being environmentally conscious. Not anymore. The latest formulas from these companies prove that makeup can be eco-friendly and perform just as well, if not better than their unnatural counterparts.
Flawless Finish: Korres Wild Rose Foundation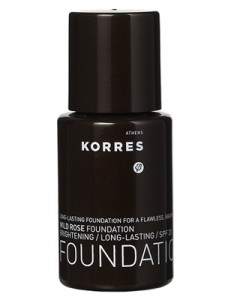 Location: www.sephora.com
This foundation creates the perfect medium coverage, and is chock full of skin saving ingredients like Vitamin C, to leave your skin in better shape than when you put it on. It has a slight rose scent that fades within minutes of application, although truthfully, we didn't mind the fragrance at all.
We found this foundation light and comfortable and easily suited for daily use.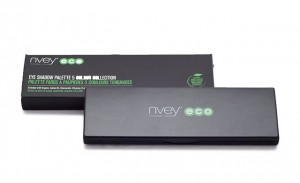 Eye Adore: Nvey Eco Eye Shadows
Location: www.spiritbeautylounge.com
This company continues to prove that you don't have to sacrifice your environmental lifestyle to express yourself with makeup. Nvey Eyeshadow Palettes are highly pigmented and functional. The company offers a wide range of colors and finishes. There are also a series of duo palettes, or full 5-color palettes to choose from. Each combination is impressive and, in our opinion, certainly worth the purchase price.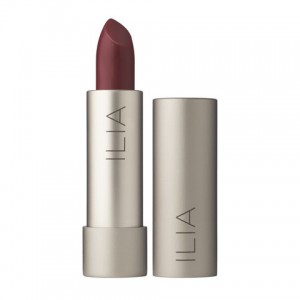 Lip Service: Ilia Lipsticks
Location: www.iliabeauty.com
ILIA Lipsticks combines organic ingredients with contemporary colors. The lipsticks can be worn alone or layered to create a personalized shade. With feel-good ingredients like Jojoba Oil and Sage Leaf Extract, we felt well justified in stacking our shopping cart full of every glorious color.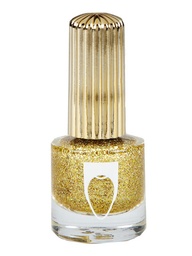 Nailing It: Floss Gloss Nail Lacquer
Location: www.flossgloss.com
We're admittedly very hard on our poor hands. Our manicures last maybe 48 hours . . . and that's with an extra strong top coat. So we were over the moon when we discovered Floss Gloss. Not only does this nail polish stay put, it is cruelty-free and formulated without DBPs, Formaldehyde, Formaldehyde Resin, and Toluene.