Hair Apparent: Winter Fix
By
Shahada Karim
| January 17th, 2013 | Category:
Beauty
,
Haircare
|
Comments Off

on Hair Apparent: Winter Fix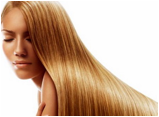 Winter can wreak havoc on even the most resilient of hair types. From split ends to dry frizz, the cold temperatures bring new meaning to "bad hair day." Here are five "quick fixes" to keep your hair looking its best while you brave the winter season.
1) Shampoo Sparingly: Instead of shampooing every day or even every other day . . . try to stay away from the shampoo for at least two days at a time. Excessive shampooing can strip hair of its natural oils and make it even more prone to dry frizz and breakage.
2) Reach for an Egg: L-cysteine is found in egg yolks. It optimizes keratin production, which is essential for healthy hair.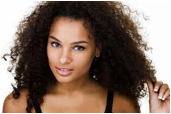 3) "Winterize" your hair-care routine: Just like you move all of your summer clothes to the back of the closet when temperatures drop, do the same with your hair care. Set aside all of your warm weather hair care, like anti-humidity products. Instead, start using products that add moisture and protect the hair. Switch to a moisturizing shampoo, and a heavier conditioner. And instead of drying styling gels, reach for rich styling creams instead.

4) Schedule regular trims: Trims remove the dry, split ends that can make hair look dull. Even a minimal trim of 1/8 of an inch can make a big difference.
5) Incorporate Fish Oil into your diet: Fish oil is a rich source of Omega 3 fatty acids and is known for its many health benefits. Along with improving your heart health, regular consumption can help your hair look healthier by keeping it shiny and smooth. Also, protein and iron found in fish oil helps your hair stay strong, luminous, and durable.