Jump Start with Juice
By
Agenda Magazine
| January 17th, 2013 | Category:
Fitness Couture
,
Nutrition
|
Comments Off

on Jump Start with Juice
By: Jo Michelle Brown: (Agenda Magazine Contributor)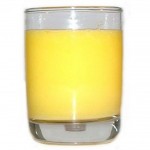 The New Year brings the inevitable promise to do better with what we put into our bodies (nutrition) and how we plan to get bad stuff out of our bodies (exercise).
One of the easiest (and sometimes tastiest) ways to get the good stuff in is through juicing. But unless you're a master juicer, navigating what to juice—and what blends "taste" best can be an exercise in futility.
So we sought a little expert help from juice bar owner Lori Carter. She's the brains behind "Juice-C-Juice" in Carson (CA). Carter says that juicing is nothing new; it gained popularity in the 70s, and has recently enjoyed a resurgence. Carter says increasingly, people realize that juicing can deliver a powerful punch of nutrients to boost metabolism, clean out the insides, and improve overall health.
AM – How can one little cup of juice pack such a powerful punch?
Carter- One large juice can easily contain 15 to 18 servings of raw food. 
AM – It matters what goes into the juice, but how can you be sure that you have the optimum blend of fruits and veggies?
Carter- If you're just getting started, your best bet with juicing is to "go green." Green juices are powerful because they can be packed with so-called "super foods" like Mustard Greens and Kale. Both contain chlorophyll, which helps to clean up your blood and increase energy. And Kale is also high in protein. Green juices also help to suppress your appetite, which leads to weight loss.
AM – Is there any way to "jumpstart" your metabolism to get it ready for serious juicing?
Carter- Reach for Ginger! This amazing spice has been used for thousands of years to heal the body from the inside out, and help prevent illness. Ginger is great for helping to digest food, and really clean the body out.
AM – Are there any juices that are bad for you?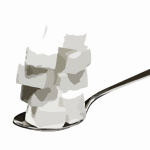 Carter- Steer clear of juices that contain too much sugar. Even if a juice is sweetened with fruit, it can still be really high in sugar. Grapes, Watermelon, Bananas, and Mangoes are really sweet, and can end up boosting sugar levels in a juice blend. A better option is berries. They're full of antioxidants, are lighter in calories, and contain a healthy dose of fiber.
Carter says that juicing is not a "diet" – to do every now and again. She encourages those in search of healthy alternatives, to make juicing a part of a balanced diet. So this New Year, we promise not to crash diet in an effort to keep that resolution. Instead, we're dusting off the old blender to try some of Carter's favorite recipes.
The Spinsation: Apples, Carrots, Celery, Spinach, Kale, Mustard Greens, Beets & Strawberries
Daily Dose: Apples, Carrots, Celery, Spinach, Cucumber, Mustard Greens, Kale, Beets, Ginger & Garlic
Texas 2 Step: Apples, Cucumber, Mustard Greens, Kale, Spinach, Lemon & Ginger
For more information on Juice C Juice… go here: http://www.facebook.com/JCJCarson