Beauty 101: Skin Savers
By
Shahada Karim
| May 6th, 2013 | Category:
Beauty
,
Skincare
|
Comments Off

on Beauty 101: Skin Savers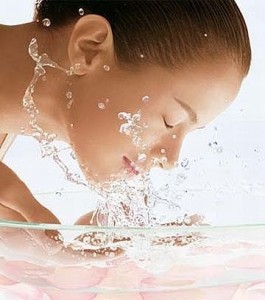 Choosing the right beauty products can be a daunting task. There are literally thousands of products and formulations . . . all promising to change your skin in some fundamental way and make it the best ever. We turned to aesthetician Anne-Cecile Curot for a little help. She says no matter what brand you choose, there are five items that should be in your beauty cabinet.
Whether you wear makeup or not, Curot says it's crucial to invest in a quality cleanser. "Every night, you should wash your face AND neck to create a clean surface for your moisturizer," she says. "Cleaning the skin allows it to absorb your moisturizer better."
Curot recommends choosing a gentle cleanser. You can determine whether you've chosen the correct cleanser for your skin type by seeing if your skin feels tight or comfortable. "If the cleanser is working well on your skin, your face should be comfortable and clean, not tight or dry."
Moisturizer with SPF (day time)
"I cannot emphasize enough the importance of wearing a moisturizer with sun screen (even if your makeup has SPF)!" Curot says you should choose a moisturizer that includes zinc oxide and titanium dioxide. "Anything that has smoothing antioxidants in it is an added bonus! For everyday use, I'd recommend SPF 15 or 18, but if you work outside, you should invest in an SPF 30 or higher." Curot says apply SPF to your face and neck—and if you work outside, you should even put it on your hands.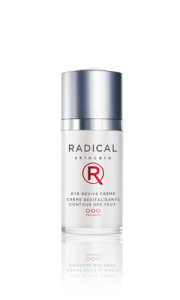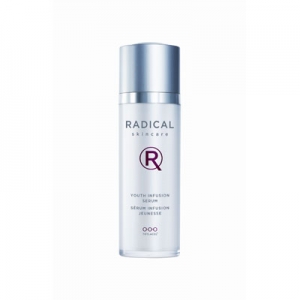 Moisturizer (night time)
Curot says to look for an anti-aging cream with specific ingredients like retinol, peptides, hyaluronic acid, L-ascorbic acid (vitamin C), minerals, stem cells, vitamins, and antioxidants. "The texture of a night cream is usually thicker, so don't be intimidated if it feels too heavy for your skin," says Curot.  "Apply all over the face, and don't forget the neck!"
Eye Cream
"When you start to age, it shows first on three key areas: your hands, neck, and eyes. I recommend different eye creams, depending on the person's main issue." Curot recommends looking for a cream with peptides. They can help strengthen blood vessel walls and improve lymphatic drainage. But if you have dark circles, Curot says there's no magic cream to fix that. "If you are born with them, it's genetic and probably impossible to get rid of them." If your dark circles come and go, Curot recommends getting more sleep, staying hydrated, and using a serum or cream with Arnica in it.
"Arnica will help increase blood flow and diminish shadows around the eye area."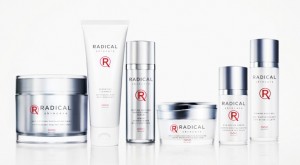 Scrub/Exfoliator
Curot swears by a good scrubbing. "You will see a huge difference when you exfoliate your skin! It prevents breakouts, clogging; evens out your skin tone, smooths skin texture, diminishes lines, and reduces wrinkles," she says.  "It also prepares the skin to absorb the ingredients of a future mask application or cream."
Curot recommends exfoliating once or twice a week to keep the pores clean. But don't overdo it.  If you strip it down too much, you run the risk of irritating the skin.
*Radical Skin Care products were featured in this article. For more information, visit www.radicalskincare.com