Oleander Is Back Stronger Than Ever, Releasing a Fifth Album, SOMETHING BEAUTIFUL
By
Kaylene Peoples
| May 6th, 2013 | Category:
Articles
,
CD Reviews
,
Entertainment
|
Comments Off

on Oleander Is Back Stronger Than Ever, Releasing a Fifth Album, SOMETHING BEAUTIFUL
Writing and recording our new album, Something Beautiful, didn't go without its challenging moments—half the band living in Southern Cal and the other half in Northern Cal. So we used some new "tech" and low "tech" methods to overcome that obstacle . . . but the best moments were when we all got in the room at the same time! We've been friends and mates for a long time, and kind of like an old married couple. We don't always have to articulate what's on our mind. We already know where the tune is going, and we just make it happen. –Doug Eldridge, Oleander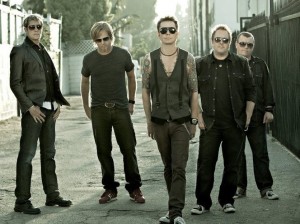 The word "oleander" conjures up all sorts of images: a poisonous flower, a movie (White Oleander), and a post-grunge band that started out of Sacramento, California. Oleander, the band, has released music that is as beautiful as its namesake (the plant) is deadly; and their catalog of songs holds your attention like the blockbuster movie can. The band has been around since 1995, with original members Doug Eldridge (bass), Thomas Flowers (lead singer and guitar), and Ric Ivanesivich (guitar). They have rotated drummers throughout the years (Chuck Combs, Jonathan Mover, and Scott Devours), but Doug, Thomas, and Ric have remained the core. Oleander has always put out solid, well-written and well-produced music; and producer/engineer/mixer Rich Mouser has always been at the helm. Now Mouser has joined the band as a guitarist, while still holding all those other titles.
I never thought we would make another record, but as things and people (myself included) change, it suddenly didn't seem like such a stupid idea! It was definitely different this time around, but adding Rich Mouser as a member of the band made everything fall into place naturally. Shit, he had already been a part of all of our other records (playing, writing, producing), so making him part of the band was really just a formality! His contributions to this record are in my opinion what really made this thing become a reality!—Ric Ivanesivich, Oleander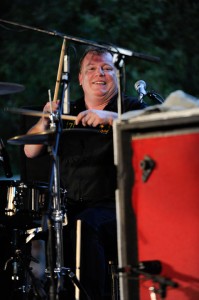 Thomas decided to focus only on being Oleander's lead singer and front man, and longtime friend Steve Brown, who has gigged with Oleander for the last several years, is now the new drummer.
I have been a part of Oleander for years, doing live performances, so I feel like I have always been an honorary member. This new album just makes it official. We knew what we were getting into with this record after a hiatus, but the end result is clear, the record is incredible! I feel so fortunate to be a part of Something Beautiful with close friends and great people all around. I think that vibe comes out in the sound and feel of the record! – Steve Brown, Oleander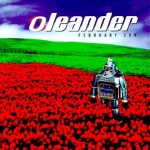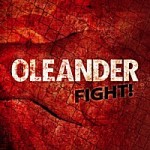 Oleander went into hiatus back in 2004, after releasing four albums: Shrinking the Blob (1997), February Son (1999), Unwind (2001), and Joyride (2003). Some of Oleander's songs can be heard on American Pie, American Pie 2, Scary Movie, Spider-Man, and Showtime's Bang Bang You're Dead. The band was resurrected when they reentered the studio and started recording album number five, Something Beautiful. Before the album was finished, the first single called "Fight" was a song created for the WWE 12 game. But on April 16, 2013, Something Beautiful was released, and the band has been performing it and is just finishing up the first leg of their tour.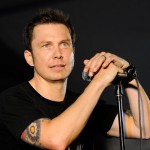 This album is a strong, evolved version of an already solid group. Oleander's songs have always been deep. With one listen, you can hear the refinement, almost like an aging of an expensive wine. With beautiful arrangements, unrivaled songwriting, outstanding vocals, and solid production, Something Beautiful is timely and speaks to the heart.
We had all the time in the world to write this album—of which we took full advantage—to spend on each particular song—a luxury we hadn't experienced in years. It was also the first time that we entered into a recording process with zero pressure from outside influences. –Thomas Flowers, Oleander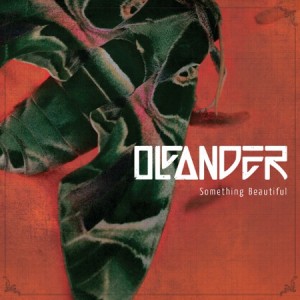 The album has 11 tracks: 1 "Fight"; 2 "Something Beautiful"; 3 "Bulletproof"; 4 "Until It's Over"; 5 "Never Too Late"; 6 "Save the Best"; 7 "Save Me"; 8 "You Are the One"; 9 "Daylight"; 10 "Where Do We Go from Here"; and 11 "How Do We Say Goodbye."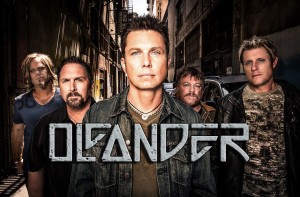 Something Beautiful has just the right number of ballads, including two heart-wrenching power ballads; several high-energy, driving tracks; and really "vibey" mid-tempo songs to just sit back and zone out to. Something about this album really resonates. The music sets a tone and takes you through quite a journey of guitar-driven, post-grunge, hard rock with soul, filled with tasty solos, unforgettable hooks, very relatable lyrics, and strong solid grooves. After you've had a listen, don't be shy about seeing Oleander live. Unlike a lot of bands, they actually sound like their recorded music with such an incredible energy. It's safe to say, "Oleander is back, and here to stay!" If you don't have time to listen to the entire CD, these songs are my favorites: "Bulletproof," "Something Beautiful," and "Until It's Over." My iPod has them on loop.
I've been Oleander's producer from the very beginning, and it was about two years ago that they asked me to join the band and become a member. I thought it would be a great way to further my role in the band. I'm still the producer, and when I am in the studio, I still take that role. Just because I'm in the band now, nothing has changed, except now I have more collaboration in the writing. Getting on the road and playing is a great diversion from being in the studio—feeling the energy of the live audience and the energy of the moment. I may be a producer, but on the road I am just one of the guys! I am looking forward to seeing what the future holds. And I'm looking forward to new music, too. We have already started writing the next album and are coming up with some very interesting ideas. –Rich Mouser, Oleander
Oleander's Something Beautiful is available for purchase. Visit oleander.net to learn more.
Check out the fashion editorial photographed by Ash Gupta Studio 838 shot exclusively for Agenda Magazine.
See images from Oleander's CD release concert at Ace of Spades on May 3, 2013 in Sacramento, CA. Photos by Arun Nevader.