Sue Wong at El Paseo Fashion Week Fall 2013 Runway and Backstage
By
Agenda Magazine
| May 7th, 2013 | Category:
Backstage & First Looks
,
Fashion
,
Runway
|
Comments Off

on Sue Wong at El Paseo Fashion Week Fall 2013 Runway and Backstage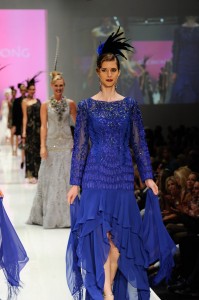 Held on March 22, Sue Wong presented a dynamic collection of luxury cocktail dresses during the El Paseo Fall 2013 Fashion Week in Palm Desert, CA. Her usual array of flapper-style designs was particularly relevant for the theme of her show.  Wong's collection was inspired by the effervescent exuberance of the jazz age, epitomized by F. Scott Fitzgerald's classic novel The Great Gatsby.  —Kaylene Peoples
Check out the stunning photos of that runway show and backstage, taken by Arun Nevader.
(Read more of this review at http://blogs.esoundlink.com/peoples/sue-wong-delights-with-flapper-girls-at-el-paseo-fashion-week-fall-2013/)