Trending: Hot Weather Hair
By
Shahada Karim
| May 6th, 2013 | Category:
Beauty
,
Haircare
|
Comments Off

on Trending: Hot Weather Hair
Spring has sprung and summer is just around the corner, and we're at a loss about what to do with our hair. So we sought a little advice from professional hair stylist Bianca McMillan.
She says one of the big trends is in color.
"I predict two major trends for this year," she says. "Color was big in 2012; and as trendy, fashionable women and men continue to push the envelope with their wardrobe, this will translate into choices for hair color."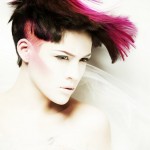 "Deep burgundies, rich orange-hued tangerines and gingers will start showing up . . . and you'll continue to see pops of pink, marine blue, and various shades of grey."
If you are not up for a major color change on your whole head, McMillan suggests "faking it" with color extensions or using a semi-permanent dye. "The best part about semi-permanent color is that it washes out within 2 to 4 months," says McMillan. So by the time the trend is a thing of the past, your hair color will be, too.
Now, once we're all done up with hair color and extensions and the like, how do we keep it looking fresh? McMillan suggests taking care of our stylish tresses with gentle cleansers and conditioners. "Make sure you use a sulfate-free shampoo. It'll help keep those strands healthy and that color vibrant!"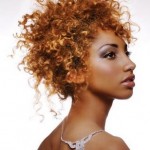 McMillan says the second big trend is in "natural" hair textures and styles.  "Whether it's about growing out those keratin treatments, relaxers, or body wave perms, more people are becoming less dependent on harsh chemical treatments to style their hair."  She says that "natural" trend is also extending to hair care. "A growing number of companies are developing and offering products that are not only good for our hair, but that help reduce our carbon footprint as well."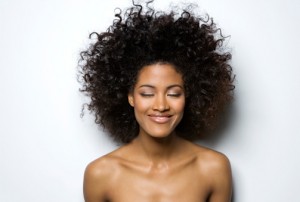 But even as many people strive to go "natural," that doesn't mean they should stop having fun. "Your hair is one of your best accessories," says McMillan. "You should definitely have fun with it! You can play with braids, extensions, and even use wigs to express your individual style."
No matter what you do, McMillan says the best way to keep your hair looking great is to take care of it. How do we rehab stressed-out, dull hair? "Because I work with models and clients who constantly subject their hair to heat and harsh styling products, I get asked this question a lot. The answer is a hair mask." McMillan says the best masks will help revive dull hair and help "reset" tired tresses. She says a plastic cap and 10-15 minutes should do the truck. But if your hair is really in bad shape, McMillan recommends a protein treatment and a little professional help. "It's best to see a licensed cosmetologist so they can determine what's best for your individual hair care needs."
Some of McMillan's Favorites:
Macadamia Natural Hair 'Deep Penetrating Masque'
Price: $40
Location: www.ulta.com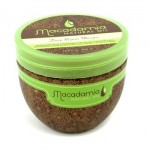 Paul Mitchell Awapuhi Wild Ginger Intensive Treatment
Price: $25
Location:www.drugstore.com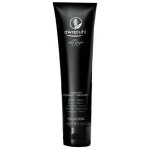 Mermaid Extension Care
Prices: $22-$32
Location: www.mermaidhairextensions.com