BEAUTY 101: Quick Fixes
By
Shahada Karim
| July 14th, 2013 | Category:
Beauty
,
Haircare
|
Comments Off

on BEAUTY 101: Quick Fixes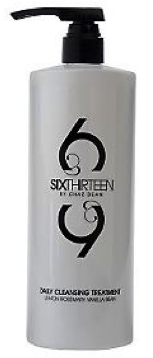 We'd love to tell you that the art of going from Plain Jane to Glamazon is easy and effortless. But the truth is, sometimes the smallest things like where to store a heating iron during hair maintenance can be enough to send us over the edge.
Here are a few "quick fixes" we discovered that help make the glamour process that much more enjoyable.
No time to shampoo and condition? No Problem. Wen Hair Care products take multi-tasking to a new level, by offering a cleansing system that also conditions at the same time. Creator Chaz Dean has developed a cult-like following of celebrities, and with good reason: the SIXTHIRTEEN cleansing treatment smells so good, don't be surprised if you catch yourself taking a whiff of your locks long after you've stepped out of the shower.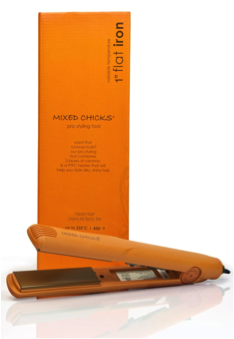 You can find Wen products at www.wenhaircare.com
The duo behind Mixed Chicks Hair Products have decided to set aside their message of "a curly revolution," at least temporarily. The brand now offers a flat iron for any time you want to take your look from curly to straight.
According to Mixed Chicks, what sets this iron apart are 3 layers of ceramic and a PTFC heater that will create silky, shiny hair.
Mixed Chicks Flat Iron retails for $100 at www.mixedchicks.net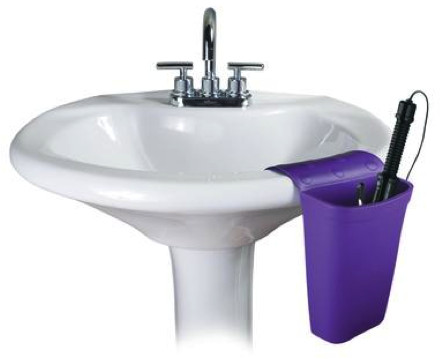 The Hot Iron Holster seems like such a perfect solution that we're trying to figure out what took us so long to find it. It clings to the side of just about any smooth surface, so that you have somewhere to set your curling iron/flat iron/heat styling tool du jour while you're working. Our product tester described this little miracle as "brilliant."  We're inclined to agree.
The Hot Iron Holster comes in four colors (because we'd all like to think of ourselves as undiscovered hair divas with an individual sense of style. It retails for about $29.95 at hotironholster.com
(Check out the write-up from the Kathy Duliakas Oscar Suite back in February 2013.)