Fragrance: The Miscategorized Accessory
By
Tonya Carmouché
| July 18th, 2013 | Category:
Accessories
,
Fragrance
|
1 Comment »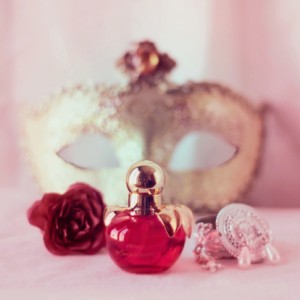 Many people place fragrance in the cosmetic category, this is wrong. A certain scent should be considered with clothing choice. It was once said, "A wardrobe is not complete without a fitting fragrance", and I couldn't agree more. Just as a pair of hideous earrings or necklace can be so distracting it may ruin an outfit, an inappropriate scent can be just as disturbing. When you enter a room, people judge you. What style of clothing are you wearing, what brand of shoes and your jewelry. If your scent is overpowering and enters the room before you do, that is what you will be remembered by. Whatever statement you were trying to make with your clothing is no longer considered. A person's natural beauty can shine without applying cosmetics such as foundation to the face, lipstick or eyeliner but having an overpowering scent will not be overlooked.
As we spring into summer it is important to consider your scent just as much as you consider your clothes. Although clothes do not make a person, it certainly speaks volume about ones character. This spring/summer top designers have carefully chosen styles such as minimalist, sheer and flowers. Patterns that are very fitting for the season, we should not negate their efforts by masking the designs with mis-fitting scents.
Warmer temperatures mean it is time to put away the stronger scents and opt for lighter softer scents. Just as clothes have a season and leave an impression of you on others, so does our scent.
This by no way means go to your nearest department store and grab the latest summer scent. There is actually an art in selecting a scent that is perfect for you and compliment the statement you wish to make. Picking a scent is an art. It takes time and consideration. Although there are many great new and classic summer scents you must test to be sure the fragrance mixes well with your body chemistry. It is a proven fact that each of us produces a body chemical that is unique. When our body temperature changes it causes the chemicals in our chosen scent to interact and create a scent possibly different than what you initially smelled when you picked up the bottle. It is the result of the combination of perfume and your skin that you must base your final decision on.
Have fun and take your time discovering your signature scent. A quick tip to remember is perfume has three notes – top, middle, and base notes. The base is the strongest and most lasting of the three, the middle note follows and the top last the shortest. This is why you cannot just spray once and make a final decision. Spray and let air dry. Do not rub fragrance into your skin, you will crush the scent. Wait a while, then decide if this is the aroma you wish to be known by. Can you tolerate the changed scent your body created? Is this the odor you wish to be remembered by? How does this make you feel? Some scents can smell peaceful, sophisticated, or rosy; sometimes the mixture can even smell like outdoors. Once you have this decision made you will be in a better position to decide which scents are best for you.
Also remember different scents go with certain styles of clothing. I have learned what works best for me and my body chemistry is  Jardins D'Écrevains (a delicate composition of camellia, violet and musk) is perfect for an evening out with that special someone and matches perfectly when wearing something sheer and elegant designed by Christian Dior. I feel sexy and relaxed when I wear it.  I would not wear this fragrance if I were wearing a T-Shirt and flat sandals. For the kick back breezy day, I love Oscar de la Renta ~ Something Blue. This mandarin and linden blossom scent mixes amazingly with my personal body chemistry and goes excellent with causal attire for an afternoon outing with friends. I feel energetic, happy and carefree when wearing this scent. What works for you?
Go out and explore, find a scent that suits your style it is really fun!