Beauty 101: Think like a Pro
By
Shahada Karim
| October 7th, 2013 | Category:
Beauty
|
Comments Off

on Beauty 101: Think like a Pro
Beauty companies continue to blur the line between professional makeup formulas and tools and those meant for the average consumer. Once upon a time, you needed special access to score the goodies that professional makeup artists tuck away in their massive kits. Now, a simple internet search is about all the "access" you'll need to make up like a pro.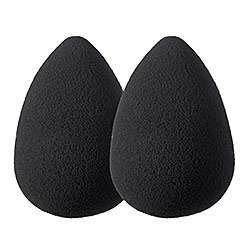 Beauty Blender Pro
Price: $30
Location: sephora.com
If you were a fan of the original Beauty Blender, you now have the option of going "pro" with a black version of the popular makeup sponge. Texturally, there's no difference between the original and this new one. The only thing that's really changed is the color. The reason for the color change is a practical one: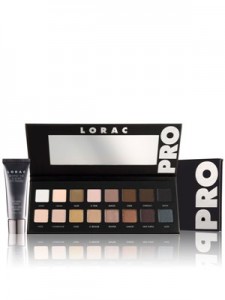 the black background better displays pigments in true color before they are applied to the face (or body).
LORAC Pro Palette
Price: $42
Location: loraccosmetics.com
This eyeshadow collection of 8 mattes and 8 shimmers is one of the best recreations of a professional palette (often individually crafted at the artist's discretion) in a really long time.  That might be because LORAC creator Carol Shaw is herself a professional makeup artist. Each one of these shadows is so soft to the touch that they literally feel like a cream. They blend beautifully, using brushes (professional or otherwise) or even fingers. The palette also comes with primer to keep the shadows looking fresh until you choose to take them off.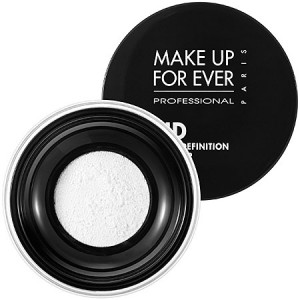 MAKE UP FOR EVER Microfinish HD Powder
Price: $34
Location: Sephora.com
MAKE UP FOR EVER released this ultra fine powder to mask the truth about skin and pore size in the world of HD television.  (While fantastic for viewers, it has the tendency to magnify every pore on the faces of those in front of the camera.) The powder is so fine that it literally evaporates into a "cloud" over the face, softening the overall appearance of the skin without sinking into fine lines. Professionals typically use this powder to "set" the makeup after application. You can get that same "airbrushed" quality with just the finest dusting of this powder over the shiny spots.