"If You Want to Stand Out, Be Outstanding" – Wear a Scarf by Mona Roussette
By
Tonya Carmouché
| October 7th, 2013 | Category:
Accessories
,
Women
|
Comments Off

on "If You Want to Stand Out, Be Outstanding" – Wear a Scarf by Mona Roussette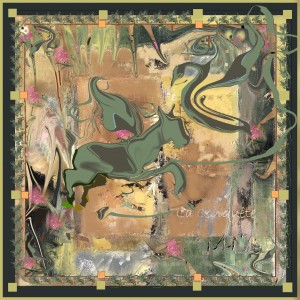 It has been said that clothes do not make the person; well it sure does make or break your attitude. Let's face it, when you look good, you feel good. On days you need a quick pick me up, accessorize with a scarf! It is that simple.
Mona Roussette, a French – based artist and accessory designer offers an array of stunning scarves that can set the tone for any occasion. Using her creative imagination each piece is a one of a kind master piece. Infusing art and uniqueness you will feel special and gorgeous even on your most drab day. Carefully selecting colors that will compliment any skin tone and staying mindful of the budget-conscious trend setting woman, this designer has made standing out available to everyone.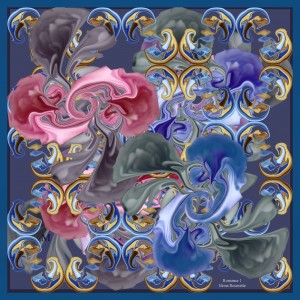 No longer do you have to ponder about how make a fashion statement with your accessories. Earrings, bracelets, necklaces are fine but a luxurious silk scarf designed by Mona will add extra spice to any outfit.
You will fall in love with the soft elegant feeling of silk next to your delicate skin. As an added bonus, you can use the scarf year round. Due to its versatile nature these chic accessory can protect your skin from hot or cold temperatures. You can look fabulous and preserve your natural beauty!
Rather you are planning a Sunday afternoon brunch, a day at the park, meeting in the office or a night out on the town put on an original Mona Roussette French Silk Scarf and be remembered.  With so many brilliant designs you will want them all.
To order your very own silk scarf visit www.lecarreensoie.com