The Skin Regime: Boot Camp for Beautiful Skin
By
Shahada Karim
| October 7th, 2013 | Category:
Beauty
,
Skincare
|
Comments Off

on The Skin Regime: Boot Camp for Beautiful Skin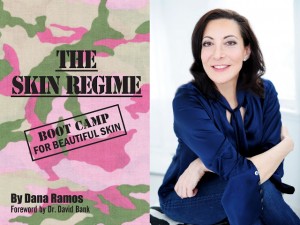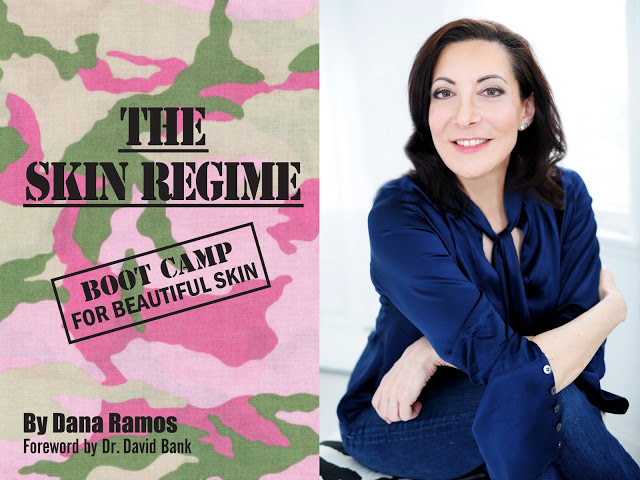 The never-ending quest for beauty has led us to some pretty unusual (Vampire Facial, anyone?) places. The constant advertised onslaught of quick fixes, strange remedies, and fabulous cure-alls are enough to keep the curiosity of even the most jaded beauty junkies. But after decades of research, mishaps, trial, and lots and lots of error . . . we've learned that there's probably no such thing as lightning in a bottle.
It seems we've found one person who agrees with us.
Dana Ramos, author of The Skin Regime: Boot Camp for Beautiful Skin, is working to cut through the noise of the beauty industry. Her message is simple: "Less is more." Ramos challenges you to throw out everything you think you know about skin care (and every product that promises to change your life in just one application) and get back to basics.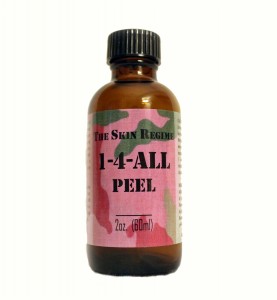 Cleanse, Exfoliate, Moisturize . . . and Sunscreen.
That's it.
Well, that's almost it. Ramos also believes in the power of the acid peel. You name it; she's done it . . . from glycolic to lactic to TCA and just about everything in between. She recently formulated what she says is the answer for just about every skin concern . . . for just about every skin type.
The 1-4-All Peel is a combination of some of the most popular acids used in cosmetic peels. It's a "layering" peel, meaning that the minute you touch it to your skin, you have applied the first layer. Two layers are considered very strong. Ramos doesn't recommend any more than four layers. We can't imagine what kind of skin you'd have to have to even tolerate that many layers. To date, we can't get beyond layer two.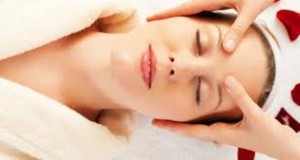 There's some understandable debate about whether one should trust an "at home" peel, or head over to the nearest salon and plunk down a ton of cash to have a professional esthetician apply the peel. A simple YouTube search will reveal all manner of temporary and sometimes permanent scarring due to misuse of chemical peels. Any professional would argue that it's simply not worth the risk to DIY with potentially damaging chemicals. But there are an increasing number of success stories with at home peels. We're one of them. With strict following of directions, constant care, and gallons and gallons of sunscreen, we've been able to successfully beat back a lifetime of teen and adult acne, hyperpigmentation, scarring, and even a few fine lines and wrinkles.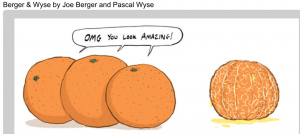 Do we love it? Yes. Do we think that we ought to spark a "peeling revolution"? No. Chemical peeling isn't for everyone, and there are certain skin conditions that can be exacerbated with the introduction of an acid peel. So, fabulous skin aside, we recommend that you consult a professional before investing in a peel of any kind, and making sure you can get as close to (or achieve) the results you desire.
The Skin Regime: Boot Camp for Beautiful Skin and the 1-4-All Peel are both available on Amazon.com.