All That Glitters: An Interview with Melanie Mills
By
Shahada Karim
| December 16th, 2013 | Category:
Beauty
,
Skincare
|
Comments Off

on All That Glitters: An Interview with Melanie Mills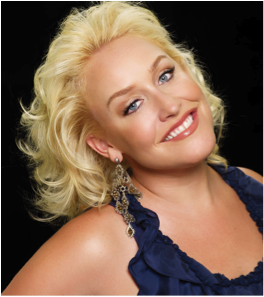 It's probably safe to say that glitter courses through the veins of Emmy winning makeup artist Melanie Mills. The former makeup department head for the hit show Dancing with the Stars and creative force behind the wildly popular Gleam body makeup likely never met a shimmer product that she didn't love.
I had the distinct pleasure of interviewing Mills during the recent launch of her new book Glitter & Glam. Shimmering in golden glitter from the top of her blonde head to the bottom of her bedazzled shoes, Mills is every bit as effervescent as her highly effective body makeup products.  I don't think that she ever stopped smiling as she gushed about good vibes, good fortune, and the blessing of working with great people.
Mills credits her success with her practical approach to makeup (and life). Gleam Body Makeup was born of necessity. "I simply mixed a bunch of stuff together that I had in my kit and used it on the dancers," Mills said. "But I needed it to be transfer proof and sweat proof, so I formulated it so that you can put it on, and it doesn't move until you take it off."
Mills says the name "Gleam" came from the dancers themselves: "That's what they used to call it.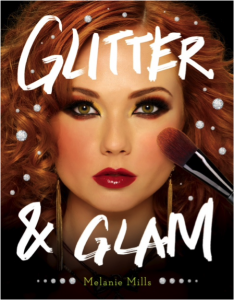 Now, she's sharing that practical approach to makeup in her new book, Glitter & Glam. The book is full of pictures featuring actors, singers, and dancers with looks that can easily be recreated at home. Mills outlines every item she uses (none of which are expensive or inaccessible). "I list everything you need in the beginning of the book, so there's no confusion," she says. "And as you go through the book, you'll be able to access that original list so that you can do each look yourself!"
As if releasing a book was not enough, Mills has also introduced a new line of "Radiant Body Powders" to perfectly complement the Gleam Body Makeup range. The powders can be used over the regular gleam products or alone, as everything from eyeshadow to full body highlighting.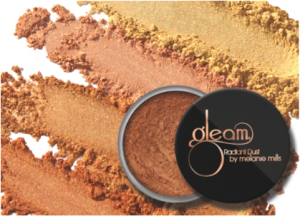 "You can literally use them everywhere," Mills says. "The powders can even be layered over a lipstick or lipgloss to give your lips that extra 'oomph.'" And trust me, if anyone knows about that extra "oomph," it's Mills. She's mastered the art of tasteful shimmer that interprets like good old-fashioned glow, without devolving into full-on Vegas showgirl.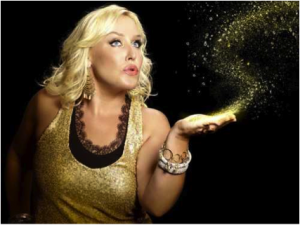 Mills's timing could not be more perfect. From the holiday season, the New Year, and Valentine's Day, there will be no shortage of people looking to "get their glow on." She's inclusive about her success, saying that there's no way she'd have made it this far without a little help from her friends. "I've been so lucky. Everyone around me has been so kind and supportive," Mills says. "There are so many people who made this happen. It's been really great." Well, if glitter is good luck, we'd say that Mills has that in spades.
Glitter & Glam is available at amazon.com, and Gleam products are available at gleambymelaniemills.com