An Interview with Casting Director Tracy "Twinkie" Byrd
By
Tonya Carmouché
| December 18th, 2013 | Category:
Entertainment
,
Interviews
|
1 Comment »
Have you ever seen a movie and thought, "Wow, that was a great story line, but something was missing"?  Do you go to the theater only to support your favorite actor/actress but leave disappointed because you kept being distracted by something? Oftentimes when a story line is not flowing, we lose focus and shift our attention to the setting, the costumes, the hair, the make-up. We even memorize the songs played or props used to complete the movie. Have you ever stopped to consider the problem may be the chemistry of the actors? If the harmony between the cast is off sync, it may leave you feeling disappointed and bored with your choice of entertainment for that period of time. If you are willing to do the work, I have come up with a solution that practically guarantees a great movie. Check out the casting director! I have seen movies where it appears the cast was put together solely based on popular names. However, there is one casting director who does her job and does it very well. With a combination of innate discernment of a person's charisma and old-fashioned research, reading, and studying, Tracy "Twinkie" Byrd has mastered the art of being a casting director.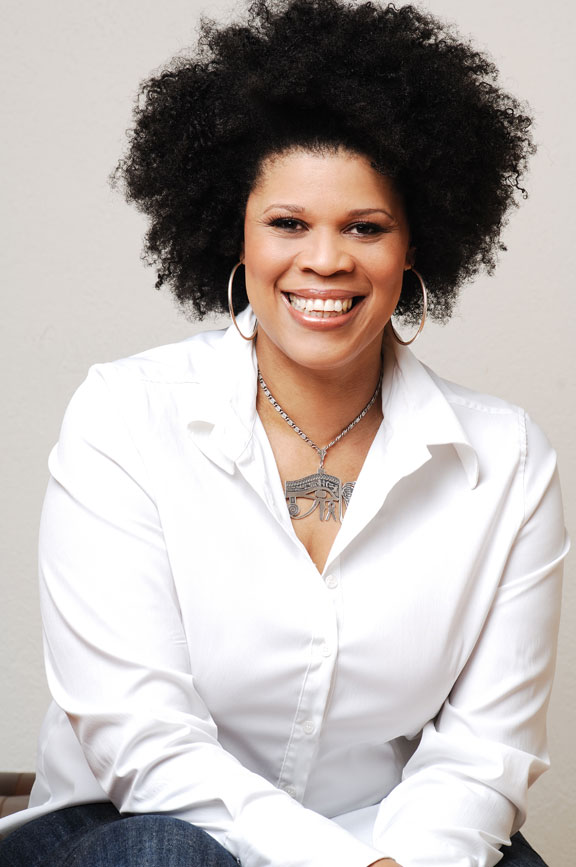 Known for her remarkable casting for hit movies such as Sparkle, Stomp the Yard, The Blind Side, Jumping the Broom, Fruitvale Station, Being Mary Jane, Black Nativity, and so many more, I had the delight of speaking with Tracy "Twinkie" Byrd about her beginnings, what she is working on now, and how she maintains her position as being—as I deemed—the best in the business.
Interview by Tonya Carmouché
Responses by Tracy "Twinkie" Byrd
How did you get your start in the casting field? What drove you to intern to cast for music videos?
I was working a 9-5 in the advertising industry, and it just was not working out for me. My parents prayed, and I prayed for guidance, and casting just sort of came about. My brother was in the industry. I remember wanting to learn more about the industry, so I interned. I interned for the Cosby Show and Def Comedy Jam. I made it a point to watch and learn.
What is your average day like?
There is no such thing for me. Every day is different, and that makes me thankful. It is scary, but it keeps me on my toes. My days are never mundane.
Who would be your dream cast?
Every cast I have cast thus far.
What are you casting now?
The Gabrielle Douglas Story for Lifetime Network. I am casting both young and adult age Gabby. I am also still casting for Being Mary Jane, which stars Gabrielle Union and airs on the BET network. Being Mary Jane begins airing on January 7th.
What is your all-time favorite project?

I love them all! One of my most memorable projects was the table read for Being Mary Jane. The executive producer was there, the director was on Skype, Richard Roundtree was present, sitting alongside Margaret Avery, Gabriel Union, myself of course, and it turned into a tearful thank you session. Richard Roundtree started off by thanking me; the others followed. It was an incredible feeling that I will always remember. These are people that I have admired for years, and to hear them say things about me was awesome.
Are you ever unhappy with the end result of something you cast?
No.
What would you still like to accomplish career wise?
I am not a person that is big on awards, but I would like to see an award show that acknowledges casting directors. The Oscars recognize costumes, wardrobes, hair and make-up, but no one ever acknowledges the casting directors. Without us there would be no one to put a costume on, no one to apply make-up to, and no hair to style! I would like to see casting directors nominated and awarded for feature films. I remember being thanked on national television by Laz Alonso. That small gesture meant a lot to me. I will never forget that. I am grateful for all the people that appreciate me and my work.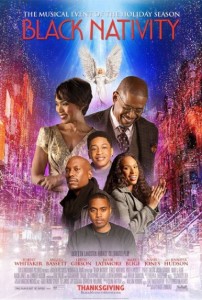 What would you say to those who aspire to walk in your footsteps?
Read, research, have a huge vocabulary of film. Make sure this is your passion; this has to be something you love, something you will keep doing even if there is not fame or glory. Allow yourself to journey with a character's performance. Don't sit on the outside and judge. Allow yourself to feel. Cast people of all ethnicities; show the world as they see it.
Is there anything you would like for your fans to know about you?
I am very thankful and honored to be in this position. I love what I do. I believe that it is not my hard work that is paying off; it is smart work. My advice would be to always work strategically.
How did you come up with the cast combination for Black Nativity?
Casting works through me. I see performances in my head. It is part of my being. I met with the director over tea, and we pulled people together. It was magical. Wait until you see Forest Whitaker in this film. He sings! When he sings, it is with such reverence and strength; it is remarkable. The entire cast is very talented, and you will get a chance to see some talents you may not have known about.
When you read a script, do you automatically know who you will cast for the roles? How do you consistently cast a team of actors that make viewers forget they are watching a movie and become part of the film? The movies that you have cast have always felt so real.
Yes, but my first thought is not always the one that books the role. Sometimes a person is not interested, or who I had in mind may not be available. I know a lot of people; my team knows a lot of people; so even if I have to go to a third choice, it will be someone with the right skill set to fulfill the role.