Bestselling Author Douglas Kennedy Reviewed by Lee Peoples
By
Lee Peoples
| December 18th, 2013 | Category:
Book Reviews
,
Fiction
|
Comments Off

on Bestselling Author Douglas Kennedy Reviewed by Lee Peoples
Bestselling Author Douglas Kennedy:
The Moment, published 2011, is a story of love and betrayal.  One moment all is well; the next everything hangs in the balance.  Protagonist Thomas Nesbitt is a writer of travel books.  Opening in New York in 2010, most of the book is a flashback to 1982-84, when Thomas, while in West Berlin to research his next book, takes a job with Radio Liberty, where he meets Petra Dussmann, the translator recently expelled from the East.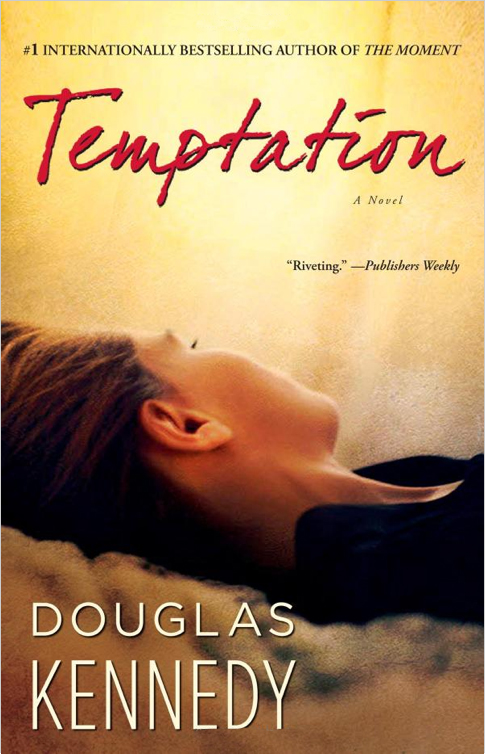 Temptation, 2012.  As Publisher's Weekly says, "Riveting."  David Armitage, screenwriter, has gone eleven years without selling a script.  He supports himself, his wife, and his daughter with his earnings at Book Soup, a popular book store in the Los Angeles area.  Never giving up his desire to be rich, he finally makes it to the top with the creation of his new series, Selling You.  And now that he is at the top, there is no place else to go but down.  Confronted with accusations of plagiarism, he loses everything he has built in a fairly short period of time, including his family, his reputation, his friends, and the small fortune he has managed to amass in a very short period of time.  Succumbing to temptation has cost him everything.  Throughout his fall and his efforts to regain what he'd lost, I was "riveted" to this page-turner.
Five Days, 2013.  Five days in which a life-altering decision is made.  Two lonely people meet quite serendipitously.  She, a radiologist, asked to attend a conference, and he, an insurance salesman, whose planned meeting was canceled, bump into each other as they are both in line to check into the same hotel.  Attracted to each other almost instantly, they discover they both have the same problem with their spouses:  Neither of their spouses shows either of them affection, which they each so crave.  Being able to talk with someone else about their problems changes the course of both their lives.  Both discover in the course of conversation that they were both victims of lost love before marrying their spouses, yet they for many years and afterward admit to their loneliness.
Set in Maine . . .  A love story as clear-sighted and ruminative as it is affecting, Five Days will have you reflecting about the choices we all make that shape our destinies. . . .