Flawless Beginnings: Debunking Skin Care Myths
By
Shahada Karim
| December 16th, 2013 | Category:
Beauty
,
Skincare
|
Comments Off

on Flawless Beginnings: Debunking Skin Care Myths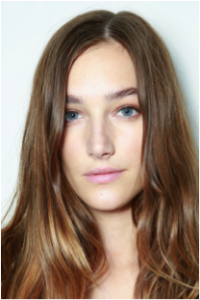 Flawless skin is the Holy Grail of looking good and feeling great. And that message came through loud and clear in the Spring 2014 RTW Collection. Models at Calvin Klein were brought as close to "natural perfection" as possible, with a perfectly balanced "no-makeup" makeup.
It's not a stretch to say we'd all love to look as flawless as possible, with little or no help. So we turned to world-renowned dermatologist Dr. Zein Obagi for a little help at looking our best, without relying on makeup.
He says the first step is to "debunk" some of the common skin care misconceptions to help us make the best choices for our skin.
You May Not Really Have Sensitive Skin
Dr. Obagi:  Sensitive skin is weak skin. No one is born with sensitive skin, but it occurs mainly because the skin becomes lazy from too much moisturizer and intolerant from perfumes, dyes, and additives.  Use natural skin-strengthening products to build skin's tolerance and help turn around sensitive skin.
Hands Reveal Your Real Age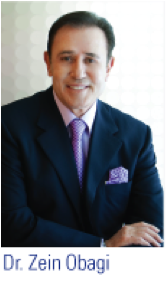 Dr. Obagi:  But not if you take care of them! Use a rich moisturizer that keeps hands protected from sun damage with broad-spectrum SPF and fights free radical damage with vitamins C and E.
You Only Need Sunscreen in the Summer
Dr. Obagi:  Wrong. Sunscreen should be worn all the time! The sun's rays still make it through the clouds and reach us on rainy and snowy days. When it snows, the rays actually reflect off the snow to hit you again! Apply a good sunscreen every day, about 30 minutes before going outside.
You Can Never Have Too Much Hydration
Dr. Obagi:  In addition to drinking lots of water, use a functional moisturizer only as a short-term fix.  With prolonged use, rich creams and lotions or poor quality moisturizers can cause your skin to become weak and lazy. Avoid moisturizers that contain mineral oil, parabens, and synthetic fragrances that can irritate your skin.