Nelson Mandela and Why We Should Celebrate His Life
By
Kaylene Peoples
| December 19th, 2013 | Category:
Articles
,
Letter from the Editor
|
2 comments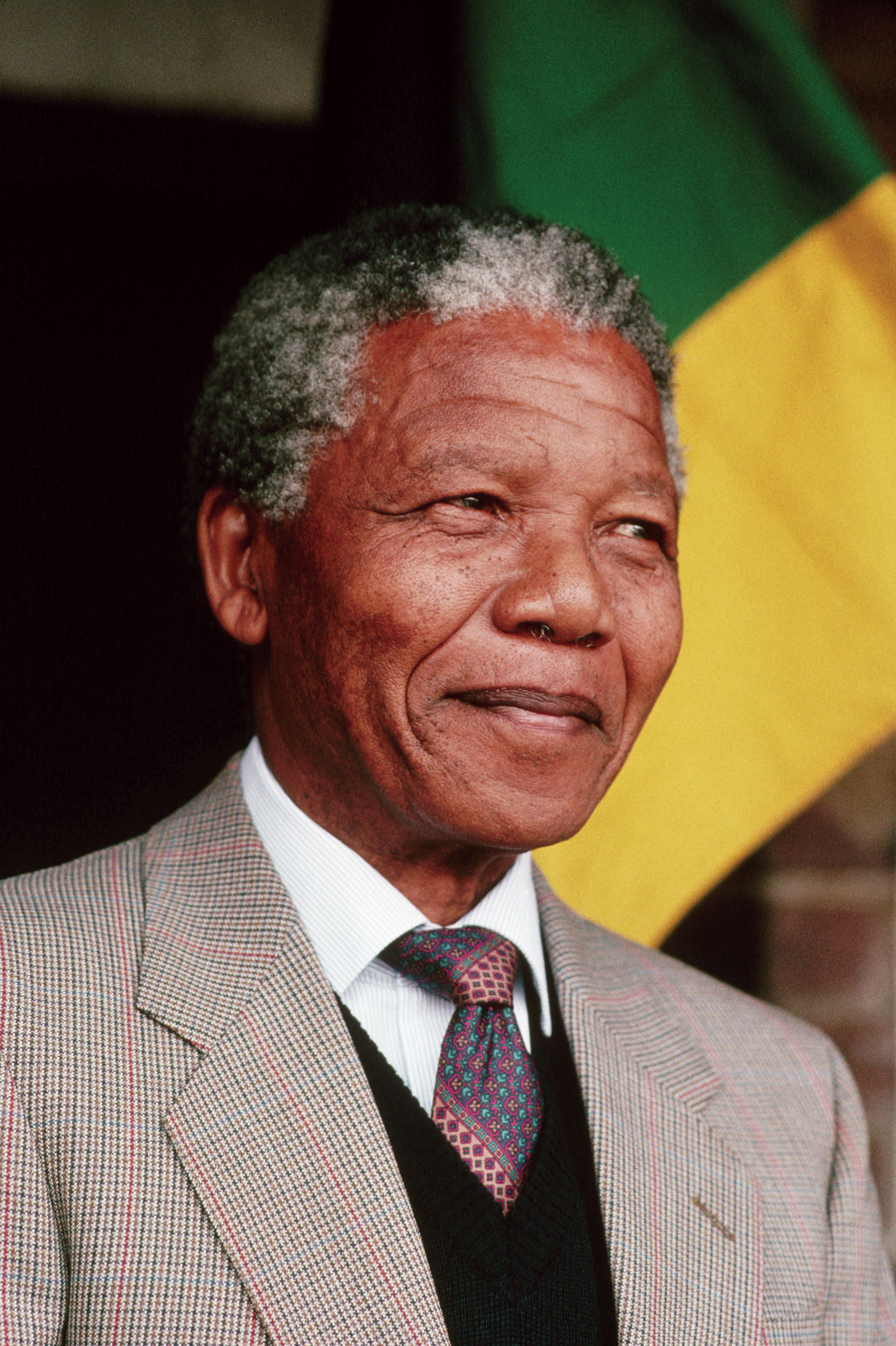 When I learned that Nelson Mandela had passed away, I was sad.  Mandela lived a martyred life for so long and then finally came to power in South Africa after years of imprisonment.  He lived to be 95 years old. Not to date myself, but I recall protesting in college against Apartheid and almost landing in jail.  I wanted to further show my support by traveling to Berkeley with other U.C.L.A. students like me who were "anti-Apartheid." My parents wouldn't hear of it, not because they didn't approve of what I was doing.  In fact, they were proud that I believed so strongly in something that I was willing to stick my neck out (on a local level) without worrying about the consequences.  But they managed to talk me down.  My father dangled the hefty college price tag in my face and guilted me into not lighting a match to his hard-earned money to pay my college tuition.  So I conceded.  But I still held my own personal protests.  Burger King, Shell Oil, and other businesses that were investors in South Africa were on my boycott list.  Unfortunately at the time, this was the only way I could show my support.
What is Apartheid?  Apartheid was a system of racial segregation in South Africa, made legal in 1948 through legislation by the National Party governments.  Rights and certain freedoms were taken away from Blacks.  This lasted for 46 years.  Apartheid is another word for legalized "slavery."  Under the Dutch rule, which pushed to make Apartheid legal, a variety of racial groups (Black, White, Colored, and Indian) were divided into sub-classifications; and residential areas were separated from other racial groups.  Meaning, if you weren't a member of a certain ethnicity, you would be forcibly removed from your home and put into basically a "ghetto," filled only with those sharing your same race . . . much like what happened with the Jews during WWII.  Additionally, any non-white who held a political position was immediately stripped of his title, duty, and salary.  In 1970 the citizenship of all Blacks in South Africa was revoked.  The government segregated education, beaches, medical care, public services, etc., and provided blacks with any and everything that was inferior to whites.  Again, this was the legislation.   It was no surprise that a civil war was brewing.  With much dissidence, the people of South Africa were living in constant fear of their lives.
As I watched the news, daily reports of killings and violation of human rights perpetrated by patriots and "underground" armies created anarchy in South Africa.  The "non-citizens" were met with repeated executions, whole towns being slaughtered, and a death toll rising exponentially.  The situation had become intolerable by the world.  Now looking back, I recall debates with emotionally charged African Americans, who related to the mistreatment of their enslaved ancestors.  I remember soberly hearing the arguments of my classmates who were business majors.  They feared Apartheid's potential effects on our economy because trade and tourism were big businesses.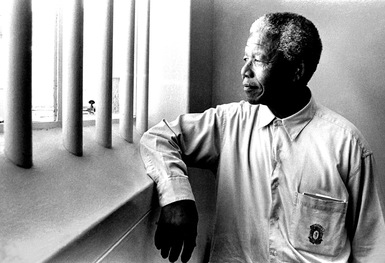 So how does Nelson Mandela fit into all of this?  If you are on top of your world politics, you already know that Nelson Mandela was a South African anti-apartheid revolutionary, politician, and philanthropist.  He was the President of South Africa from 1994-1999.  He was the first person to be elected in a fully representative democratic election.  During his presidency, he spearheaded the dismantling of apartheid.  He abolished institutionalized racism, forced poverty, and inequality.  His legislation fostered racial reconciliation.
Why is Nelson Mandela so significant?  He served in prison for 27 years because he led the fight to overthrow the injustices of racial inequality and non-citizenship in his country.  His loyal anti-apartheid revolutionary supporters lobbied for his release in 1990 during the heat of strife resulting from apartheid-related civil disobedience.  Nelson Mandela was the poster child for the abolishment of "slavery" in South Africa, resulting in the freedom of millions of South Africans.
When I posted a comment on Facebook on December 5, 2013, after I learned of Mandela's passing, I received a lot of "likes," but I also received a private Facebook message from a "friend of a friend" that disturbed me.  It read, " . . . Why are so many people posting about this man on Facebook?  Who cares . . ." After I saw this message, I realized there were people who didn't know about South Africa's plight and what the government—and especially Nelson Mandela—endured to free his people from subjugation. I wanted to let the uninformed know just who this man was, and still is to me; and what Mandela's actions for his own country did for the world.  I wanted all of Agenda readers to be on the right side of history!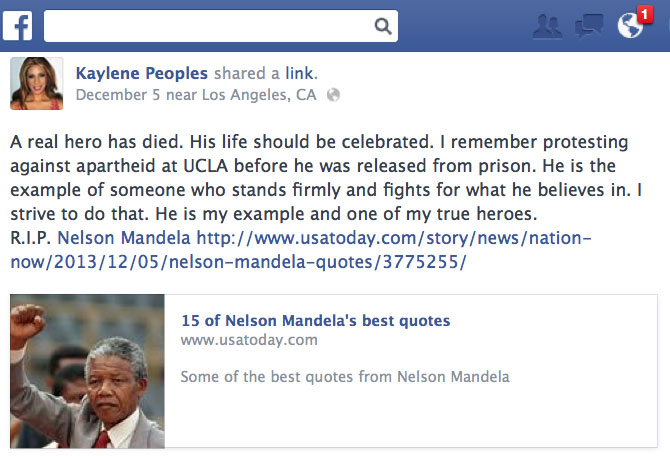 "I have fought against white domination, and I have fought against black domination. I have cherished the ideal of a democratic and free society in which all persons live together in harmony and with equal opportunities. It is an ideal, which I hope to live for and to achieve. But if needs be, it is an ideal for which I am prepared to die." –Nelson Mandela's speech at the end of his trial, while facing the death penalty, April 20, 1964.