NINES by Alana Hale
By
Jeff Linett - The Statement
| December 18th, 2013 | Category:
Editorial
,
The Statement
|
1 Comment »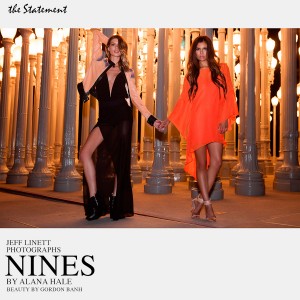 JEFF LINETT PHOTOGRAPHS NINES BY ALANA HALE
BEAUTY BY GORDON BANH
Influenced by the glossy city/cool beach vibe of LA culture, Alana Hale's collection Nines pushes boundaries with basics and directional designs, serving as a fresh take on wardrobe essentials with effortlessly chic chiffon staples and stand out pieces like the cream leather body suit, launching spring 2014. (Visit www.ninesbrand.com to learn more about Nine.)
Click to see the fashion editorial, photographed by Jeff Linett for The Statement.