Sue Wong's Spring 2014 Runway – "Jazz Babies" Review
By
Eveline Morel
| December 17th, 2013 | Category:
Articles, Interviews and Reviews
,
Fashion
|
Comments Off

on Sue Wong's Spring 2014 Runway – "Jazz Babies" Review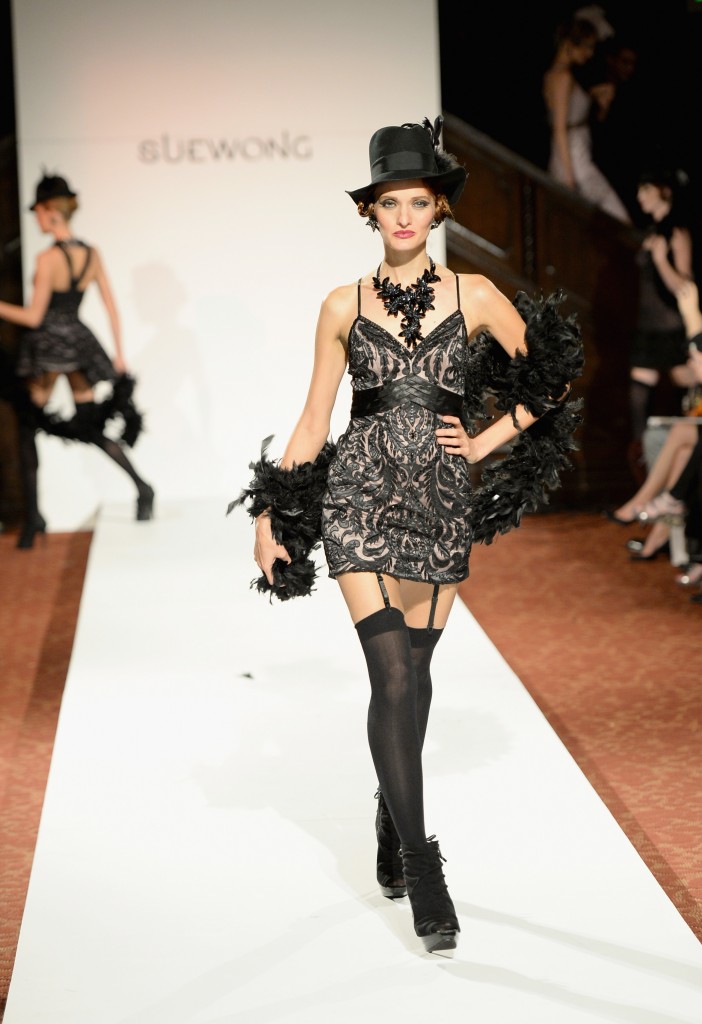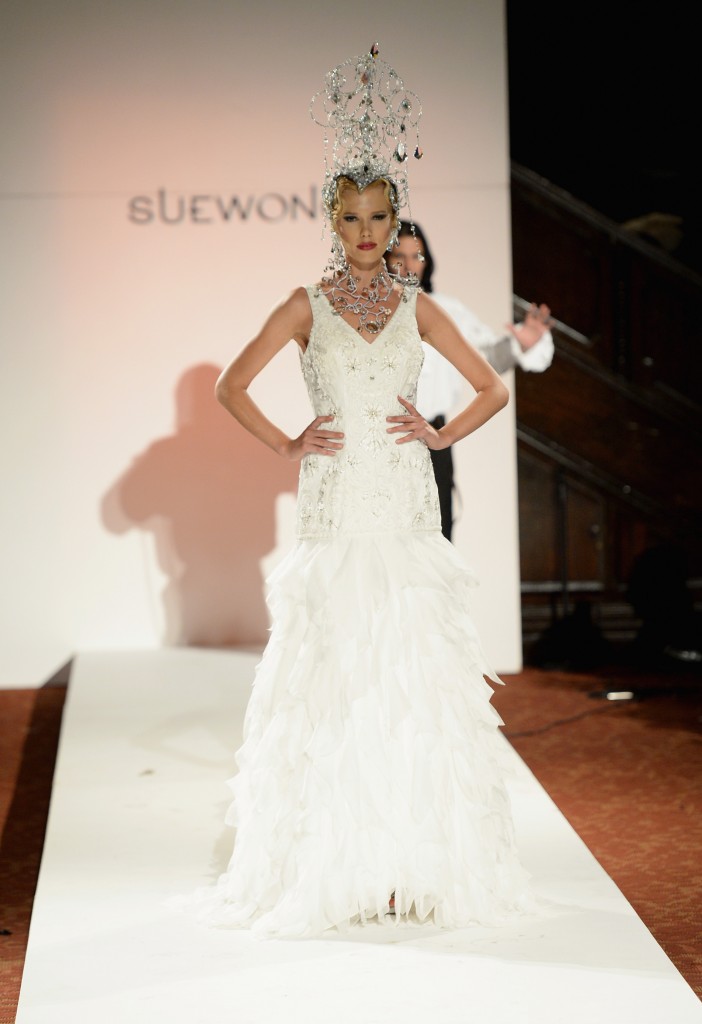 Sue Wong's "Jazz Babies" collection for Spring 2014 continued the Gatsby-inspired 1920s theme from her impressive fall 2013 collection. Wong raised the bar and took it up a few notches with stunning headpieces paired with her usual great mix of short and long styles. The cabaret-inspired dresses, thigh-high hosiery with suspenders and top hats provided a bit of risqué to the refined, feminine styles of this collection.  Polka dots in a variety of colors and iterations were also present in this collection.  Fringe was present in various forms and lengths, including black-and-white pieces that personified timeless elegance.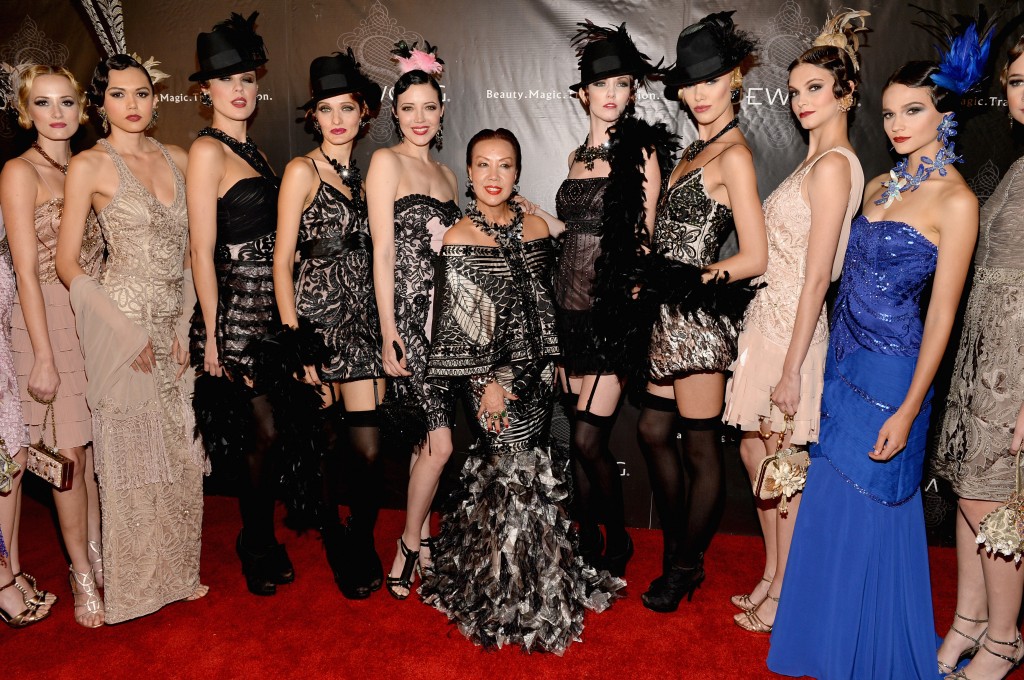 Sue Wong's inspirations come from silent film to talkies actress Marie Prevost, Josephine Baker, It Girl Clara Bow, Norma Talmadge, and Anita Loos. (Anita Loos was an author, screenwriter, and playwright of Gentlemen Prefer Blondes, which featured the flapper as the protagonist.)  " . . . These women paved the way to a woman's right to lead a truly independent life.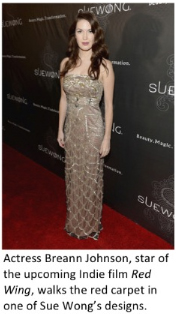 They were strong, vibrant and fabulous!" States Sue Wong.
The supportive audience included several actors including Kelly Hu (CW's Arrow, The Vampire Diaries), Breann Johnson (Red Wing), Sloane Avery (MTV's Teen Wolf), Sarah Dumont (Don Jon, Agents of S.H.I.E.L.D.), Erin Cahill (ABC's Body of Proof), Lindsay Seim (Insidious Chapter 2), and Kaili Thorne (CSI Miami). Several donned in their 1920s 'Sue Wong' finery, further strengthening the Roaring 20s vibe of this fashion show.
As an era and a place to draw inspiration, The Roaring 20s is apropo for Sue Wong's Spring 2014 Collection.  The beaded embellishments, fringe, and ostrich feathers felt natural and conveyed that dramatic sense of audacity and modernity that is expected of the 21st century.  Bravo!